The Road to Miss America 2018 – Miss Connecticut Eliza Kanner
"The Road to Miss America 2018" continues with the next contestant to be featured, Miss Connecticut, Eliza Kanner. I, personally, had the chance to get to know Eliza a bit better when we hung out at the Miss Massachusetts pageant a few weeks ago (congrats Jillian)! And then caught up with one another while in Orlando for MAOTeen! Continue reading to learn more about Eliza and her journey towards the crown!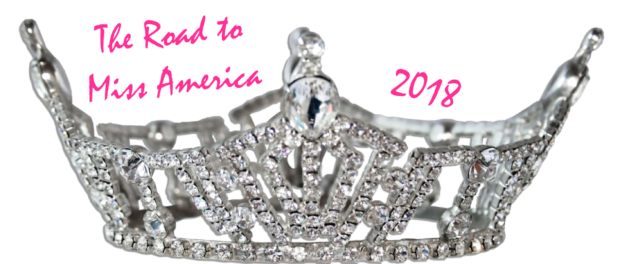 Share with our readers a bit about your platform and why you chose to represent/advocate for this organization.
As a patient at Connecticut Children's Medical Center in 1996, the doctors and state of the art facility gave me the ability to live a childhood free of sickness. When I arrived at the University of Connecticut, I learned about HuskyTHON, which is a year-long fundraiser that culminates into an 18-hour dance marathon, aimed to raise funds and awareness for Connecticut Children's Medical Center. I immersed myself in the Miracle Network Dance Marathon movement, and it became my "why"at UConn; the Miracle Kids and their families I have met are my "why," and they encourage and motivate HuskyTHON year after year to raise more money, in order to make more miracles happen. Miss America serves as the Goodwill Ambassador for Children's Miracle Network Hospitals, and I am anticipating expanding the partnership between Miracle Network Dance Marathon, and the Miss America Organization by connecting state organizations with the Dance Marathons in their state!
What has been one of your biggest takeaways since being part of the Miss America
Organization?
The aspect of mentorship in the Miss America Organization is so special, and important, to me. Having grown up in the Organization, I looked up to so many of the Forever Miss Connecticuts. I watched many women get crowned, and looked to the stage with wide-eyes, hoping that I, too, would someday wear the Miss Connecticut crown. As a titleholder, it has always been imperative to me to be a young woman who girls, and boys, can look up to. As Miss Connecticut, I will continue to teach young girls the values of the Miss America Organization, and be an example of the ability the Organization has to positively affect the lives of girls. The Forever Miss Connecticuts continue to serve as role models to me, both by supporting me as Miss Connecticut, and utilizing the skills they developed in the Miss America Organization to continue their success in their professional and personal lives. When I hang up my sash, I will not lose sight of the impact I can make by continuing to be a role model to young women seeking the job of Miss Connecticut, and to the little girls who have the same wide-eyes as I did.
What is one thing you are looking most forward to during Miss America week?
I loved meeting the young women from across the nation at orientation, and I am anticipating spending two weeks with them all in Atlantic City. Each woman is different and unique, yet we are all coming together because of our shared passion for the Miss America Organization and its mission. An intern for the Miss America Organization, Landon Chapman, who most would refer to as, "Landon The Intern," visited Connecticut and spent the week with the contestants at this year's Miss Connecticut competition. It was so amazing spending time with him, as his warm heart, humor, and compassion touches the hearts of everyone he meets. I am so excited to be reunited with him in Atlantic City and for the other women to fall in love with him!
What words of thanks would you like to share with those who have helped you along the way to becoming crowned for your State?
At the first appearance in my hometown after being crowned Miss Connecticut, someone asked me, "Are your parents loving this?" I pointed at my crown and said, "This, would not have happen…if it weren't for that," and pointed to my parents looking over to me, beaming with pride. I am incredibly humbled by the support I have received on this journey from so many people, and the overflow of love and support since being crowned leaves me speechless. I am truly the luckiest young woman in Connecticut. Thank you to my family, friends, to the Miss Connecticut Organization, and the Miss America Organization for your support and love. Let's make this journey one to remember, together.
Please share with us your social media outlets so that people can follow you on your journey to Miss America.
Facebook – Instagram – Twitter!!