The Road to Miss America 2018 – Miss Minnesota Brianna Drevlow
The Road to Miss America 2018 continues with our next state contestant, Miss Minnesota Brianna Drevlow. Continue reading to learn more about Brianna and her journey towards the crown!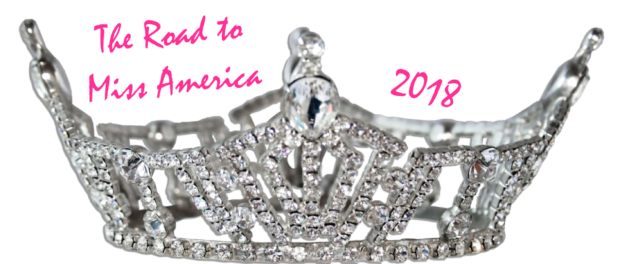 Share with our readers a bit about your platform and why you chose to represent/advocate for this organization.
My platform, "Brenna's Brigade: Juvenile Arthritis Awareness," was inspired by my sister, Brenna and her battle with arthritis since April, 2013, when she limped off the school bus with a swollen knee at four years old. After multiple doctor visits, including a Children's Miracle Network Hospital, a pediatric rheumatologist at the Mayo Clinic gave us news that would change our family's lives forever. She was diagnosed with polyarticular juvenile rheumatoid arthritis (JRA). Brenna has inflammation in her toes, ankles, knees, hips, wrists and fingers, along with Uveitis in her corneas. Since then, she battles painful flare-ups and stiffness, plus monthly 600-mile roundtrip treks for care. There is no cure for JRA. Her medications are meant for adult cancer patients, very painful, and never guaranteed to work. There are times when she is in so much pain that we must carry her because she is physically unable to move, along with the screaming that ensues when it's time for her shots. In addition, the family dynamic takes a toll, from immense financial strains due to health insurance restrictions, educating school personnel, and feeling helpless when a loved one is suffering. Though Brenna faces many challenges, she is a fighter – never letting JRA define her – and we are her brigade.
"Brenna's Brigade" is a non-profit organization established in 2013. We prepare families for the journey of JRA through available resources. We promote the Arthritis Foundation and the Children's Miracle Network through tireless fundraising. We provide access to pediatric care and advancements in the field of medicine, community connections, and public advocacy. Our goal is to bring awareness to those we meet, promote healthy living, and make strides towards finding a cure for JRA. Our family accomplishes its mission by recruiting Champions of Yes! in partnership with the Arthritis Foundation to fight for a cure for over 300,000 kids living with JRA in the United States. To date, "Brenna's Brigade" has raised nearly $30,000 for the Arthritis Foundation.
As an executive director of "Brenna's Brigade," my role is to coordinate various events throughout the year and be someone that amplifies Brenna's voice to those that may not know her story. In addition, as the Vice President of the Minnesota Young Adults Arthritis Initiative, I create a network of support for young adults ages 18 to 24 who are transitioning out of pediatric care and into the next chapter of their journey. I am a national advocate for the Arthritis Foundation and I speak on their behalf at nation-wide conferences, events, and fundraisers. Brenna demonstrates that she is #StrongerThanJA, as a national juvenile arthritis youth honoree.
When Brenna was diagnosed, my family's world was turned upside down. As her big sister, if I could take on her burdens myself, so she wouldn't have to suffer, I would in a heartbeat. However, partnership with the Arthritis Foundation and "Brenna's Brigade" has given our family hope that this awful disease will be eradicated and she will be cured. The support from other families inspires us to work for all children. We aim to find a cure, but until then, she fights, even in the face of adversity. Brenna is my biggest motivation to serve and succeed in the Miss America Organization.

What has been one of your biggest takeaways since being part of the Miss America Organization?
This opportunity to highlight Brenna's story has been incredibly and personally satisfying. Sharing her story and uplifting her has brought our family closer than ever before. We know that we are all in this together and the love and determination that we have for Brenna and other families like ours will always be the driving force behind what we do when it comes to advocacy. Working hand in hand with other families and children is a joyful reward and knowing that you are not alone is more meaningful than anything else in the world. Fighting a lifelong disease is incredibly taxing and tiresome, especially when you are emotionally drained, but strength is found within the brigade of families and others who have been there, and will continue to be there for the good and the bad. No matter what life may have in store for our family, our steadfast devotion to this cause is powered by Brenna's strength, determination, and never-ending hope.

What is one thing you are looking most forward to during Miss America week?
The Miss America Organization offers a unique opportunity to serve and connect with some of the nation's most empowered and motivated leaders. I am most excited to learn and gain valuable insight from my incredible sisters, who inspire me to use my gifts and talents to make the world a better place. In addition, I am also looking forward to experiencing this amazing, upcoming chapter of my life story.

What words of thanks would you like to share with those who have helped you along the way to becoming crowned for your State?
As it has been quipped many times before, "It takes a village to raise a child," or in my case, a Miss Minnesota! There have been so many people that have been instrumental to my successes not just during my time as a state titleholder, but in the months and years leading up to this point. I am a firm believer that beyond the four points of the crown, the beautiful jewels and gems on the crown are reminders of those who have helped create that perfect sparkle by uplifting you and your mission. Keeping these special people in mind every single day has strengthened my attitude of gratitude.
From the bottom of my heart, I want to extend a heartfelt thank you to my incredible family and friends who lovingly support my endeavors, my local Miss North Star and Miss Minnesota board of committees who have given so much of their time as volunteers to this organization, past music teachers, health trainers, former titleholders, and forever Miss Minnesota's who have embraced me as their own. I also want to highlight the Children's Miracle Network and Arthritis Foundation families who has been my biggest motivators, and to every kind word and smile from those I have met along my journey thus far. It is a joy to serve as Miss Minnesota and I am looking forward to representing my home state in Atlantic City at the Miss America Competition!

Please share with us your social media outlets so that people can follow you on your journey to Miss America.
Facebook // Twitter // Instagram: @missamericamn //  Tumblr: http://missamericamn.tumblr.com
Snapchat: @missamericamn // Website: www.missminnesota.org/blog