USA National Miss, The Road to Nationals – Kayla Adams
We are excited to be continuing our new and fresh pageant series, "USA National Miss - The Road to Nationals." Not only has the organization awarded over half a million dollars since 2015 in cash, college scholarships, and prizes, however, they also "provide the young women in our organization with extraordinary opportunities." In our series, "USA National Miss - The Road to Nationals," you will come to meet some amazingly young women who will be competing for the National title in Boca Raton, Florida, this Summer! Through this camaraderie of sisterhood, we were able to meet Kayla Adams, USA National Miss Kansas! Continue reading to learn more about Kayla and her journey to the crown, as she prepares for Nationals in Boca!
Tell our readers a bit about yourself, your background in pageants, and your title.
I am 22 years old and working toward my Bachelor of Science in Chemistry at Wichita State University. I have been competing in pageants off and on since I was 4 years old. Over the years, I have been blessed to hold numerous local, state, and national titles with my current title being USA National Miss Kansas 2017.
The Crown CARES is the National Platform for USA National Miss; what have you done during the reign of your title to advocate for Crown CARES? And how have you worked towards cultivating a "safe environment and most importantly teach skills to develop social responsibility in school-age children, youth and teens" about bullying in school?
Since being crowned USA National Miss Kansas, I have had the opportunity to promote The Crown CARES and do my part to help prevent bullying in schools by traveling to numerous classrooms and schools and giving the kids all the tools they need to combat and eventually end bullying.
USA National Miss has been coined as a fashion-forward, national pageant organization. What is your definition of fashion?
To me, fashion is a way to express yourself and show your own personal style to the world. I love that fashion today is full of variety.
What is your take on fashion today?
To me, fashion is a way to express yourself and show your own personal style to the world. I love that fashion today is full of variety.
Layilah Nasser is the current USA National Miss; what have you learned from her during her reign which you would like to carry on if you were to win the title you were vying for?
Layilah is an extremely inspirational woman who really shows what it means to be a national titleholder. She gives so much of herself to others while still making time to work towards making her own dreams reality. I hope to leave a similar legacy of selflessness, courage, and determination as the next USA National Miss.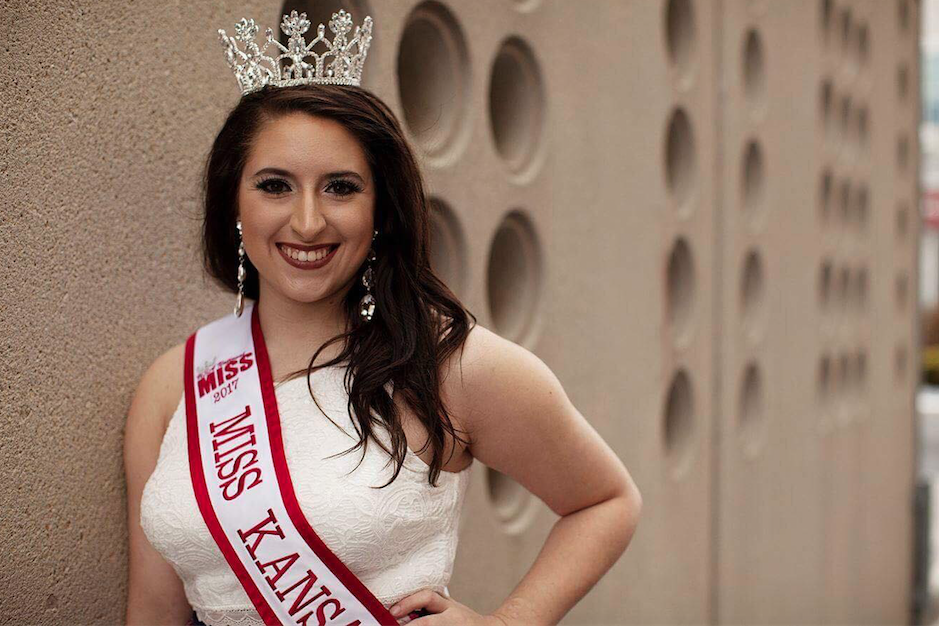 Who has been the most influential woman in your life and why?
Hands down, my mom is the most influential woman in my life. She motivates and inspires me every day to be the best version of myself. I would not be the woman I am today without her constant love and support.
If you could travel back in time to meet one person, who would it be and why?
I would love to meet Amelia Earhart. She was remarkably courageous and achieved her goals, despite the adversity she faced as a female pilot. I would love to sit down and ask her from where she drew that strength and courage.
If we asked your pageant sisters to use only three words to describe you, which three do you feel they would use and why?
Adventurous, fun, and caring. My sister queens know I love to travel. I'm always trying to keep everyone having fun with spirits high. Being the oldest among my sister queens, I really look out for my younger sister queens, and they know that they can come to me for anything.
What has been your most memorable pageant memory so far and why?
So far, my most memorable pageant memory is traveling to California with one of my sister queens for a weekend. We had an absolute blast shopping and hanging out at the beach together. The trip really brought us closer and made our sisterhood that much stronger.
Do you know what type of job you want to have when you're older? Why do you like that job so much?
I want to become an emergency medicine physician. I work in an ER currently as a medical scribe, and I have really fallen in love with the fast paced environment in the ER.
"Bravura" is an artistic word for "exceptional." What makes being in pageants "exceptional"?
Competing in pageants teaches girls to feel confident and beautiful in their own skin while also teaching interview and self presentation skills, all of which are extremely useful later in life, especially going into your first job interview. What could be more exceptional than that?
What advice would you like to give to young girls who are interested in being part of the USA National Miss pageant system?
Go for it! UNM is a wonderful pageant system that will help you grow as a person. The best advice I can give is to be true to yourself and have fun! The journey is the best part.
Where can fans follow you on social media?
ou can follow me on Facebook using this link!
Do you have any final words for the readers of Bravura Magazine and your supporters?
I just want to give a huge shout out and thank you to everyone who has helped me get to where I am today. I would be nowhere without your support. I feel truly blessed.