The Road to MAOTeen 2018 – Emma Ellis, Miss Oregon's Outstanding Teen
Sash Girl 101 is back! I have another Outstanding Teen to introduce you all to! Next to be featured as part of our series, "The Road to Miss America's Outstanding Teen 2018," is none other than Emma Ellis, Miss Oregon's Outstanding Teen! Continue reading to learn more about Emma and her journey to MAOTeen 2018!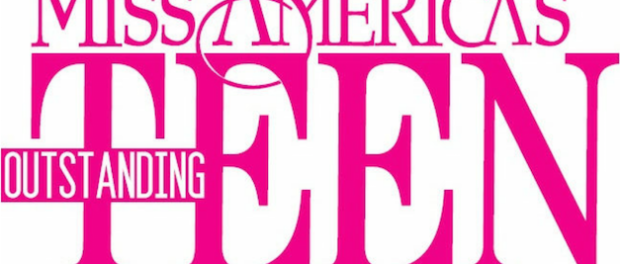 What is your platform and what are you doing to bring awareness towards it? How do you hope to use the title of MAOTeen to bring awareness on a national level if you were to win the title?
My platform is Love Unleashed: Animal Care & Adoption Education. I have been an animal lover my whole life, and through the MAOTeen program I discovered my passion for mentoring and educating youth who are interested in working with animals. My platform aims to grow empathetic treatment of animals to create a standard of compassion for all living things. I also hope to promote animal adoption and share with my audience how adopting a pet can help you overcome any struggles you may face in life. I have brought awareness to this in a number of ways. I have gone to and continue to go to the Oregon state capital to lobby for a number of shelter animal related bills. I also host events where children can learn how to properly approach animals, and how to read animal body language! I was just crowned, so I have begun making plans to partner with education programs to go into schools when school starts again, and share animal care lessons to students.
If I were crowned MAOTeen 2018 I would bring awareness and events nationwide by partnering with a national adoption campaign to inspire people across America to consider adopting shelter pets first! Additionally, I would love to make appearances all over the country to share my lessons on care and treatment of animals.
What have you learned from your current MAOTeen, Nicole Jia, which you hope to incorporate as a title-holder?
I have learned a lot from Nicole Jia! Watching her compete last year I was so inspired by her platform and the happiness she shared with others. The biggest thing I have learned from her is to choose joy! She uses her social media to show there is always something to smile about, and she constantly shares her own inspirations to encourage girls looking up to her to continue following their dreams, and to do it with joy for the experience. She shares how grateful she is for every moment and that's something everyone can strive to do, which I will absolutely incorporate if I am crowned MAOTeen 2018.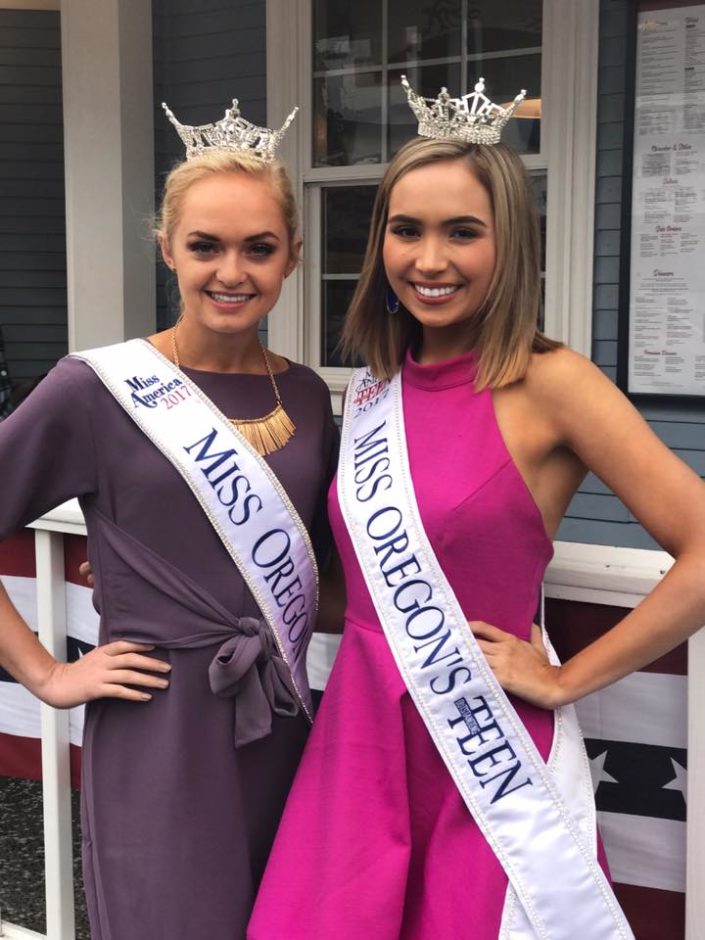 What motivated you to be a part of the MAO, and how did you to work towards winning your state title?
I was motivated to join the MAOTeen program after my late speaking coach Don Baker suggested it to me. I had just begun singing at small events but the idea of competing in talent scared me! I worked for years with my vocal coach and finally last year I entered my state pageant at large and finished 2nd runner up. Going into this year I wanted to improve in every competition. I started eating healthier and found exercise classes I love, I went to more speaking events to become more comfortable with the on stage question and interview, and sang daily to improve for talent. I made it a lifestyle rather than one time preparation that way I was more motivated to keep going.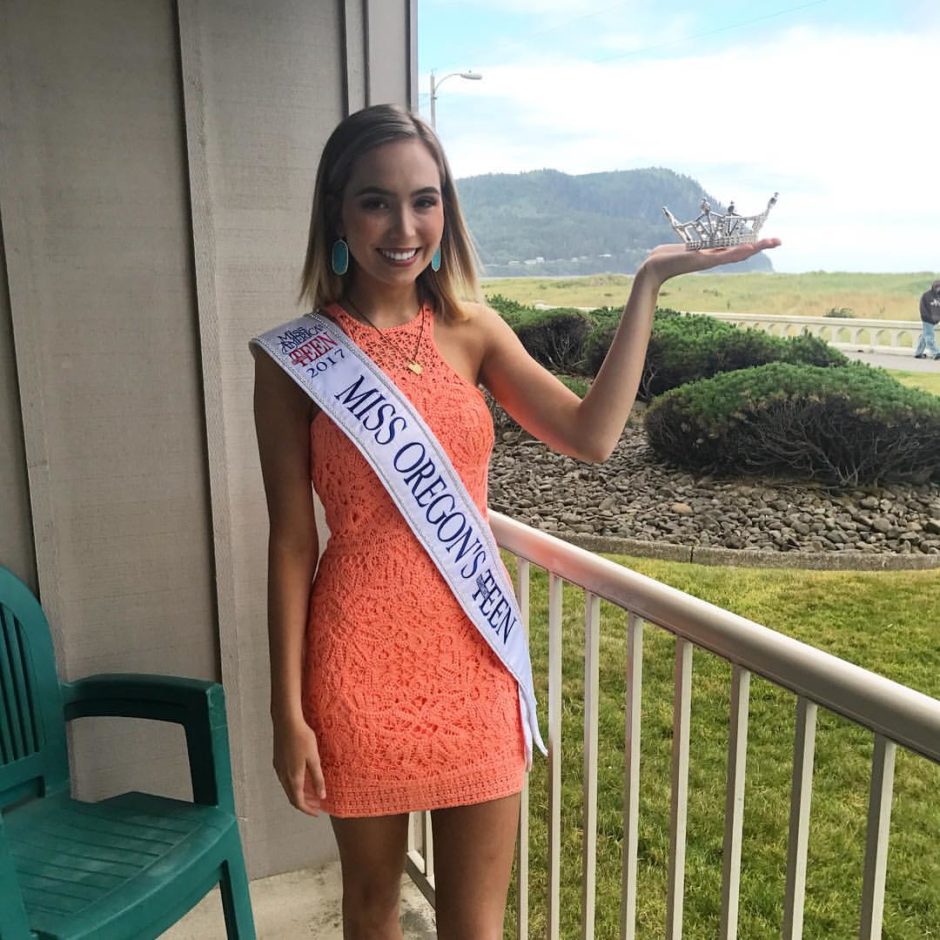 Share with our readers, three fun facts about you!
– I have always been terrified of butterflies since I was little!
– I have testified for a a bill at the capital, it sought to designate the 'Shelter Dog' as Oregon's State Dog.
– I did the MAOTeen Teens in Training Camp last year, and it really helped me improve to win my state title this year!
For more information on the 2018 MAO Teen pageant, please click here. You can also learn more about being a part of this wonderful organization as well!