The Road to Miss Maine – Katie Elliott
The next contestant to be featured as part of our series, "The Road to Miss Maine," is Katie Elliott. Continue reading to learn all about Katie and her journey towards the crown!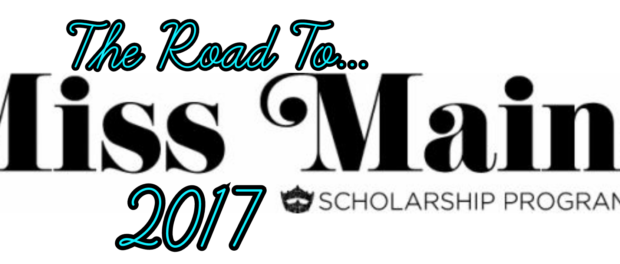 Please share with our readers your title & platform.
FLAG: Female Leadership in American Government.
How long have you competed in pageants? How do you think you've personally grown with all your prior pageant experience?
I first became involved in pageants during high school when I competed for Miss Maine's Outstanding Teen. My first year I placed 2nd Runner-Up. I enjoyed the experience so much that I returned the following year and won! Participating in the Miss America Organization has taught me so much about myself and has given me an outlet to discuss topics I'm passionate about.
In regards to your platform, why did you choose to go with this particular one?
As a complete political junkie, choosing my platform was a no-brainer! I'm incredibly passionate about our political system and the importance of having equal representation. Women make up over half of the population but fill less than a quarter of Congressional positions. Role models are incredibly important and young girls need to have someone they can look up to in politics so they see it as a viable career path.
How has working alongside your platform made you into a stronger person?
Striving to be a role model for younger women has pushed me to be the best that I can be.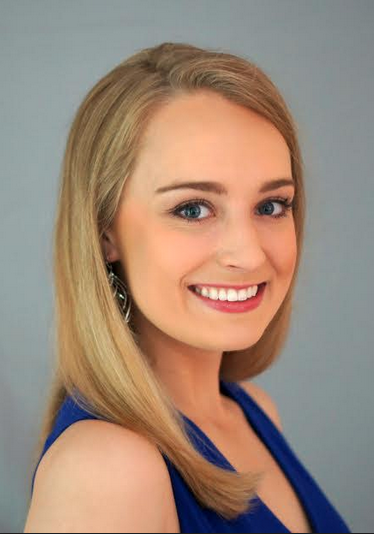 What have you learned from your current Miss Maine, which you hope to carry with you if you were to win the title of Miss Maine?
Marybeth has been an amazing representative for the state of Maine. She has put serving others above all else and it is something I truly admire about her. The photos she posts about spending time with kids who are battling diseases are so inspiring and she has truly made a difference. If crowned, I hope to continue her efforts and give back.
As a title-holder, what is one of the single-most important messages, which you think you convey to your followers?
Find your passion! The saying "if you love what you do you'll never work a day in your life" is completely accurate. The work I have done for F.L.A.G. excites me and I can't imagine a day going by without promoting female leadership in our government.
If you were to win the title of Miss Maine, what is the one thing which you would strive the hardest to accomplish?
The Miss Maine Organization is incredibly involved with service-oriented groups all across the state. If I were to win, I would hope to develop a relationship with the political side of Maine as well. We have amazing female representatives and leaders that I want to engage with to promote F.L.A.G.
Imagine you're competing for Miss America, and your roommate has never visited Maine; how would you describe your state to your roommate?
Maine is "vacation-land!" The world is at your fingertips when in Maine. You can go from spending a summer day at the beach with a lobster roll to four-wheeling a beautiful trail through the mountains. There are so many outdoor adventures throughout all four seasons that make Maine a wonderful place to live.
If you could place three items in a time capsule, which represent the women of today, what would they be and why?
The first item would be a textbook. The ratio between men and women going to college is 40:60 so education is a key part of the 21st century female identity. The second item would be a cell phone. Smart phones are used for nearly everything–social media, directions, weather, email, you name it! Finally, I would add a super hero cape. Women often wear more than one "hat" meaning they take on so many different roles. There are so many women in my life that I look up to and think "how does she do it?" that the only explanation I can come up with is that they're secretly Wonder Woman.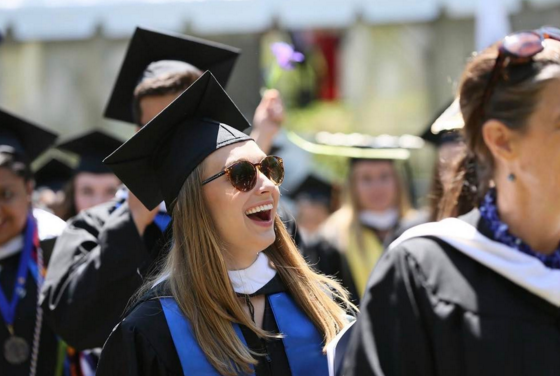 Because of media, many people tend to look at pageant with a very scrutinizing opinion; For you. personally, what have been some of the biggest benefits of being a part of the Miss America Organization. And how would you share the positive nature of pageants with others who may not be familiar?
Being involved in the Miss America Organization has shaped me into the person I am today. Without participating in the Miss America's Outstanding Teen pageant in high school, I would not have been as confident in college interviews or had the amazing experiences that I wrote many of my essays about. Without that opportunity who knows where I would be today. This organization empowers women to be the best that they can be and to celebrate individuality. Interacting with people and sharing my story is the best way to remove the unfamiliarity that surrounds pageants. I have even seen that within my friend group. Once I informed them about what the Miss America Organization stands for many of them have even considered competing themselves.
"Bravura" is an artistic word for exceptional; in your opinion, what makes you "bravura"?
My "bravura" stems from my passion for F.L.A.G. I could spend days talking about the importance of women in government and civic engagement. This dedication is something I will carry for the rest of my life.
Where can fans follow you on social media?
Instagram: @katieell.
What advice do you have for those who want to take part in pageants?
Take the risk! You miss 100% of the opportunities you don't take. It can be intimidating but don't let the fear of losing let you miss out on the adventure of a lifetime.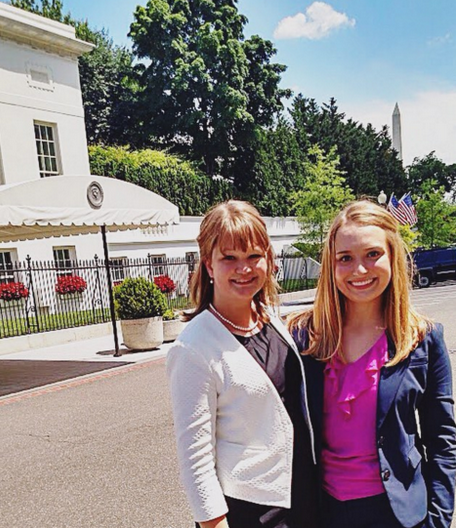 What words of thanks do you have for those who have helped to bring you to where you are today in the Miss Maine Class of 2017?
It truly takes a village, and I can't thank the people who have supported me along this journey enough. Thank you all so much for everything, it means the world to me!
What final words do you have for the readers of Bravura Magazine?
Thank you for taking the time to learn a bit about me! I am beyond excited for this opportunity, and if you have any questions feel free to reach out to me on social media. #FLAG!