Catching Up With Krystal Kiran
Krystal Kiran was born & raised in British Columbia, Canada to Punjabi-Sikh parents. As her bio states, she "began studying dance (ballet, jazz, tap) at the age of three and started singing shortly thereafter. On frequent visits to India, (she) studied classical Indian dance (Kathak) and Hindustani classical music." Professionally, she bean her performing arts career at the age of sixteen, which was including, but not limited to "...film, television, commercials, on stages including Broadway and touring the world as a featured singer and dancer with Oscar and Grammy award-winning composer AR Rahman." I had the opportunity to catch up with Krystal as she geared up for her most recent project, Monsoon Wedding, which can be seen on stage at the Berkley Rep in California.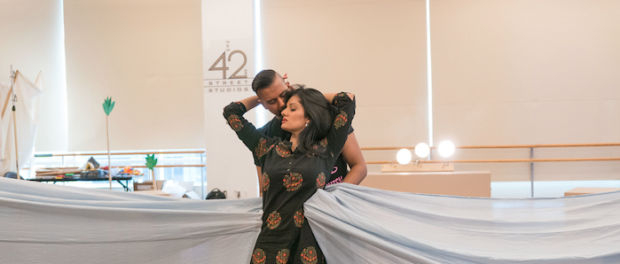 "House of Kiran Performing Arts" production company focuses on empowering young children and teaching them about the importance of music. Why do you think it is so important to educate the youth about song/dance/music/culture?
Being a Canadian-born South Asian, the biggest connection for me to my culture came through the films, music, dance, etc. Of course I spoke Punjabi with family, but I really feel as though I learned a lot more about my heritage and roots through the arts. This includes, to this day, dancing Bhangra with family at our family functions and learning about Indian mythology through Kathak and other classical Hindustani music are just a couple of examples.

You have worked in two of AR Rahman's productions and he has even commented on your work. Has it always been important to you to work with international artists?

It's not so much that it's been important for me to work with international artists as it is to work with artists who I respect and can learn from. Working with Rahman sir was a dream I had since age 8, so to work with him was a dream come true. I'm experiencing a similar feeling currently working with Mira Nair on Monsoon Wedding Musical. I've respected and admired her work as a director, artist, South Asian and woman for as long as I can remember. I feel very fortunate to be here creating this role.

Your website discusses your work as a singer, actress, model, and dancer. What drew you to each of these art forms and which one do you never see yourself stopping?
I don't ever see myself stopping any of these except for maybe modelling (which is something I do from time to time, but isn't necessarily a career path). Acting, singing and dancing are all forms of expression and very entwined in my life. I'd still be doing them even if I wasn't making a career out of them… especially singing and dancing!

You have been a registered yoga instructor for quite some time. How do you feel your knowledge about yoga has helped you as a performer?

My yoga teacher training has further developed compassion towards myself and others, as well as patience. Self-care is so important in this field because there are many ups and downs including a lot of rejection. Yoga has helped me understand deeper that nothing is personal.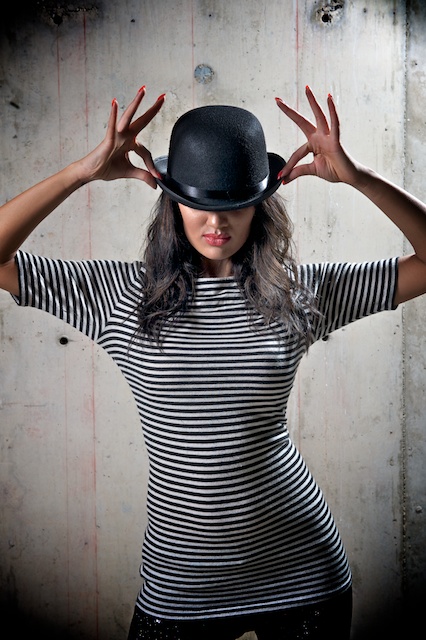 You have been able to work with some talented people – John Travolta and Jessica Alba, to name a few. How has working alongside such talent inspired you in your own personal development & growth?
Working with and observing these performers in their element has taught me so much about the technicalities of being on a film set, as well as how they perform take after take, conserve their energy and stay fresh. I find the most talented people I have worked with are also the nicest/kindest.
Your current musical "Monsoon Wedding" is about a Punjabi family that comes together for one relative's wedding. How can you relate to the message in the musical and what drew you to this project?

There are several plot lines in Monsoon Wedding that intersect in this story, and just like so many other people who are fans of this film, I see my family reflected in this story. The fact that it's such a universal story set in this cultural context drew me to it. Some of my colleagues from past projects who I love working with, and of course Mira, also drew me to it!


Why do you think it has taken more than 10+ years to create a theatrical rendition of this amazing movie?
Sometimes good things take time! I know finding an authentic cast was crucial for Mira, I think that is part of what perhaps took so long.

"Bravura" is an artistic word for exceptional; in which way(s) do you feel your contribution to the arts has been "bravura"?
To me, the meaning of bravura/exceptionalism is all about an attitude. It's about maintaining a student mentality despite whatever accolades one achieves. My hope and aim is to contribute this type of attitude to any project I work on, and to learn from my colleagues and students.

Where can fans follow you on social media?
Hit me up @krystalkiran on IG, Twitter & Facebook!
Do you have any final words for the readers of Bravura Magazine?
Believe in the beauty of your dreams and keep keeping on despite the little voice in our head that sometimes creeps in and tells us we are not enough. You are enough!