The Road to Miss Minnesota – Kate Smith, Miss Central Lakes
The next contestant to be featured as part of our series, "The Road to Miss Minnesota," is Kate Smith, Miss Central Lakes. Continue reading to learn more about Kirsten and her journey to the crown!


Please share with our readers your title & platform.
I was crowned Miss Central Lakes in November of 2016 and my platform is, Consent is Clear; If it's Not Yes, it's No!
How long have you competed in pageants? How do you think you've personally grown with all your prior pageant experience?
I started competing when I was a freshman in high school. Competing has made me come out of my shell and be more comfortable with who I am. I have learned to apply make-up, speak with grace, and convey my feelings with honesty and respect. Most importantly, I have learned to laugh at myself and not be so serious!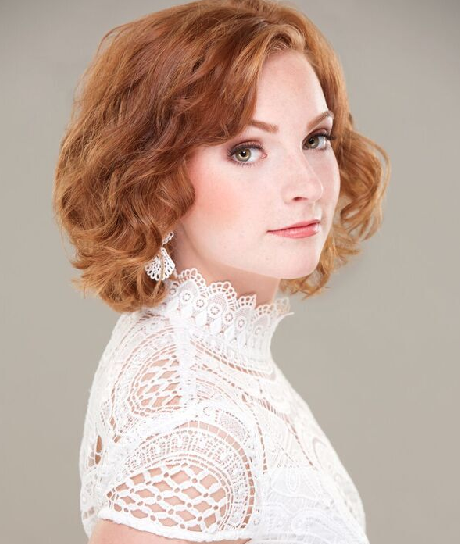 In regards to your platform, why did you choose to go with this particular one?
I really wanted to share my story and ensure that other young women who have been, or may be, sexually assaulted understand they are not alone. I need others to see that being sexually assaulted does not have to define you. It is super important to me that I bring awareness to young people and start meaningful conversations about speaking out and stopping sexual assault before it happens. I want everyone to understand what "consent" is, and what it is not.
How has working alongside your platform made you into a stronger person?
Being given an opportunity to share my story with others has allowed me to shed light on a topic that can make other survivors feel alone and unsupported. Sharing my experience helps give others the strength to share what they have been through. By giving our pain a voice, we are able to become stronger by moving through the negative together. Speaking out and educating others about consent empowers me to make a real difference.
What have you learned from your current Miss Minnesota, which you hope to carry with you if you were to win the title of Miss Minnesota?
Madeline has a true servant spirit about her. Her purpose is to serve and to help others whenever she can. She leverages her title to maximize the difference she can make in the world around her. If I were to become the next Miss Minnesota I would strive to be as selfless as Madeline.
As a title-holder, what is one of the single-most important messages, which you think you convey to your followers?
The bumps in the road do not define who you are. It is how you move through them that define your true character.
If you were to win the title of Miss Minnesota, what is the one thing which you would strive the hardest to accomplish?
Mentoring young women to be strong and empowered to live their dreams and lives with purpose.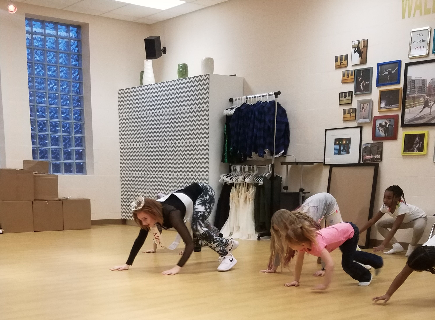 Imagine you're competing for Miss America, and your roommate has never visited Minnesota; how would you describe your state to your roommate?
"Brrrrr….It's Cold In Here"! We are the land of 10,000 lakes and the few months of summer are AMAZING! If you want to visit in October through April, make sure you have a coat at least 3 inches thick! You will need that coat to explore all of the beauty that is Minnesota in the winter. The ice caves, national parks, hockey games, snowmobiling, and Minnesota "nice" are all things you cannot experience anywhere else. Make sure and stop to get a nice hot cup of coffee from Caribou before you head out!
If you could place three items in a time capsule, which represent the women of today, what would they be and why?
OMG! Were you at the Miss Central Lakes pageant? THIS was my onstage question and I bombed it! Not just a little, like REALLY bombed it! I was so flabbergasted by this question; how can anyone pick three items to represent women of today? It is an impossible question, the Miss America system has taught me that women are all unique. In today's society it would be impossible to define women with just three items. In other words…..I still can't answer it!
Because of media, many people tend to look at pageant with a very scrutinizing opinion; For you, personally, what have been some of the biggest benefits of being a part of the Miss America Organization. And how would you share the positive nature of pageants with others who may not be familiar?
Being able to grow up within the Miss America system has made me a confident and well-rounded young woman. I think the best way to share what is positive about pageants, it to be a living example. We can combat the negative stigma by showing people every day the positives.
"Bravura" is an artistic word for exceptional; in your opinion, what makes you "bravura"?
I think everyone is exceptional in their own ways! Being able to be unique and shine in my own spotlight makes me exceptional. I am always my true self and I don't hide that from anyone!
Where can fans follow you on social media?
On Instagram: https://www.instagram.com/kate_constance/. On Facebook: fb.me/MissCentralLakes2017.
What advice do you have for those who want to take part in pageants?
Don't try to mimic what you think a "pageant girl" should be. Be yourself and HAVE FUN!!
What words of thanks do you have for those who have helped to bring you to where you are today in the Miss Minnesota Class of 2017?
I am incredibly grateful for my amazing and loving family. Each and every one of them bring something unique to our family that makes us a fun and crazy bunch! Without their support and financing (let's be honest) I would not be where I am today. They pick me up when I am down and keep me moving forward and thinking positively.
What final words do you have for the readers of Bravura Magazine?
Dream big and don't let anyone hold you back! No matter what your goals are you can get there if you work hard and stay focused. But, always remember to have fun along the way!