The Road to Miss Minnesota – Tiara Gowen, Miss River Valley
The next contestant to be featured as part of our series, "The Road to Miss Minnesota," is Tiara Gowen, Miss River Valley. Continue reading to learn more about Tiara and her journey to the crown!


Please share with our readers your title & platform.
Current 2017 Miss River Valley and my platform is Produce for Productivity: Powering through life with healthy eating.
How long have you competed in pageants? How do you think you've personally grown with all your prior pageant experience?
I have not competed in pageants very long, my first pageant was Miss Minnesota Collegiate and after competing at nationals I took about a two year hiatus to work on my professional career and then competed in the Miss America organization in 2017! I would say without the hiatus I have competed for two years. Competing in pageants has really transformed my life because it has allowed me to be able to express myself on stage, through interviews and at appearances. Also while competing in pageants you gain transferable skills which have helped me in my professional career with interviews and how to carry myself with poise and confidence!
In regards to your platform, why did you choose to go with this particular one?
This platform was inspired by an organization I work with entitled Brightside. Brightside offers fresh low cost produce to urban communities in and around Minneapolis and St. Paul to help combat food deserts. Food deserts in this case are defined as a place within the city that does not have a grocery store or convenience store that offers fresh produce to its community members within a 2 mile radius. Brightside goes on a run every Saturday to deliver the fruit and I went along to help and observe. This experience was life changing because I always took fresh produce for granted because I always had exposure to it but in these communities that exposure doesn't exist. I saw how the community members faces light up when the fresh produce came and it was instantly being bought by customers. I also talked with a few members on how this fresh produce has made an impact on their lives and they said that have this produce has made it easier to access healthy options and that when they feel better on the inside it helps motivate them to do work/homework/achieve their goals or pretty much anything they set their mind too. I never realized how much fresh food can have an impact on ones life and I want to keep that message going and keep inspiring people to incorporate healthy produce into their daily diet to accomplish all of their daily tasks!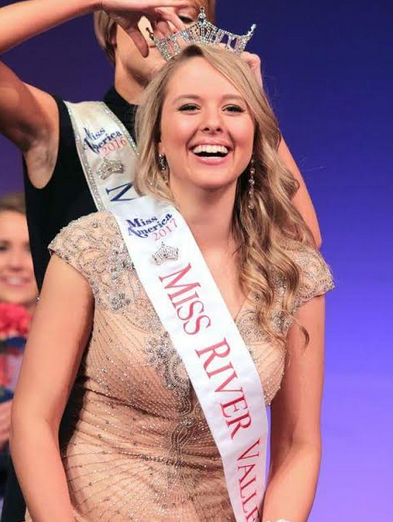 How has working alongside your platform made you into a stronger person?
Working alongside my platform has given me a broader perspective into the community that surrounds me. I have also gained an incredible amount of respect for those who saw the lack of fresh produce as a problem in
the twin cities area and that they took charge to help defeat it! It is truly inspiring and I want to help bring Brightside to the national level to combat all food deserts.
What have you learned from your current Miss Minnesota, which you hope to carry with you if you were to win the title of Miss Minnesota?
The biggest aspect I have learned from the current Miss Minnesota is that staying true to yourself is the most beautiful trait you have to offer the world, and that is what I plan to do throughout my time as Miss River Valley and beyond.
As a title-holder, what is one of the single-most important messages, which you think you convey to your followers?
Authenticity.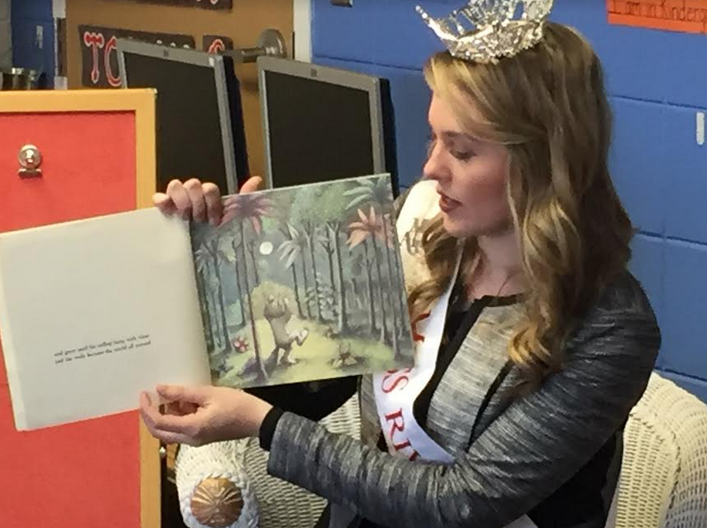 If you were to win the title of Miss Minnesota, what is the one thing which you would strive the hardest to accomplish?
To win the title of Miss Minnesota would be such a beautiful honor and through my year I would try my absolute hardest to establish relationships with community members in urban areas within Minnesota to spread the message of Produce for Productivity and make sure that the community members have access to fresh produce. If they do not, I would try my hardest to get that fresh produce in those communities.
Imagine you're competing for Miss America, and your roommate has never visited Minnesota; how would you describe your state to your roommate?
Minnesota is beautiful and diverse. I would tell my Miss America roommate about how people truly do live out "Minnesota nice" each and everyday and in every aspect of life! Also, the best part about Minnesota is that you get the big city feel with Minneapolis/St. Paul but 30 miles outside of the twin cities you are in the suburbs or even the country that give you the small town feel which really gives you the best of both worlds!
If you could place three items in a time capsule, which represent the women of today, what would they be and why?
The three items I would place would be an equality sticker because of the inequality of women in the workplace and how the women of today are trying to combat that. The next item would be a form 1040 to signify the increase of women in fields that were predominantly men. This is important to me personally as I am going into the accounting field and as a former accounting club president I have seen the increase of women in the accounting field, which is really cool. The last item would be a picture of my mom because she is the most powerful woman I know and she is incredibly inspiring. I would also include her story on the back of the photo as she has overcome great exceptions in her life; she is a single mother, a director in corporate America and a voice for women who want to see change. Overall, she is the best woman a woman can be and is a great representation of women today!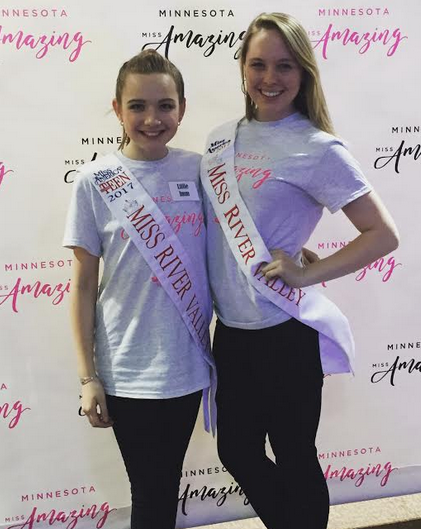 Because of media, many people tend to look at pageant with a very scrutinizing opinion; For you. personally, what have been some of the biggest benefits of being a part of the Miss America Organization. And how would you share the positive nature of pageants with others who may not be familiar?
One of the biggest benefits of being apart of the Miss America Organization is the sisterhood you gain between communities within and outside of your specific state. The Miss America Organization allows relationships to be fostered with other women who are making an impact in their communities! Also another benefit from being apart of the Miss America Organization are the transferable skills you learn. Throughout the pageant you compete in numerous areas such as interview, talent, swimsuit, on stage question and evening gown. In each of these areas there are skills you must learn to be able to excel such as confidence, communication, poise, writing and more. All of these skills that I have learned through the pageant have helped me in my professional career and in my personal life with volunteering and being apart of clubs at the University of St. Thomas. Through pageantry I have been able to overcome stage fright, learn how to express myself through writing and be comfortable in my own skin. I would share the positive aspects of pageantry through in person conversation because that is how I feel you make the biggest impact in ones life is through in person conversation.
"Bravura" is an artistic word for exceptional; in your opinion, what makes you "bravura"?
All throughout my life my family has called me an "old soul" and to me that is what makes me feel "bravura." I enjoy living a traditionalist life where I do not get caught up in modern day technology and instead treasure in person conversations. I also feel that being an old soul has allowed me to be a listener rather than a speaker. I love learned about peoples culture, background and what makes them, them. I believe that this old soul aspect makes me exceptional because it seems like old souls are a rare commodity these days and when you find one you treasure every moment you spend with one!
Where can fans follow you on social media?
https://www.facebook.com/missrivervalley17/.
What advice do you have for those who want to take part in pageants?
The only thing that is stopping you is you! Pageants are a way to push yourself and test your limits. I remember my very first pageant and a friend of mine told me, "you'll have to learn to be comfortable with the uncomfortable," and still to this day that phrase is on repeat for me!
What words of thanks do you have for those who have helped to bring you to where you are today in the Miss Minnesota Class of 2017?
I am incredibly grateful for the amount of time and energy my family, directors, and friends have put into my pageant journey. The amount of support and encouragement I have from my network within and outside of
Minnesota is incredibly remarkable and every day I am humbled by the support I have received and continue to receive thus far.
What final words do you have for the readers of Bravura Magazine?
Being true to yourself is the most beautiful trait you have to offer to the world, so keep on being you!