USA National Miss, The Road to Nationals – Autumn Gandolfo
Today we bring to you a new and fresh pageant series, "USA National Miss - The Road to Nationals." To share some background, USA National Miss is a fashion-forward, national pageant organization, that exists to enrich the lives of young women ages 4-25 through an unsurpassed pageant experience. Not only has the organization awarded over half a million dollars since 2015 in cash, college scholarships, and prizes, however, they also "provide the young women in our organization with extraordinary opportunities." In our series, "USA National Miss - The Road to Nationals," you will come to meet some amazingly young women who will be competing for the National title in Boca Raton this Summer! And of course Bravura Magazine will be there to share all the behind-the-scenes glitz, glamour and more! Through this camaraderie of sisterhood, the first delegate we are introducing you to is Autumn Gandolfo USA National Miss Empire State Preteen 2017! Continue reading to learn more about Autumn!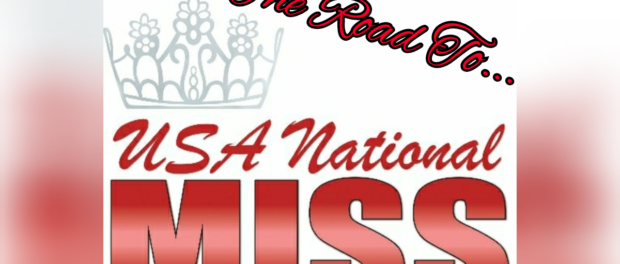 Tell our readers a bit about yourself, your background in pageants, and your title.
Hi! I'm Autumn Gandolfo. I am 11 years old and live in Orange County, New York. I am currently the reigning USA National Miss Empire State Preteen 2017. I love to dance, sing, play guitar and (the) piano. I also love to play softball. This is my 2nd year in pageants and my first year participating in the USA National Miss system. I'm so excited for what this year has in store for me!
The Crown CARES is the National Platform for USA National Miss; what have you done during the reign of your title to advocate for Crown CARES? And how have you worked towards cultivating a "safe environment and most importantly teach skills to develop social responsibility in school-age children, youth and teens" about bullying in school?
I have been visiting local businesses to raise awareness and (create) fundraising for my platform, which is the UNM Crown Cares Anti Bullying Campaign. I also have been reading to young children in my school on the topic of bullying prevention and explaining to them the harmful effects bullying can cause to all who are involved.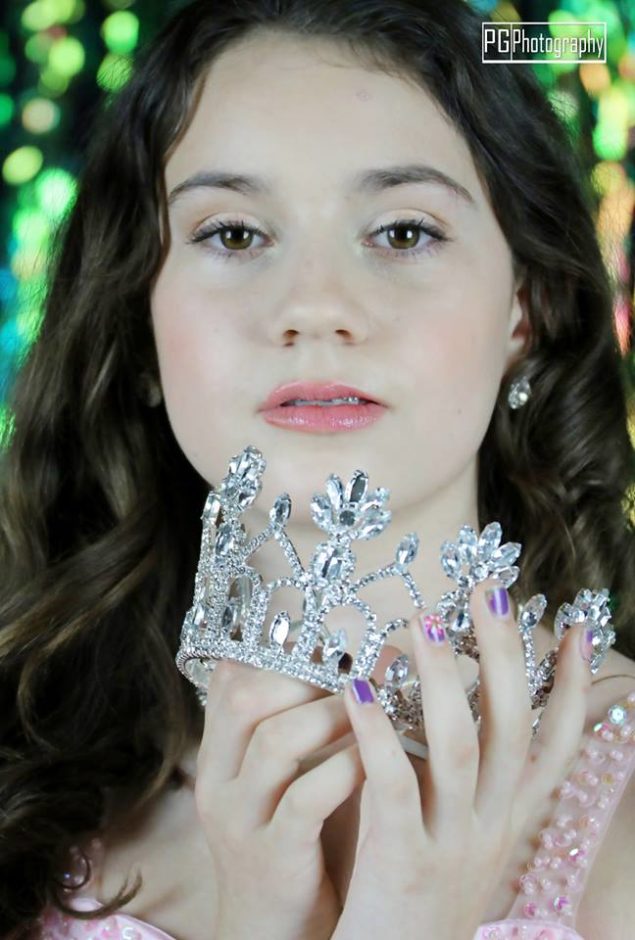 What has been your greatest contribution to Crown CARES thus far?
I think (it has been) reading to the young children in my school. It was a very new and exciting experience for me and I hope the book I read on the topic of bullying helped the children to understand bullying is bad and everyone should respect one another.
USA National Miss has been coined as a fashion-forward, national pageant organization. What is your definition of fashion? What is your take on fashion today?
My definition of fashion is being yourself. What I love about fashion is that you can embrace yourself and show who you are, with your sense of style.
Kelsey Dube is the current USA National Jr. Teen; what have you learned from her during her reign which you would like to carry on if you were to win the title you were vying for?
I actually met Kelsey and she is so nice. One thing I learned from her is too never give up. She is a very determined person and I admire that. I would like to carry on her kindness, braveness, and determination.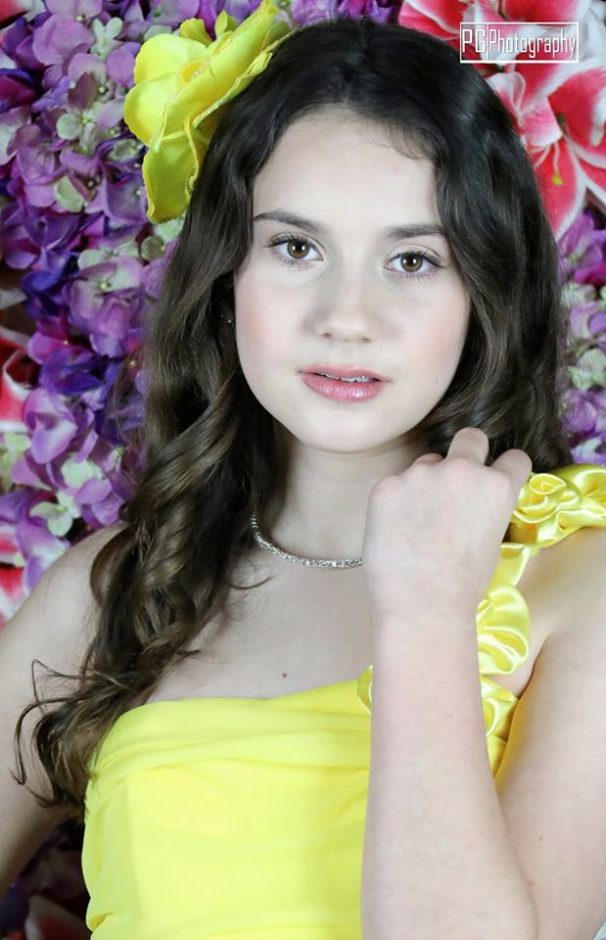 Who has been the most influential woman in your life and why?
My mom; without her, I would not be who I am. She inspires me.
How are you able to balance both your school-life, and the duties which are associated with your pageant title?
School always comes first. I try to make as much time as possible for USA National Miss, because I love it so much. It is a honor being the reigning UNM Miss Empire State Preteen 2017. Sometimes I am very busy with school, dance, music and sports; but I always try to get it all done in the best way possible and with my maximal effort at all times.
If you could travel back in time to meet one person, who would it be and why?
Martin Luther King Jr. because he showed the world to not judge people based on their skin color, religions or beliefs.
If we asked your pageant sisters to use only three words to describe you, which three do you feel they would use and why?
Kind, determined and caring. I know not to ever give up and I love and care about my family, friends and sister queens.
What has been your most memorable pageant memory so far and why?
It was definitely being crowned UNM Miss Empire State Preteen 2017! I will never forget that experience.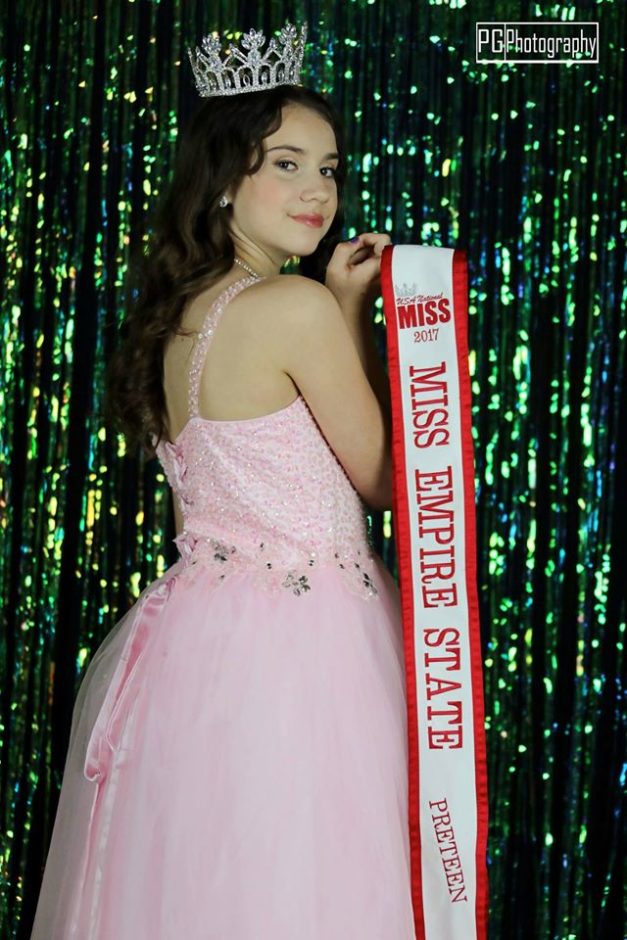 Do you know what type of job you want to have when you're older? Why do you like that job so much?
Right now, the urge to be a teacher makes me smile. I feel like It would make a great fit for me because I want to make a difference in children, for the benefit of society. I want children to understand that being educated, kind and loving is the best way to live their lives.
"Bravura" is an artistic word for "exceptional." What makes being in pageants "exceptional"?
Being in pageants is exceptional because it is giving you a once in a lifetime experience.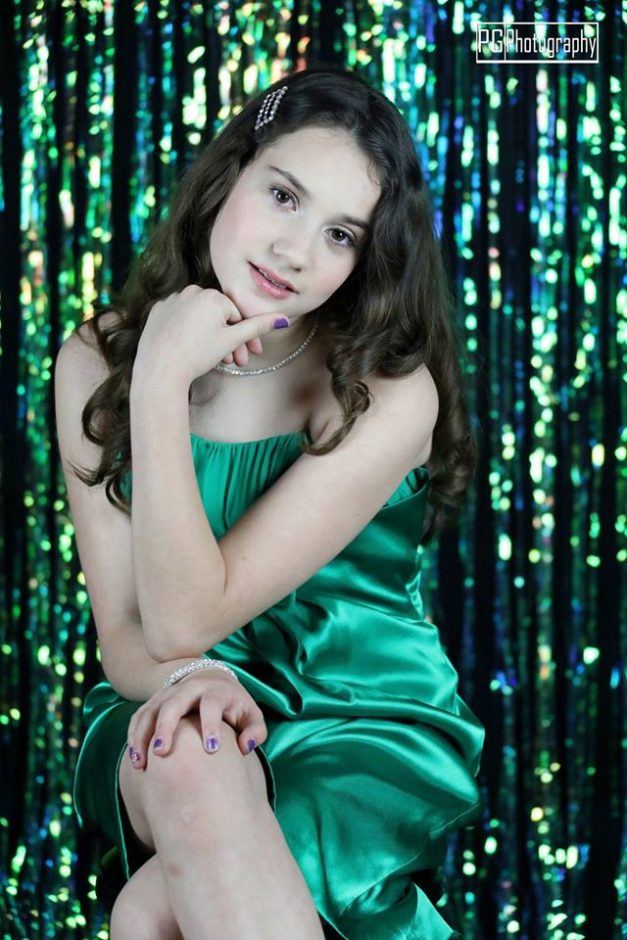 What advice would you like to give to young girls who are interested in being part of the USA National Miss pageant system?
To just go for it, and have fun. USA National Miss is one of the best pageant systems, not only for its amazing runway and beautiful fashion, but because you will have so much fun at the UNM pageant!
Where can fans follow you on social media?
Fans can follow me on Instagram and on Facebook.
Do you have any final words for the readers of Bravura Magazine and your supporters?
To just be yourself, you are beautiful!!
*** Come join the team of Bravura Magazine in Boca this July to see who wins the title of USA National Miss during Nationals! Tickets are available, so better get them now before they are sold out! In the meantime, check out pictures from Autumn's official photoshoot with P.G. Photography below: