The Road to Miss Minnesota – Corrina Marie Swiggum, Miss Great Lakes
The next contestant to be featured as part of our series, "The Road to Miss Minnesota," is Corrina Marie Swiggum, Miss Great Lakes. Continue reading to learn more about Corrina and her journey to the crown!

Please share with our readers your title & platform.
Hello! My name is Corrina Marie Swiggum and I am Miss Great Lakes. My platform is Self Defense: Awareness is Key! which teaches the importance of personal safety and self-defense.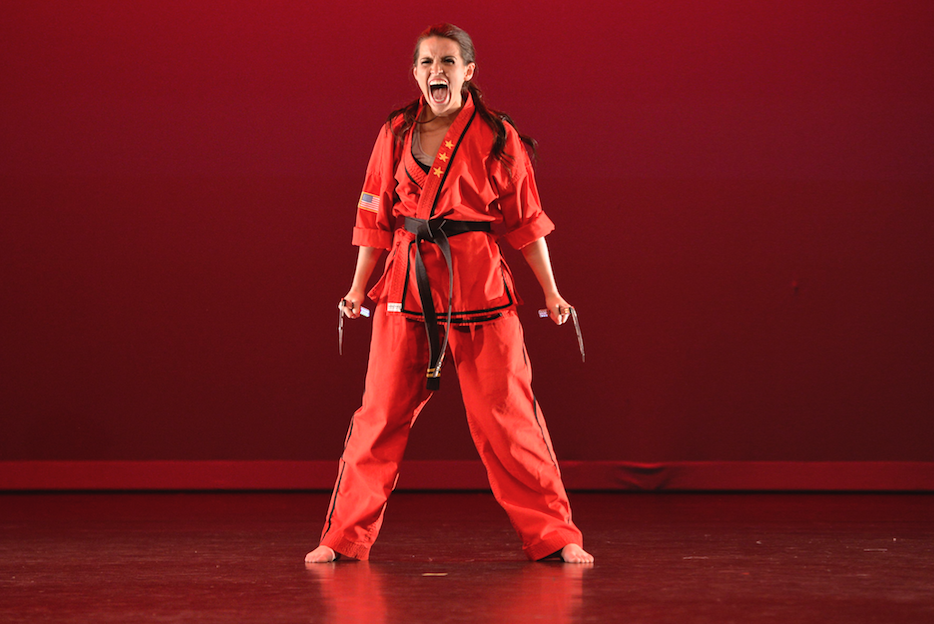 How long have you competed in pageants? How do you think you've personally grown with all your prior pageant experience?
I have been competing in pageants since 2011, so roughly 6 years! I have grown so much as a person and community member since I was introduced to the Miss America system. This system gave me a love for service work, gave me tools to be a successful student and leader, and has helped me find who I am in this giant world. In 2013, I was Miss Minnesota's Outstanding Teen and traveled the state meeting with people in different communities and teaching about the importance of personal safety and self-defense. I was able to be a part of many unique opportunities and experiences including meeting Miss America 2011, Teresa Scanlon, and Miss America's Outstanding Teen 2013, Rachel Wyatt. I was able to work with retired Minnesota FBI agents, I attended town festivals, parades, and fairs and I visited schools and groups such as girl/boy scout groups and after school programs speaking about my platform. When I was not performing my main talent of martial arts, I sing! I was able to sing the national anthem for many sporting events and opened the concert for Montgomery Gentry. That was the best year of my life!
In regards to your platform, why did you choose to go with this particular one?
I am a 2nd degree blackbelt in karate and I have been in martial arts for over 13 years gaining those years of insight on how to avoid potentially dangerous situations and ways to protect myself if necessary. When I was speaking with my older sister and her friends from college roughly 6 years ago, I realized that not everyone knows how to protect themselves nor do they realize that they can do very simple things every day to lessen their odds at being victim of assault.
How has working alongside your platform made you into a stronger person?
I live and breathe my platform and I have since I was 5 years old. From the first day of karate class, we are taught "Might for Right" which means that you use your skills for the right reasons. Karate has made me into a stronger person physically, mentally, and emotionally. It has given me confidence and respect for not only myself but for everyone around me. I believe that "Might for Right" means that not only do I need to save my physical skill for the necessary times but I must use my strengths (and weaknesses) to teach others how to protect themselves and be safer in their community. While they are learning these skills, they will also be gaining emotional, mental, and physical strength, a respect for themselves and a respect for others. My motto throughout my Miss Minnesota's Outstanding Teen year of service was "Though she is little, she is but fierce" which I hope gave people the knowledge that anyone can be strong and fierce. If I can make the world just a little better by doing and sharing what I love while also hopefully saving a life in the process- call me a very happy girl.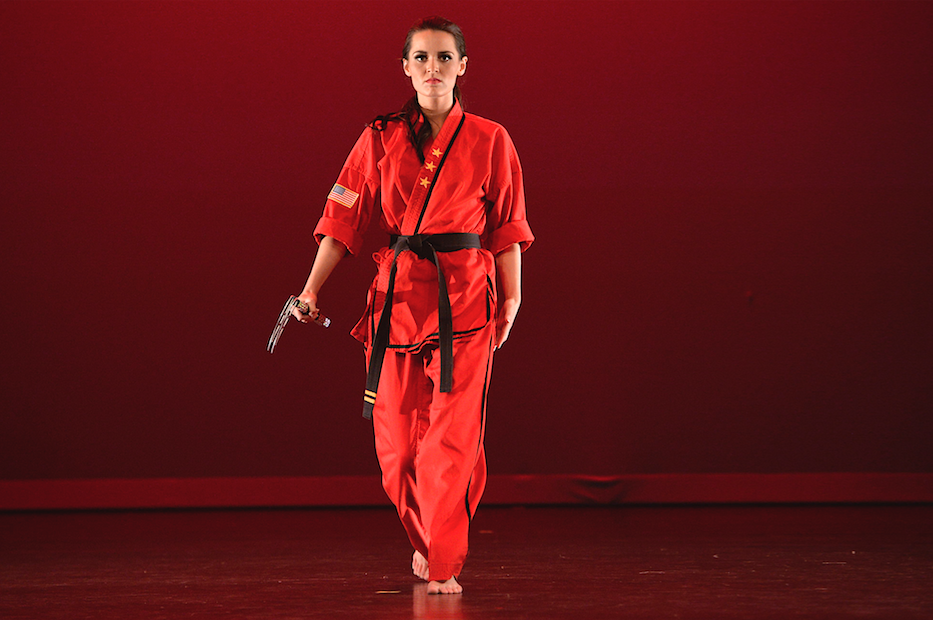 What have you learned from your current Miss Minnesota, which you hope to carry with you if you were to win the title of Miss Minnesota?
Madeleine has done such an amazing job representing Minnesota and I have learned SO much from her! The greatest thing I have learned from her came from when I watched her compete for her first pageant. I loved the way she was on stage; she was so natural and true. Just like the song she sang, you could see her "true colors" and they were bright and shining! She has continued to shine every day since then as a friend to everybody and willing to help however she can! I hope that as Miss Minnesota I can be a friend to the communities I visit and leave a lasting impression on people like Madeline has with me.
​ As a title-holder, what is one of the single-most important messages, which you think you convey to your followers?
I always try to stress the importance of being yourself! Simple as that, don't change, don't compromise, just live, have fun, but be safe! As one of my Instagram captions says "Don't ever be afraid to show who you are because at the end of the day, as long as you're happy no one else's opinion matters!"
If you were to win the title of Miss Minnesota, what is the one thing which you would strive the hardest to accomplish?
My primary goal as a titleholder and hopeful Miss Minnesota, is to visit at least 25% of school districts within Minnesota to speak on the importance of personal safety and self-defense with all age groups. There are 553 school districts in Minnesota which serves roughly 850,000 students. I would also love to be able to link up with organizations that share my same mission of keeping communities safer. When I competed for the Miss America's Outstanding Teen title in 2014, I was nominated for the Teens in Action Award which is based on platform work in the community.
Imagine you're competing for Miss America, and your roommate has never visited Minnesota; how would you describe your state to your roommate?
My Miss America's Outstanding Teen pageant roommate, Daniela Ramirez, was from Puerto Rico and we had many conversations comparing our two cultures and home towns. I described Minnesota as "Perfect" because within the 4 seasons, you can experience many different sights, animals, temperatures, activities, festivals, and many more. Think of an activity, i'll give you an idea, how about skiing/snowboarding! We have that at Buck Hill ski area, plus many more winter recreation areas. Waterskiing? Here is a hard one- would you like to ride a SpongeBob themed roller coaster inside of a mall or fly upside as a teenage mutant ninja turtle? Visit Nickelodeon Universe inside Mall of America. Each year in August, we throw the biggest party to celebrate how awesome our state is known as the Minnesota state fair but we call the "great Minnesota get together". Minnesota also has some of the best education and medical practices in the country, what more could you ask for?
Because of media, many people tend to look at pageant with a very scrutinizing opinion; For you, personally, what have been some of the biggest benefits of being a part of the Miss America Organization. And how would you share the positive nature of pageants with others who may not be familiar?
There are 3 aspects of pageantry that I would share with someone who has not discovered the importance of pageants. First, I would take them with to an event to see firsthand how title holders make a difference in their community. A picture and a few words on social media do not do justice by only showing a sliver of the hard work that goes into being a Miss America titleholder. Next, I would introduce them to all the girls I have met through this organization starting with Kathryn Kueppers, my best friend of roughly 5 years. I met her through the organization and continued to compete with her for many years. We continue to be best friends, supporting each other through pageants and daily life. I have met so many amazing women since then such as Samantha Washington. She was Miss Nebraska's OT the year I was Miss Minnesota's OT. We met at the national pageant and since then we have visited each other to catch up and support each other in the pageant world.
She was texting me throughout the Miss Great Lakes pageant waiting for updates and I am planning a trip to Miss Teen USA to watch her compete as Miss Nebraska Teen USA! If that did not prove my point enough, I will tug on some heart strings by introducing them to my 3 princesses that I now call 3 extra sisters, Korah, Amaya, and Lauren. I serve as their mentor and friend through the Northern Lights Princess program where we make connections with young community members giving them a love for service and have a TON of fun in the process! Lastly, I would tell them about the benefit that makes my mom, dad, and college savings account the happiest- the scholarships. The scholarships earned through pageants require good academics, hard work, and determination. As a teen contestant, this was a motivation to do better in school, try a little harder, study an extra hour so that I could raise more scholarship money to decrease my eventual student debt.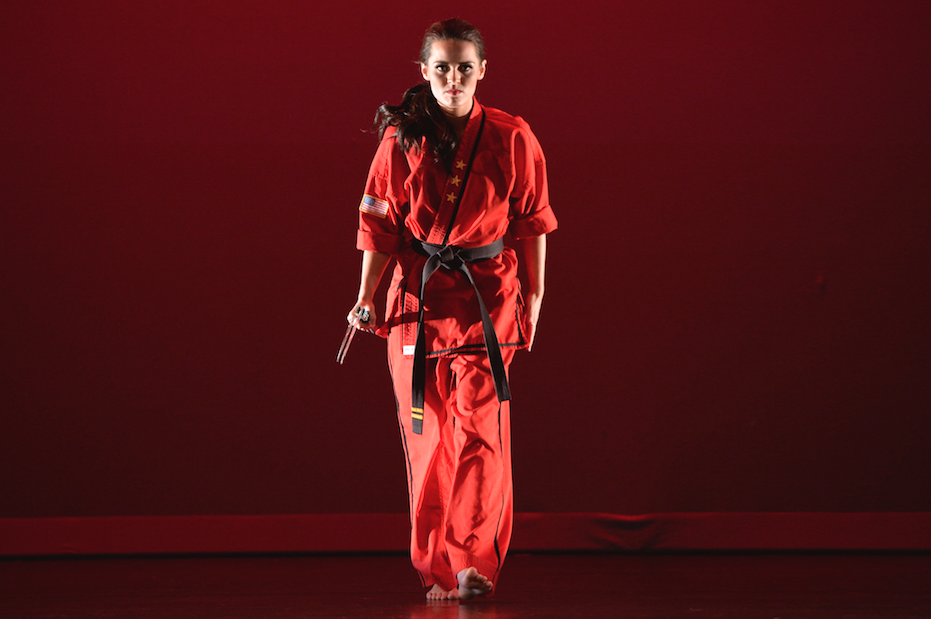 "Bravura" is an artistic word for exceptional; in your opinion, what makes you "bravura"?
What makes me exceptional is my determination. Once I set my mind to a goal, I stop at nothing to achieve  that goal and I perform to the best of my ability, giving my all in any situation. Whether it comes to my platform work, my education, my work within the karate schools, or in my relationships, (etc.), I always put my heart and soul into everything I do. I hope that my legacy as the "fierce" Miss Minnesota's Outstanding Teen continues into my year of service as Miss Minnesota and every day throughout my life.
Where can fans follow you on social media? (Please provide links so they can be embedded)
Snap- @realcorrinamn
Facebook- Miss Great Lakes 2017- Corrina Swiggum.
Instagram- c_rina_marie.
What advice do you have for those who want to take part in pageants?
Just go for it! You can thank me later. J
What words of thanks do you have for those who have helped to bring you to where you are today in the Miss Minnesota Class of 2017?
I would like to start by thanking Pam and Bailey Wachholz for motivating me to compete for my first pageant in 2011 and for supporting me every day since in every corner of my life. Secondly, I would like to thank all of the titleholders I have met (local, state, national, both former and current) for always being a support system for me and for being who you are, making the world a better place in your each special ways. Thank you to the various communities of Minnesota who welcomed me with open arms in 2013 and has continued to support me in many ways for the past 3 years within the pageant world. There are many people who I would love to thank but I will end with my family, Chelsea, Caylie, Mom, Dad, John, Chase, and my many furry family members. Thank you for being a family of warriors, together we can get through anything; I love you!
What final words do you have for the readers of Bravura Magazine?
I would like to leave the readers with some ways to keep themselves a bit safer and help lessen their odds at being victim to assault.
Use the buddy system.
Have your keys in your hand before walking out to your car. Make note of where your (red) alarm button is located on your key fob.
Keep your cellphone charged and accessible
Stay in well-lit areas.
Let friends/ family know where you are in case of emergency
Keep an eye on your drink, even take your drink with you to the bathroom.
If you are victim to assault-
Nothing is more valuable than your life.
Finally CALL 911 and seek medical help
Make as many mental notes as possible of attacker.
Fun Facts:
I have played tennis, I was a varsity cheerleader, I was a figure skater, I sing, as well as do karate and pageants.
I attend St Cloud State University where I am getting a degree in Mass Communications and eventually in Communication studies as well. I plan to work in the Public Relations field.
I have 4 jobs-
Working for Gemini Athletics as a production crew member making athletic wear, mainly jerseys.
As an associate at Taj Maxx in St Cloud.
As an instructor at Chaska National karate.
As Miss Great Lakes 2017, the best job so far!
My older sister, Chelsea, is also a 2nd degree blackbelt and has held two titles in the Miss America Organization including Miss Midwest 2013 which I later held in 2015/16. She went on to win Miss Minnesota United States 2016, which is a part of a different pageant system.
My younger sister, Caylie, is a gymnast and former princess in the Northern Lights Princess Program and was the "Miss South Central's Northern Lights Princess" for two  years, one of which she served as my own princess when I was Miss South Central's  Outstanding Teen 2012.
I have 6 animals- 2 dogs, 2 cats, a bunny, and a chinchilla.