The Road to Miss Massachusetts – Emily Thomas, Miss Cambridge
Our series, "The Road to Miss Massachusetts," continues with the next contestant, Emily Thomas, who is the current Miss Cambridge. Continue reading to learn more about Emily and her journey towards the crown!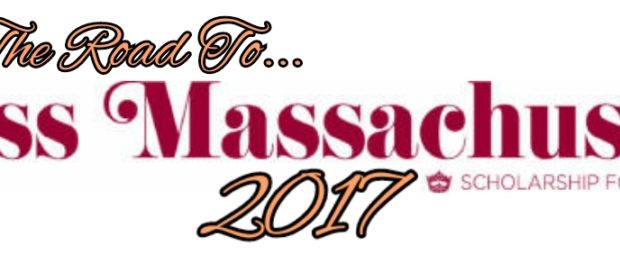 Please share with our readers your title & platform.
I am Miss Cambridge, and my platform is from STEM to STEAM: Incorporating Arts into Science Education
How long have you competed in pageants? How do you think you've personally grown with all your prior pageant experience?
I've been competing in pageants since I was a senior in high school, specifically the Miss America organization for four years. I began competing as a way to continue dancing after high school ended. I never realized how much I would grow as a result of this organization. I've become more confident in myself and my abilities for sure, and I've also been able to develop into the best version of myself. People often times think that pageant competitors are constantly striving to fit this ideal image, but the reality is that pageants allow women to better themselves how they see fit. There are so many opportunities for me to express myself onstage and through appearances. I have become stronger mentally and physically and gained valuable skills that will benefit me well beyond my pageant career.
In regards to your platform, why did you choose to go with this particular one?
My platform is one that is very closely related to my everyday life, which makes my passion and drive for it that much stronger. I think the best platforms are the ones that you live and breathe everyday. I teach high school level science, and my experience in the world of education, both as a student and a teacher, has inspired me to develop my platform. Traditionally, we see our public schools place a strong gap between the arts and the sciences. The reality is, students need to learn how to bring those two worlds together in a practical way in order to solve problems and come up with creative solutions. I am a huge science nerd with a B.S. in Biochemistry, but I'm also a dancer. The creativity and artistry skills I've developed through dance have benefitted me in the science world as well. Bridging the gap between the arts and the sciences needs to be the focus of our school systems, and I'm proud to say that I am able to work on that each day.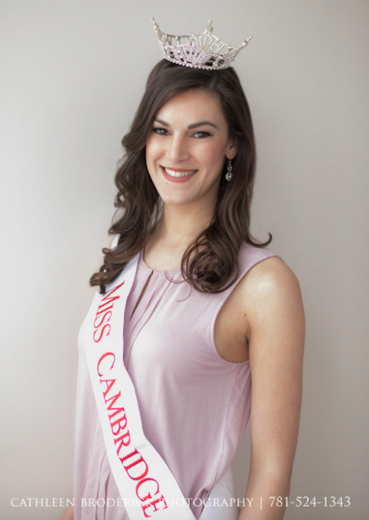 How has working alongside your platform made you into a stronger person?
Working alongside my platform has made me a stronger teacher. When I first came up with this idea, I really looked into finding out more information about STEAM and ways to bring it to life in the classroom. I've been able to bring lesson plans and activities to my own classroom as well as my appearances.
What have you learned from your current Miss Massachusetts, which you hope to carry with you if you were to win the title of Miss Massachusetts?
Alissa isn't afraid to be herself everywhere she goes. Whether I'm talkin  to her backstage before a pageant or at an appearance, I feel like I'm always talking to the true Alissa. She's funny, energetic, and insanely talented. She has represented our state so well as Miss Massachusetts.
As a title-holder, what is one of the single-most important messages, which you think you convey to your followers?
Be the best "you". The Miss America Organization is so wonderful because it gives women the opportunity to be true to who they are and share what makes them so unique. Don't lose sight of that, because it's the most important part of being a titleholder.
If you were to win the title of Miss Massachusetts, what is the one thing which you would strive the hardest to accomplish?
Having a voice to promote your personal platform is one of the best parts about the Miss America Organization, and so as Miss Massachusetts I would have so many opportunities to spread my platform and inspire our youth through STEAM.
The honest answer to this question is that I would love to able to attend a sporting event with each of the Boston teams. Truth is, I've only ever been to one Red Sox game and so I'd love the opportunity to appear at all the others especially as Miss Massachusetts!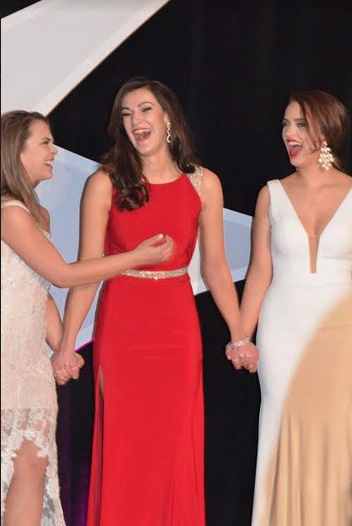 Imagine you're competing for Miss America, and your roommate has never visited Massachusetts; how would you describe your state to your roommate?
This state is extremely prideful. People are proud to be from Massachusetts and of Boston, which they should be! It's full of so much energy, it's rooted in rich history, and it's people are die-hard sports fans. Massachusetts is also a pretty smart state. We have a strong public education system and some of the best colleges and universities.
If you could place three items in a time capsule, which represent the women of today, what would they be and why?
A book (I've got lots of favorites I could pick) to represent the educated women of today.
A dumbbell to represent our strength and determination
And a watch to represent how busy women's schedules are today – we balance so much everyday and time management is key!
Because of media, many people tend to look at pageant with a very scrutinizing opinion; For you. personally, what have been some of the biggest benefits of being a part of the Miss America Organization. And how would you share the positive nature of pageants with others who may not be familiar?
There are so many positive aspects of this organization! The biggest thing has definitely been interview and public speaking skills. You don't realize how valuable those skills are, and having so many opportunities to develop them every time I compete is extremely beneficial. Overall, I make a huge effort to debunk some of the myths and stereotypes surrounding pageants. The swimsuit phase especially gets a lot of criticism, but I personally enjoy it. It motivates me to live a healthy and active lifestyle, which is exactly what it's all about. I love explaining to people what the different phases of competition are so that they can understand how much hard work and dedication goes into it.
"Bravura" is an artistic word for exceptional; in your opinion, what makes you "bravura"?
My passion. I tend to sign myself up for a lot and spread myself out pretty thin but I love everything aspect of my life. I'm passionate about everything I get myself involved in, and that allows me to manage a busy schedule with energy and enthusiasm.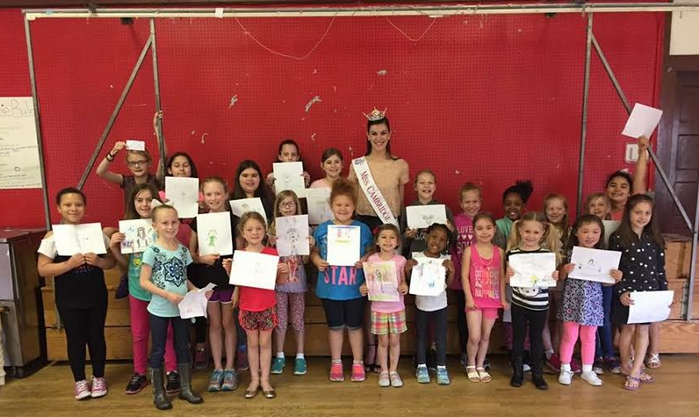 Where can fans follow you on social media?
Facebook and Instagram!
What advice do you have for those who want to take part in pageants?
Do it, do it, do it! It is such an amazing experience, whether you win or not. It took me a while to win my first local title, but I learned so much every time I competed and it paid off eventually. There's also a lot to be said about the sisterhood. I have met so many amazing women through this program who are passionate, driven individuals.
What words of thanks do you have for those who have helped to bring you to where you are today in the Miss Massachusetts Class of 2017?
Oh my goodness, there are so many people that deserve thanks, I couldn't possibly list them all out. I have had so much support it's overwhelming. I guess above all else, I want to thank them all for continually encouraging me to keep competing. I also appreciate the real advice I've been given over the years from everyone around me. I am a completely different competitor than I was when I started because I've made little tweaks here and there. I appreciate when people are honest with me because it's allowed me to get better every time.
What final words do you have for the readers of Bravura Magazine?
Thank you for featuring me and my fellow Miss Massachusetts contestants! The entire "Road to Miss America" campaign is a wonderful way to represent such a fabulous organization.