The Road to Miss Arkansas – Kenzie Williams, Miss Metro
Kenzie Williams is the next contestant featured for our series, "The Road to Miss Arkansas." Continue reading to learn more about Kenzie, her platform, and journey to the crown.


Please share with our readers your platform along with a brief description of what it is.
My platform is Food Insecurity: Hunger Oppresses People Every day (there is always H.O.P.E.). Nearly 20 percent of Arkansas' population is unsure where their next meal is coming from, that is more than 560,000  people, with about 200,000 being children.  Arkansas is ranked second in the nation of citizens who are food  insecure.  I have taken action by creating an organization H.O.P.E. (Hunger Oppresses People Every day) to  simply end hunger in Arkansas.  By holding food drives, H.O.P.E. has donated over $1,000 worth of food to  Our House, Compassion Center and Manna Food Pantry, along with raising $250.00 for Arkansas Hunger  Relief Alliance. In addition, I give of my time as a weekly volunteer at  Arkansas State University Food Pantry  and served as an Arkansas Hunger Relief Alliance Ambassador.
How long have you competed in pageants? How do you think you've personally grown with all your prior pageant experience?
I have been competing three years.  Pageantry has helped me become confident in my skin.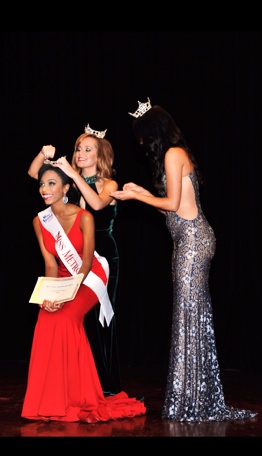 In regards to your platform, why did you choose to go with this particular one?
I remember a classmate in elementary school never had a lunch.  I would share my lunch with her. She would always say, "I forgot my lunch." Many years later I thought of her and realized her parents didn't have money for school lunch.  Just as I shared my lunch with my classmate, I want to help feed the hungry in Arkansas.
How has working alongside your platform made you into a stronger person?
Working and developing my platform into an organization has made me stronger.  I am strengthened knowing that my work is not in vain.  I am strengthened knowing that I am making a difference.  Through H.O.P.E. I have donated over $1,000 worth of food to shelters in Arkansas, held food drive in Jackson County where 21%of the population is food insecure and raised $200 for Arkansas Hunger Relief Alliance.  I am stronger each time I am can help put food on someone's table.
What have you learned from your current Miss Arkansas Savannah Skidmore, as well as our Miss America Savvy Shields, which you hope to carry with you if you were to win the title of  Miss Arkansas?
Miss Arkansas Savannah and Miss America Savvy simply reaffirmed my belief that you can be yourself and be crowned Miss Arkansas and/or Miss America.  Savannah became Miss Arkansas after Savvy was named Miss America.  This could have been a hard job; however, Savannah stepped into the role of Miss Arkansas and has represented our state with genuine kindness and grace.  She has remained true to herself.  Miss America has has made Arkansas and America so proud.  She has a genuine ease and warmth and her smell is infectious!   Each of these ladies has made me proud to be an Arkansan.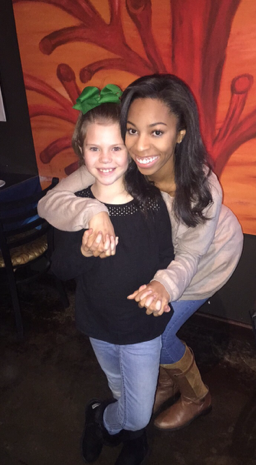 As a title-holder, what is one of the single-most important messages, which you think you convey to your followers?
Be true to yourself.
If you were to win the title of Miss Arkansas, what is the one thing which you would strive the hardest to accomplish?
I would strive to decrease hunger in the state.  My goal is to make a difference in each county of Arkansas. I will bring H.O.P.E. the counties of Benton, Mississippi, Saline and every county in between. Through the journey I want to be an inspiration to other girls.  No dream is too big if you are willing to put in the work.
Imagine you're competing for Miss America, and your roommate has never visited Arkansas; how would you describe your state to your roommate?
Every stereotype you have ever heard about Arkansas, throw it out the window.  Arkansas is a beautiful landscape filled with trees, mountains, rivers and wildlife.  The first time saw an Armadillo was in Arkansas! The people are kind and warm. In Arkansas you can dig for diamonds, visit the birthplace of President Clinton and bet on horses.  Arkansas is a place where people are friendly.  Arkansas is home.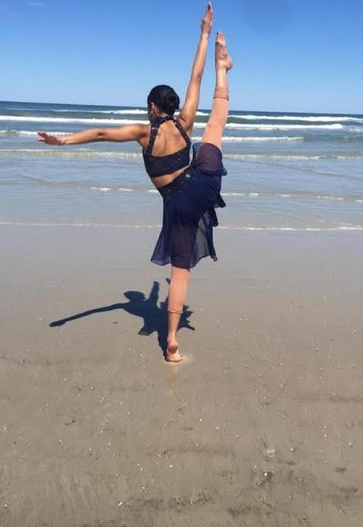 If you could place three items in a time capsule, which represent the women of today, what would they be and why?
A national newspaper such as USA Today showing the first woman being nominated, by a major political party, for the presidency of the USA.
List of Billboard Top Female Artists.
Brochure for International Women's Day.
Women are making this world a better place for all.
Because of media, many people tend to look at pageant with a very scrutinizing option; For you. personally, what have been some of the biggest benefits of being a part of the Miss America Organization. And how would you share the positive nature of pageants with others who may not be familiar?
The opportunity to earn scholarships is a huge benefit of pageants. The pageant system is a great way to improve public speaking skills and build confidence.  I have learned techniques to help me with speaking publicly and now I am comfortable speaking to a few people or a large crowd.  I feel self-assured and confident in my abilities. Additionally, the Miss America Organization gave me lifelong friends. Because of this system, I have many sisters who have brought joy and love to my life.  Had it not been for this pageant system I wouldn't have them.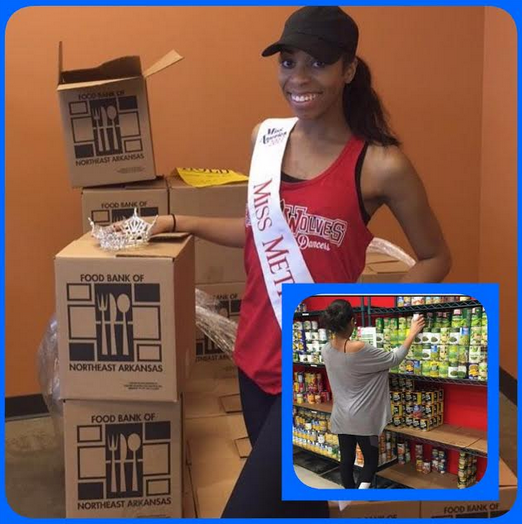 The name of this magazine is Bravura.  "Bravura" is an artistic word for exceptional; in your opinion, what makes you "bravura"?
I am exceptional because I can relate to anyone be a true friend.  I can talk to people of other cultures, religions, ethnicity's or economic status and always find common ground.
Where can fans follow you on social media?
Facebook, Instagram, and Twitter.
What advice do you have for those who want to take part in pageants?
Don't think you have to be someone you're not.  Be authentically you!
What words of thanks do you have for those who have helped to bring you to where you are today  – a member of the Miss Arkansas Class of 2017?
The phrase "It takes a village" is definitely true!  From the deepest part of my heart thank you for the unconditional love, pep talks, support and prayers.  Huge thank you to my Heavenly Father for guiding me and giving me this opportunity and over flow of blessings.
What final words, if any, do you have for the readers of Bravura Magazine?
Be true to yourself and I'll leave you with one of my favorite verses:
Micah 6:8 He has shown you, O mortal, what is good.  And what does the Lord require of you?  To act justly and to love mercy and to walk humbly[a] with your God.