The Road to Miss Arkansas – Alexis Sanders, Miss Natural State
The next contestant to be featured as part of our series, "The Road to Miss Arkansas," is Alexis Sanders. Continue reading to learn more about Alexis, her platform, and journey to the crown.

Please share with our readers your platform along with a brief description of what it is.
All Hands Down: Volunteering is my personal mission where I promote volunteerism for all ages, but especially for the youth of today. Volunteering is a positive environment that I want youth and young adults to utilize to gain new skills and confidence while helping save their communities. My partner organization is Habitat for Humanity Faulkner County Branch where we promote lives, hopes, homes, and dreams.
How long have you competed in pageants? How do you think you've personally grown with all your prior pageant experience?
I have been competing for four years, and I know that I have gained confidence in my public speaking skills as well as my overall presence on stage. Learning to relax and not let the moment pass without enjoying it is something that I am gradually grasping.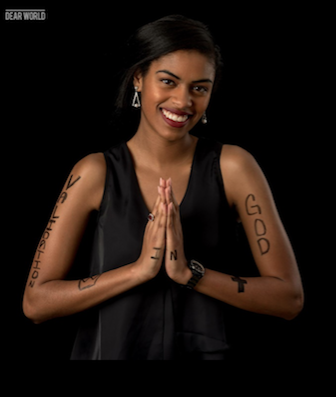 In regards to your platform, why did you choose to go with this particular one?
My mother is an educator and I always saw how elated she was to volunteer in our church to teach children. I developed a love for service watching her shine through her passion.
How has working alongside your platform made you into a stronger person?
Someone or something is always in need. Volunteerism has reminded me that the world isn't just about myself and my situations, but there are greater things that I can give my time and love towards.
What have you learned from your current Miss Arkansas Savannah Skidmore as well as our Miss America Savvy Shields, which you hope to carry with you if you were to win the title of  Miss Arkansas?
Always to be the best version of Alexis- Savannah
To find Validation in something constant- Savvy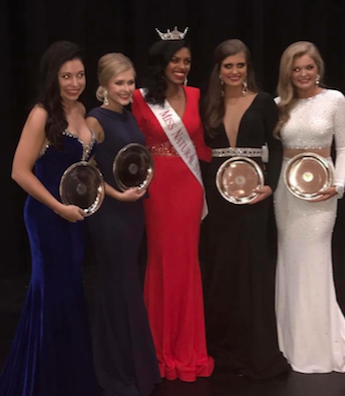 As a title-holder, what is one of the single-most important messages, which you think you convey to your followers?
Dream big and do what makes you happy! You can do whatever you put your mind to.
If you were to win the title of Miss Arkansas, what is the one thing which you would strive the hardest to accomplish?
I would strive to get every Arkansan I meet to volunteer at least once during my reign and to get all the children I meet to do a random act of kindness for someone else. Our world needs more love, and giving back to our communities is a way to start.
Imagine you're competing for Miss America, and your roommate has never visited Arkansas; how would you describe your state to your roommate?
Always be "weather ready" because you  can experience every season in one single week. This is the perfect place to live if you love to be outdoors. We have an array of mountains and rivers to enjoy. Also, we are home to watermelons, rice, honey, milk, and pecans.
If you could place three items in a time capsule, which represent the women of today, what would they be and why?
A weight- we are strong and take on many duties and are successful at them
Newspaper announcing Hillary Clinton's win as the Democratic Nominee- Breaking barriers for women and striving to be the first at things we want in life
Cut out decorated hearts- We love our families and friends no matter what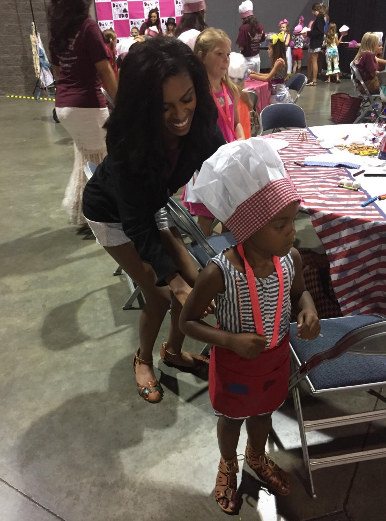 Because of media, many people tend to look at pageant with a very scrutinizing opinion; For you. personally, what have been some of the biggest benefits of being a part of the Miss America Organization. And how would you share the positive nature of pageants with others who may not be familiar?
I have been able to gain more confidence in myself most importantly. Receiving Scholarship money to further my education has been beneficial, and also having the opportunity to promote volunteerism is something that I love has been a big opportunity for me.
The name of this magazine is Bravura.  "Bravura" is an artistic word for exceptional; in your opinion, what makes you "bravura"?
My character makes me exceptional. I am dedicated, tenacious, honest, and selfless.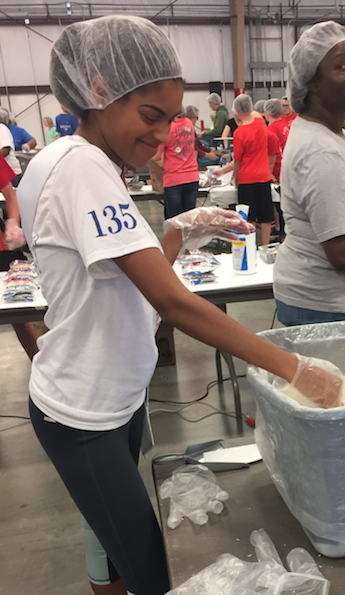 Where can fans follow you on social media?
Facebook- Alexis Sanders
What advice do you have for those who want to take part in pageants?
Don't wait, start today! They are fun and challenging, but you learn a great deal about who you are as a person.  Always remember: you make the outfit and not the outfit itself.
What words of thanks do you have for those who have helped to bring you to where you are today  – a member of the Miss Arkansas Class of 2017?
Thank you is not enough to the individuals that have donated their time, money, and efforts. Thanks for not only helping me with pageants but encouraging and motivating me to achieve in all of my endeavors.
What final words, if any, do you have for the readers of Bravura Magazine?
Everyone is an exceptional individual in his or her own way. You can experience Joy in your life when you esteem others and expect the extraordinary.