The Road to Miss Arkansas – Taryn Bewley, Miss Ouachita River
Taryn Bewley is the next contestant featured as part of our series, "The Road to Miss Arkansas." Continue reading to learn more about Taryn and her journey to the crown!


Please share with our readers your  platform along with a brief description of what it is.
My platform is Reading Matters. I emphasize improving literacy in Arkansas by encouraging reading in the home through information handouts and book donations collected through fundraisers and book drives.
How long have you competed in pageants? How do you think you've personally grown with all your prior pageant experience?
This is my third year to compete in pageants. Walking into the interview room has given me confidence and taught me to stay informed about the world around me while thinking of ramifications and solutions that follow major news stories.
In regards to your platform, why did you choose to go with this particular one?
Reading and the joy and family time that accompanied it are some of my earliest memories. I have been so blessed to have a love of reading instilled within me. Now I want to help instill that in others.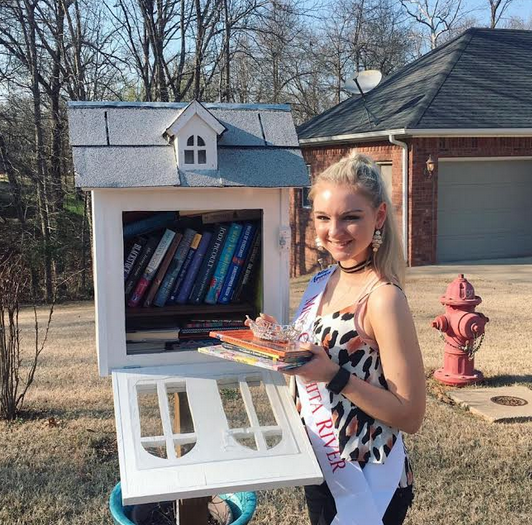 How has working alongside your platform made you into a stronger person?
I have learned how vital reading is in our society, how to interact with people of all ages, as well as how to network to help spread my message further, and the joy a book can provide for a child.
What have you learned from your current Miss Arkansas Savannah Skidmore as well as our Miss America Savvy Shields, which you hope to carry with you if you were to win the title of  Miss Arkansas?
That with this job you have been given an opportunity that should be taken advantage of in every moment. Savvy has done an amazing job representing our country and has done all her jobs well and wholeheartedly, and when Savannah took on the job of Miss Arkansas, she did so with such grace, class, and determination that has not lightened at all during her year of service.
As a title-holder, what is one of the single-most important messages, which you think you convey to your followers?
The importance of pageants themselves! Pageants often have a negative stereotype attached to them. The only way to change that stereotype is for the people most directly involved in them to prove this idea incorrect through example. It is essential that a titleholder convey how this program helps contestants become more well-rounded, diligent, and involved in their community.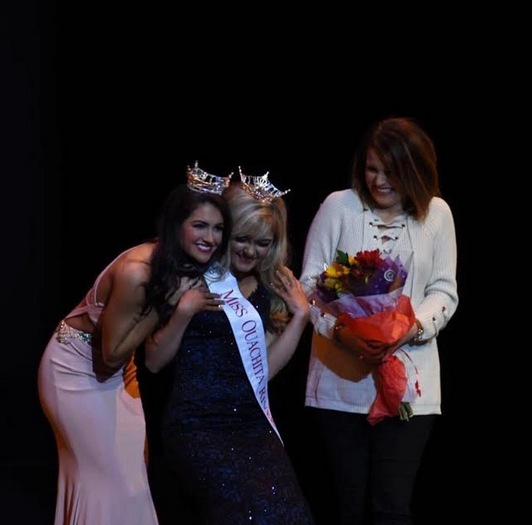 If you were to win the title of Miss Arkansas, what is the one thing which you would strive the hardest to accomplish?
Because Arkansas is such a rural state, we have a large population of children with little to no books in the home. With the title of Miss Arkansas, I would strive to make sure all children have a book in the home so that they can practice and love reading.
Imagine you're competing for Miss America, and your roommate has never visited Arkansas; how would you describe your state to your roommate?
One thing not many people realize about Arkansas is that we have a variety of lifestyles within the state. Although there are many rural areas, there are also areas that are the headquarters for major corporations in the nation like Walmart or Tyson. It goes to show how diverse the state is.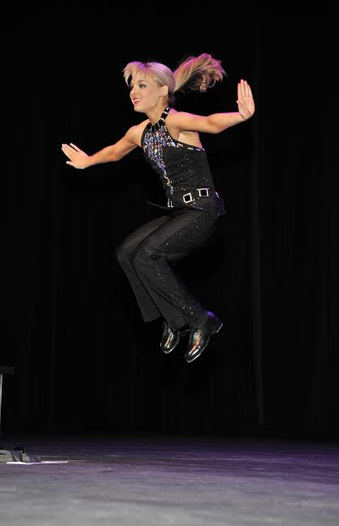 If you could place three items in a time capsule, which represent the women of today, what would they be and why?
An iPhone because we are the technology generation, a book because women represent 2/3 of those illiterate in the world, and a stethoscope to represent the emphasis this generation is putting on women in stem.
Because of media, many people tend to look at pageant with a very scrutinizing opinion; For you. personally, what have been some of the biggest benefits of being a part of the Miss America Organization. And how would you share the positive nature of pageants with others who may not be familiar?
The biggest change for me has been confidence level. It takes a lot of boldness and trust in yourself to network yourself in order to accomplish your goals with your platform. You also have to know your beliefs and be confident in them to articulate well in an interview room.
The name of this magazine is Bravura.  "Bravura" is an artistic word for exceptional; in your opinion, what makes you "bravura"?
I am exceptional because I have learned to embrace my weaknesses. By allowing myself to know my shortcomings I have learned to stop trying to be perfect in everything and instead acknowledge my shortcomings so that I can grow from them and improve upon them.
Where can fans follow you on social media?
Twitter: https://twitter.com/tarynbewley
Instagram: https://www.instagram.com/tarynbewley/.

What advice do you have for those who want to take part in pageants?
This system is all about growth, so whatever you do, do it authentically! Never feel like you have to fit into a certain mold! Competing in pageants allows you to create your own unique mold!
What words of thanks do you have for those who have helped to bring you to where you are today  – a member of the Miss Arkansas Class of 2017?
One of the first things I realized when competing in this program was that it could not run without every single volunteer giving up so much to allow us to have a great experience. Without all those that have helped shape me into I am I would not have nearly as much confidence or life experience as I do. Thank you, from the bottom of my heart for shaping me into who I am today.
What final words, if any, do you have for the readers of Bravura Magazine?
I hope all have gained insight into what this program is about! If you ever question whether or not you should participate, I highly encourage you try it!