The Road to Miss Arkansas – Jordan Duran, Miss Magnolia
Jordan Duran is the next contestant to be featured as part of our series, "The Road to Miss Arkansas." Continue reading to learn more about Jordan and her journey to the crown.


Please share with our readers your  platform along with a brief description of what it is.
I am incredibly proud to announce that my platform of Leave A Legacy. Leave a Legacy is about teaching youth how to leave their own legacy through community involvement and activity. If you can teach a child how to be happy with their life and what they are doing in it, then they will be successful and to be successful is the greatest goal one could ever accomplish. I want to inspire young adults and youth to be successful, reach their goals, and leave their legacy.
How long have you competed in pageants? How do you think you've personally grown with all your prior pageant experience?
I've been competing in pageants for about 14 years on and off, however; this is only my second year to compete in the Miss America Organization pageants. I think I've grown in my confidence, my broad-minded outward perspective, and my ability to balance the priorities in my life.
In regards to your platform, why did you choose to go with this particular one?
I chose my platform because I see firsthand the lack of activity and involvement in the community from some children and young adults. Growing up, I did everything that I possibly could just because I never wanted to feel like I wasted the day and it turns out that I fell in love with many of those activities and still enjoy them to this day. Now, kids just want to sit inside and play video games or play on their phones. This is cutting out opportunities to further develop in social skills, athletic skills, and even personal growth. It breaks my heart and I want to do what I can to change it.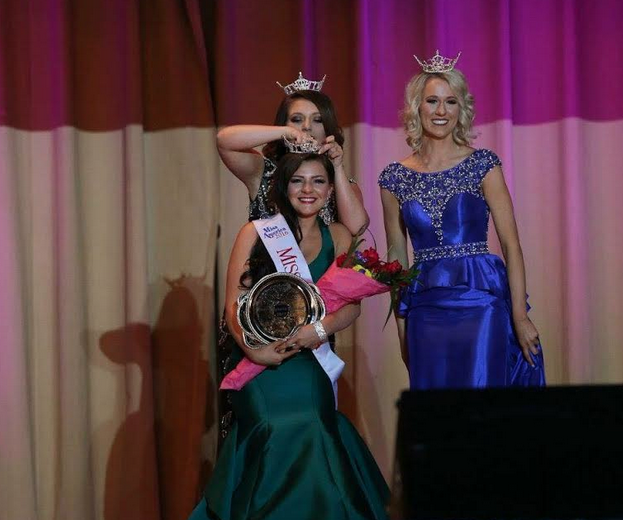 How has working alongside your platform made you into a stronger person?
When I get to speak to young children or even adults about my platform and what it represents, I get a sense of pride and accomplishment. I believe that my purpose in life is to give back and to find ways to inspire others to do the same. By choosing this as my platform and getting to encourage others to believe in what I believe in, I am accomplishing my goal and that means I am succeeding in life. And let's be honest, how can one not be strong when they are succeeding?
What have you learned from your current Miss Arkansas Savannah Skidmore as well as our Miss America Savvy Shields, which you hope to carry with you if you were to win the title of  Miss Arkansas?
I've learned so much from the two of them but if I had to choose one thing and carry into my reign as Miss Arkansas (if I won) would be to never doubt yourself. It was Savvys very first time in the Miss Arkansas pageant and she won the crown, along with a preliminary award every single night. Then she went on to compete for Miss America, again for the very first time, and she won. She never let fear or doubt stop her from pursuing her dreams and giving her all. As for Savannah, she had to step in unexpectedly and take over as Miss Arkansas after Savvy won Miss America. However, she never once let the stress or pool of emotions stop her from fulfilling her duties and slaying the game. Neither of them doubted themselves and their abilities to achieve the goals they had set in their minds.
As a title-holder, what is one of the single-most important messages, which you think you convey to your followers?
As a title-holder, I personally feel as though the most important message to convey to my followers is to be yourself.  Others are more likely to support/encourage you if you are confident in yourself and the way you carry yourself.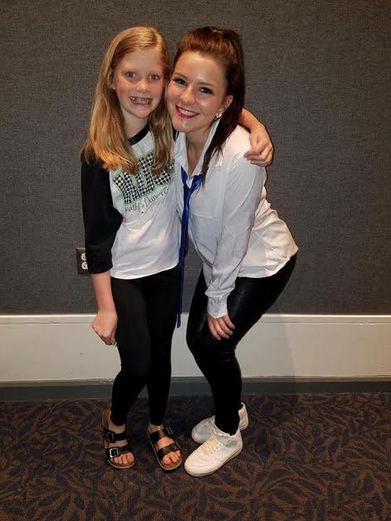 If you were to win the title of Miss Arkansas, what is the one thing which you would strive the hardest to accomplish?
If I won, I would strive to ensure that everyone knows what my purpose is and what I feel so strongly about. I would work the hardest to accomplish my main goal… leaving my legacy.
Imagine you're competing for Miss America, and your roommate has never visited Arkansas; how would you describe your state to your roommate?
Arkansas – The Natural State. I would describe my state as beautiful, confident, and home-based. From the beautiful lakes and rivers to the mountain views that leave you speechless, this state is one of a kind. Even though there isn't much to do, people continue to invest their lives here and continue to travel here just for the views and homey feel. It truthfully out shines the rest with its ability to charm so many just by its physical attractions.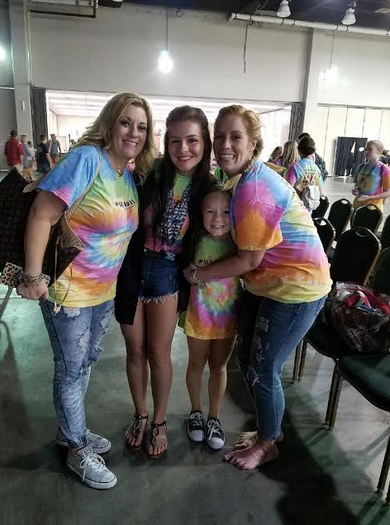 If you could place three items in a time capsule, which represent the women of today, what would they be and why?
Three things I would choose to represent the women of today would be a poster of Rosie the Riveter to symbolize their independence, a brain model to symbolize their intelligence, and a nursing bottle to symbolize their motherly aspect and care toward others.
Because of media, many people tend to look at pageant with a very scrutinizing option; For you. personally, what have been some of the biggest benefits of being a part of the Miss America Organization. And how would you share the positive nature of pageants with others who may not be familiar?
For me, being a part of the Miss America Organization has benefited me in more ways than one. As cliché as it sounds, I have honestly met so many amazing people that I can now call friends, I have been able to voice my beliefs to a variety of people through my platform, and I successfully became confident in the skin that I was given.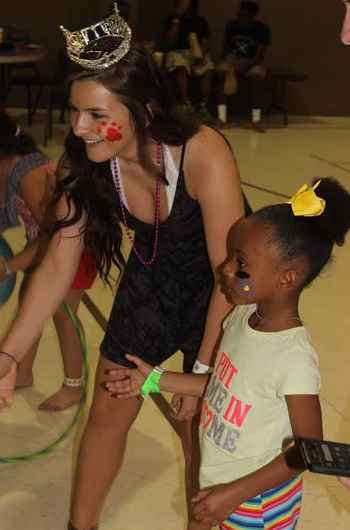 The name of this magazine is Bravura.  "Bravura" is an artistic word for exceptional; in your opinion, what makes you "bravura"?
I am made exceptional by my drive to help others. I will do just about anything for anybody and not think twice about it. I've been told several times that I care more about others than I do myself and I am just now starting to realize that is the truth.
Where can fans follow you on social media?
Fans can follow my personal life on three different social media websites: Jordan Duran on Facebook, @1013Duran on Twitter, and @jordanduran13 on Instagram. Fans can also follow my journey as Miss Magnolia on Instagram as miss_magnolia17, on Twitter as miss_magnolia17, and on Facebook as Miss Magnolia 2017.
What advice do you have for those who want to take part in pageants?
My advice to future competitors or those interested is to go for it! Do everything your heart desires and even if it doesn't turn out how you want it to, try again- don't give up, don't get discouraged, and don't ever tell yourself that you aren't good enough.
What words of thanks do you have for those who have helped to bring you to where you are today  – a member of the Miss Arkansas Class of 2017?
Even if I sat down for a whole year and did nothing but write thanks, it would still not be enough. To say thank you is an understatement. To all the ones that have helped me get to where I am now, my gratitude to you all is beyond anything you could imagine. I appreciate every little thing that has been done for me more than I can explain. I feel blessed every day to know that I have such a big army behind me supporting and encouraging me in all my endeavors.
What final words, if any, do you have for the readers of Bravura Magazine?
To you, the reader, thank you for taking the time to read this and showing interest in my life and my adventure to Miss Arkansas. I can assure you, whichever one of us takes home the crown will do a tremendous job representing this state. Enjoy the show!