The Road to Miss Arkansas – Christian Weatherley, Miss Batesville
Christian Weatherley, Miss Batesville, is the next contestant to be featured as part of our feature, "The Road to Miss Arkansas." Continue reading to learn more about Christian and her journey to the crown!


Please share with our readers your  platform along with a brief description of what it is.
S.M.I.L.E: Seeing Miracles in Life Everyday was created with hopes to motivate people into volunteering, connecting, and interacting with people with intellectual disabilities while seeing life's miracles.
How long have you competed in pageants? How do you think you've personally grown with all your prior pageant experience?
At the age of 6 I had the opportunity to be a princess in the Miss Arkansas Outstanding Teen pageant, from there I saw how truly amazing the Miss America Organization and continued my journey by competing in the Miss Arkansas Outstanding Teen pageant and now Miss Arkansas.
In regards to your platform, why did you choose to go with this particular one?
I created my platform because I wanted to make a difference in not only the lives of people with intellectual disabilities but also all those who volunteer and mentor them. Through my platform S.M.I.L.E. (Seeing Miracles in Life Everyday), I aspire to help people visualize the astonishing and exuberant miracles from some of the most beautiful individuals I have been blessed to call my friends.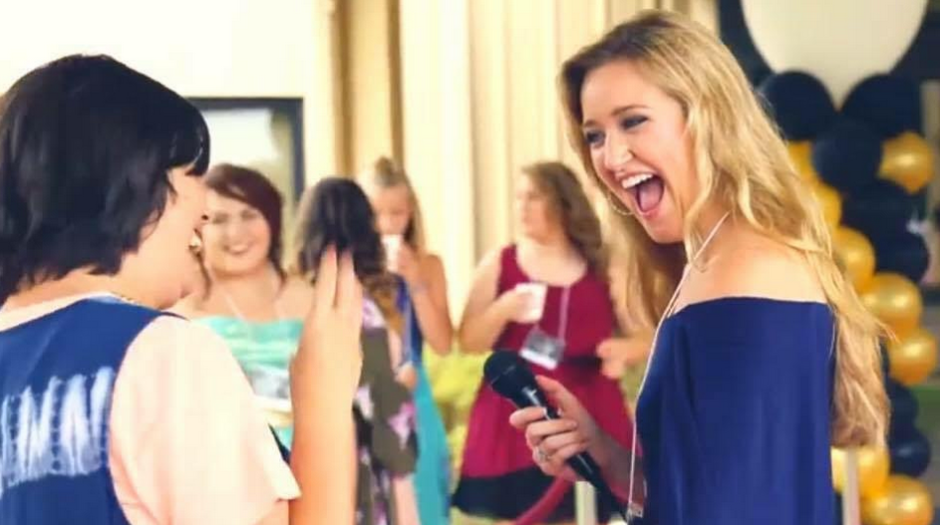 How has working alongside your platform made you into a stronger person?
My volunteering began with organizations such as: Special Olympics, Camp Aldersgate, Children's Miracle Network, Sidekicks, Spread the Word to End the Word, and Beyond Boundaries. The mission of these organizations is clearly defined to enhancing the lives of the numerous individuals affected with disabilities co-existing in our society. Because of the blessings, love, and miracles these volunteer organizations produce, I discovered my S.M.I.L.E. It is my goal to bring awareness to Seeing Miracles in Life Every day and make it a household topic.
What have you learned from your current Miss Arkansas Savannah Skidmore as well as our Miss America Savvy Shields, which you hope to carry with you if you were to win the title of  Miss Arkansas?
How many people can say that they are blessed with not only an amazing Miss Arkansas but also to have Miss America come from your home state? It has been such an amazing blessing to watch Miss America Savvy Sheilds, Miss Arkansas Savannah Skidmore, and our Miss Arkansas Outstanding Teen Emily Brewer grow and become such amazing people and representatives over the past year. They have not only exceed in their duties of being state and national title holders but also have impacted so many lives.
As a title-holder, what is one of the single-most important messages, which you think you convey to your followers?
I have always described myself as genuine or authentic and I believe those characteristics are so important not only as being a title holder but in everyday life. It is easy to become and transform into someone you think you want to be but nothing is more gratifying than knowing that in all of life's choices and opportunities that you show who you truly are.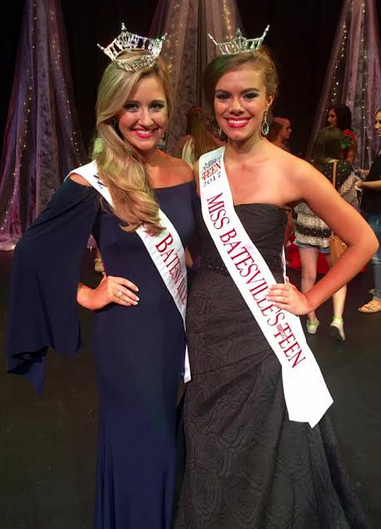 If you were to win the title of Miss Arkansas, what is the one thing which you would strive the hardest to accomplish?
As Miss Arkansas, I plan to continue working with the various organizations that assist the disabled population by speaking and campaigning as their voice. My goal is to enhance the lives of the individuals affected with a disability while enlisting others to get involved with volunteering. I will implement the awareness of making facilities more accessible for those with disabilities including public parks, ball fields, and other venues that aid in providing a S.M.I.L.E. I also plan to introduce the SO College Program to all area colleges in Arkansas. This program for college students with and without disabilities is responsible for bonding the diverse groups together through sporting events and extra-curricular activities. Arkansas has given me so much to be thankful for, and it would be my honor to serve the people who have not only inspired me, but shaped me into the individual that I am today.
Imagine you're competing for Miss America, and your roommate has never visited Arkansas; how would you describe your state to your roommate?
Arkansas is difficult to describe in just a few words, Arkansas is more of a place you must come and see its beauty, one of the reasons it is called the Natural State. The best part about Arkansas is you don't have to go to just one place to see its beauty. It is found everywhere. Through the people, the buildings, and the stories. Arkansas is surrounded and made from it.
If you could place three items in a time capsule, which represent the women of today, what would they be and why?
If I could choose three items to go into a time capsule that represent woman today I would choose a diploma, Melania Trumps inauguration dress, and a voter's registration card. These items I feel not only represent Women today but myself. The diploma represents my goal as I take on my college career with hopes of having a Master's Degree in Nursing. Melania Trumps dress represents not only our First Lady and what she has and will accomplish but also the style and class that she brings with her. Lastly the voter's registration card, it was my first year to vote this year and I have never been so excited to receive my voter's registration card and to vote for our President.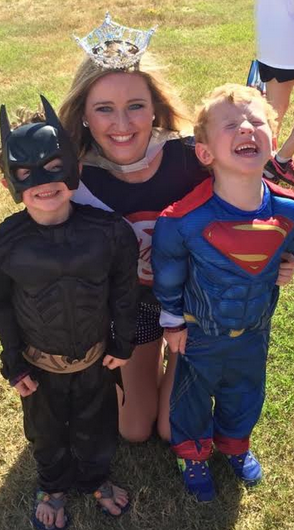 Because of media, many people tend to look at pageant with a very scrutinizing option; For you. personally, what have been some of the biggest benefits of being a part of the Miss America Organization. And how would you share the positive nature of pageants with others who may not be familiar?
The Miss America Organization is so different compared to many other organizations. At the age of 12 I began competing in the teen system and from then on I noticed a huge difference in how it made me into the young woman that I am. I have been given many skills including public speaking, interviewing, and the ability to maintain a busy schedule. One of the amazing parts of the Miss America Organization is that it is a Scholarship Program. As a current nursing student who plans to receive her master's degree one day, it's a blessing to know that I can receive scholarships by showcasing my talents and sharing my love for my platform.
The name of this magazine is Bravura.  "Bravura" is an artistic word for exceptional; in your opinion, what makes you "bravura"?
I believe I am Bravura by how I face life. I have always been kind and put other before myself. It is important to me that no matter what might be going on in my life I am still positive and encouraging to others. I define success by how well the people in my life thrive, if I can help someone and make a difference in their life, then I was successful.
Where can fans follow you on social media?
Instagram: Weathergirl_1
Facebook: Christian Weatherley
Twitter: clweatherley
Snapchat:Weathergirl_1
What advice do you have for those who want to take part in pageants?
For any girl who is considering to compete in a pageant remember to compete whole-heartedly, with optimism, and never be afraid to fail.
What words of thanks do you have for those who have helped to bring you to where you are today  – a member of the Miss Arkansas Class of 2017?
I want to say a very heart felt thank you to my wonderful parents and sisters who have been with me every step of the way. They encourage me the most, and cheerleaders and I have been so blessed to have them. I want to thank my director Mark Sparks for always being encouraging and being just a phone call away. My make-artist Stephanie Throckmorton Ross for always making me feel beautiful. My daddy and hair dresser, Ronnie Weatherley for always making sure my hair is in tip top shape. My thanks go out to all the girls who compete with me and the friendship that we have built over the years. Even when I don't leave with a crown I can always count on my Pageant Family.
What final words, if any, do you have for the readers of Bravura Magazine?
Lastly I want to say thank you to the Miss America Organization. Thank you for teaching me to win with humility, lose with grace, and do both with dignity. Only one girl gets to leave with the crown and no matter what the outcome of competition is, it is important to remember where you came from and the experiences and people you met along the way. I have been blessed with the title of Miss Batesville 2017 and it has been an honor working and making a difference in the state I love, Arkansas.