The Road to Miss Arkansas – Ashton Yarbrough, Heart of the Ozarks
Ashton Yarbrough is the next contestant to be featured as part of our series, "The Road to Miss Arkansas." Continue reading to learn more about Ashton and her journey to the crown!


Please share with our readers your  platform along with a brief description of what it is.
My platform is Passion to Action: Volunteer. It focuses on the impact volunteering makes in people's communities while educating others on the simplicity of finding ways to volunteer.
How long have you competed in pageants? How do you think you've personally grown with all your prior pageant experience?
I competed in my first pageant at 13 and have grown immensely since then. When I was Miss Heart of the Ozarks Outstanding Teen, I was too scared to move during my talent, but now I have been on stage hundreds of times and absolutely love it. This system has taught me how to create relationships with others, serve my community, find confidence in myself, and articulate my thoughts and dreams.
In regards to your platform, why did you choose to go with this particular one?
Volunteering has been a major part of my life for many years. Having seen first hand the impact volunteering can make on others and yourself, I knew that this was a message that deserved to be shared to as many people as possible. Volunteering can be done by anyone and everyone. When everyone works together and decides to serve more than just  themselves, that's when the world will start to be a better place for all.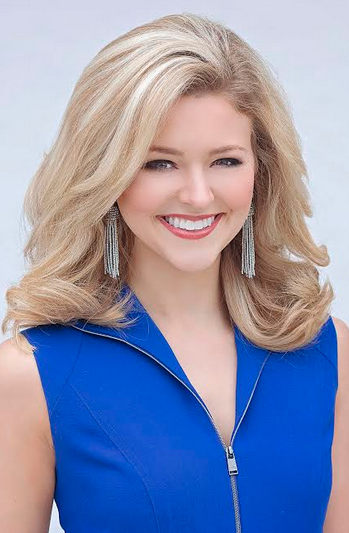 How has working alongside your platform made you into a stronger person?
Through the work I have done with my platform, I believe I have a better understanding of what is truly important in life. Volunteering has taught me to be thankful for what I have and take nothing for granted.
What have you learned from your current Miss Arkansas Savannah Skidmore as well as our Miss America Savvy Shields, which you hope to carry with you if you were to win the title of  Miss Arkansas?
The most important thing I have learned from Savvy and Savannah is the importance of staying true to yourself and not trying to be anything you aren't. It is very easy to think that if you act a certain way or try to be like someone else, then you will be able to have what they do. Inreality, no one can be you better than you so deciding to love yourself and be the truest you can be will take you far.
As a title-holder, what is one of the single-most important messages, which you think you convey to your followers?
The Miss America Organization is largest scholarship provider for women in the United States. I personally started competing in order to pay for my school, but have gotten so much more than just that. Friendship, confidence, and poise are just a few of the traits I have picked up through my years competing. I could not imagine who I would be without the love and guidance I have received from my fellow contestant and mentors in this program.
If you were to win the title of Miss Arkansas, what is the one thing which you would strive the hardest to accomplish?
As Miss Arkansas, I would strive daily to let others know that anyone could be Miss Arkansas. There is no specific type, no rules, and no reason why every single woman should feel as though she could not be Miss Arkansas. I would work to highlight service, scholarship, style, and success when speaking to others and relay the impact this organization has had in my life to everyone I encounter.
Imagine you're competing for Miss America, and your roommate has never visited Arkansas; how would you describe your state to your roommate?
True southern hospitality are the first words that come to mind when I think of Arkansas. Arkansans are known as being incredibly friendly and want to make everyone feel at home. In addition, Arkansas has some of the most beautiful scenery and sights in the nation. They don't call us the Natural State for nothing!
If you could place three items in a time capsule, which represent the women of today, what would they be and why?
My time capsule of women of today would include a Hillary Clinton for President campaign poster, a pair of levi skinny jeans, and Tina Fey's book "Bossy Pants". I believe these three objects show the strength and persistence of today's modern women. I like to think that by the time this capsule would be opened, great strides in gender equality will have been made and our time right now will be seen as a frontier for a new outlook and respect of women.
Because of media, many people tend to look at pageant with a very scrutinizing opinion; For you. personally, what have been some of the biggest benefits of being a part of the Miss America Organization. And how would you share the positive nature of pageants with others who may not be familiar?
The Miss America Organization has instilled in me a sense of continuous education and self-growth. From being involved in the program, I have learned the importance of knowing and embracing who you are without any second guesses. The best way to relay this to others is by demonstrating these characteristics in my day to day life. Actions speak so much louder than words, and I believe others take notice of how the women involved in this system are anything but ordinary.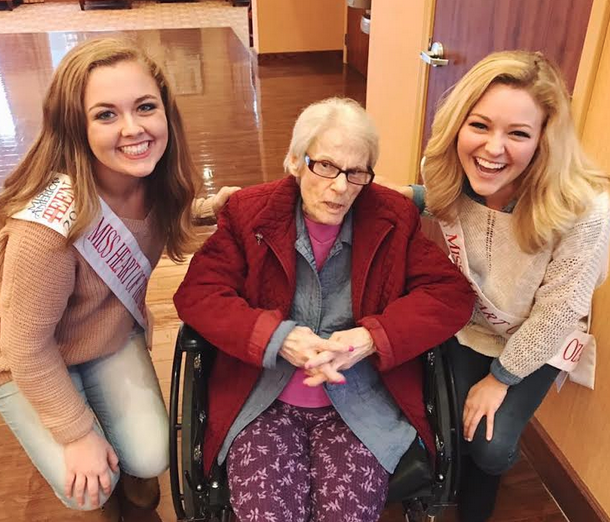 The name of this magazine is Bravura.  "Bravura" is an artistic word for exceptional; in your opinion, what makes you "bravura"?
From a young age, my mother taught me everyone has a gift and is capable of accomplishing whatever they set their mind to. I like to think my positive outlook on life and people contribute to making me "exceptional". I look forward to using this talent in my future career as an educator to instill in others the fact they, too, are exceptional.
Where can fans follow you on social media?
I mainly use Instagram to post about what's going on in my life, so please feel free to follow me at @ashton_yarbrough.
What advice do you have for those who want to take part in pageants?
The Miss America Organization is about so much more than just walking around on stage in a dress. This is a scholarship organization that has aided me in accomplishing my dream of graduating from college. Be fearless, passionate, and bold. From competing you'll grow as a person, make a ton of friends, and support your pursuit of secondary education. Go for it!
What words of thanks do you have for those who have helped to bring you to where you are today  – a member of the Miss Arkansas Class of 2017?
My first thanks absolutely goes to all of my loved ones. They continuously support me and keep me humble. Second, my best friend, Megan McAfee Miss Conway, has also been by my side since day one. Competing for Miss Arkansas is fun, but being able to partake in this opportunity with your best friend makes it so much more special.
What final words, if any, do you have for the readers of Bravura Magazine?
Readers, thank you for your support of the Miss Arkansas Organization and for choosing to be involved in your communities. Continue to root for and support our fellow sisters. Women need to support women because if we don't stand up for each other, who will? Although Miss Arkansas is a competition, life is not. It is an honor to have the opportunity to stand among these passionate women and I feel truly blessed to have this support system in my life.