The Road to Miss Minnesota – Katlyn Ziegler, Miss Heartland
We continue our series, "The Road to Miss Minnesota," with the next contestant, Katlyn Ziegler, who is the current Miss Heartland. Continue reading to learn more about Katlyn, her journey to the crown, and so much more! And here's a fun fact about Katlyn...she has previously held the title as Miss Minnesota's Outstanding Teen when she was 15 years old!!

Please share with our readers your title & platform.
My title is Miss Heartland, and my platform is "Homeless Youth: Invisible and Voiceless."
How long have you competed in pageants? How do you think you've personally grown with all your prior pageant experience?
At the age of 15, I served as Miss Minnesota's Outstanding Teen, and this will only be my second time on the Miss Minnesota stage. I am a true testimony of the growth the Miss America Organization offers young women.  What started off as a challenge to push myself out of my comfort zone as a shy youth eight years ago has transformed into the most natural journey of conquering obstacles and reaching my full potential.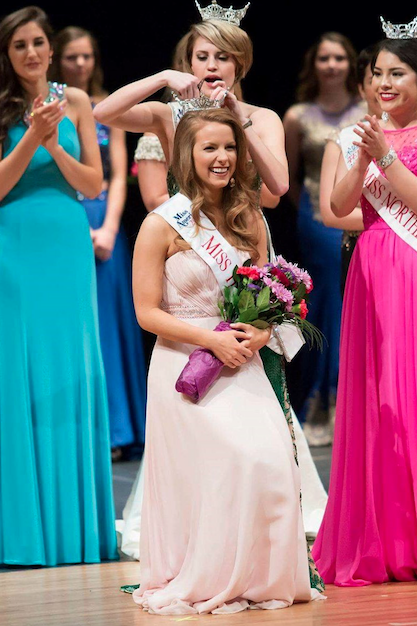 In regards to your platform, why did you choose to go with this particular one?
As a freshman in college, I sat listening to the guest speaker describe the disturbing reality of homeless teens.  My ears perked up.  My eyes opened wide.  My heart broke.  At that moment, my passion to serve homeless youth was solidified, and since then, I have become an active and educated advocate against youth homelessness.  I have made a lifelong commitment to not only educate and bring awareness to this social issue but to end it.
How has working alongside your platform made you into a stronger person?
I have not only witnessed the daily lives of homeless youth but have also realized more about myself.  I have discovered that one of my strengths is that of being significant.  In the truest sense of this word, I hope to be recognized and heard for my passion and commitment to my great state and to our homeless youth.  I want to stand out in the eyes of others not only because of the crown, sash, or title but for all that makes a titleholder a role model and figure of importance.
What have you learned from your current Miss Minnesota, which you hope to carry with you if you were to win the title of Miss Minnesota?
Madeline Van Ert has done an exceptional job of upholding the reputation and legacy of the Miss Minnesota crown.  She possesses admirable qualities such as confidence, well-roundedness, and humility.  However, her greatest attribute is her ability to inspire others.  It would be an honor to follow in her footsteps and impact others in the same way she has throughout her year.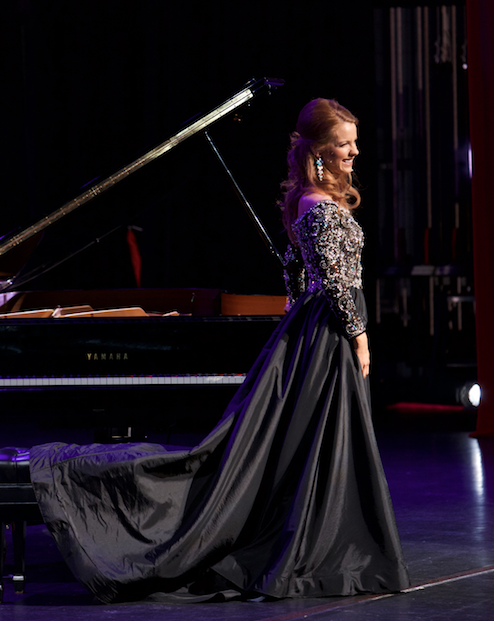 As a title-holder, what is one of the single-most important messages, which you think you convey to your followers?
My mom always tells me, "Finish what you start, and do it authentically with all your heart."  This is a message about staying true to yourself and putting your best foot forward no matter what you are achieving.  It is only then, that we will be able to create change together.
If you were to win the title of Miss Minnesota, what is the one thing which you would strive the hardest to accomplish?
Besides my platform, I will strive to bring relevance to the Miss Minnesota brand.  Many are not aware of the benefits and honor tied to the Miss Minnesota crown.  However, by being active throughout the state while advocating my platform, I will be able to grow the organization through media campaigns, securing new sponsorship's, and increasing local contestant numbers.
Imagine you're competing for Miss America, and your roommate has never visited Minnesota; how would you describe your state to your roommate?
Winters are long and cold, but summers are perfect.  We also have a distinct accent and common terminology that includes phrases such as "you betcha," "uff-da," and "dontcha know."
If you could place three items in a time capsule, which represent the women of today, what would they be and why?
A voting ballot.  I respect the democracy of the United States and the progress we have made towards equality.  I will forever exercise my right to vote as it symbolizes a century-long battle of the strength, courage, and persistence of women.
A textbook.  In a society where there are declining opportunities for workers without college degrees, the ability for a woman to receive an education is essential.  The right for women to lead our country is yet another symbol of the power of women.
A photo of Rosa Parks.  One of the most influential women of our history, the simple act of refusing to give up her seat on the bus ignited a boycott against racial segregation and named her the "first lady of the civil rights."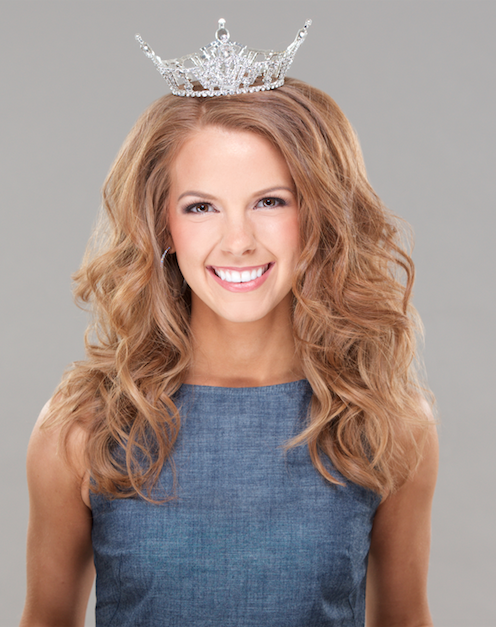 Because of media, many people tend to look at pageant with a very scrutinizing opinion; For you. personally, what have been some of the biggest benefits of being a part of the Miss America Organization. And how would you share the positive nature of pageants with others who may not be familiar?
The Miss America Organization provides a platform for young women to speak on issues they are passionate about.  For me, this is youth homelessness.  Since the onset of my mission nearly five years ago, I serve as a partner with HOPE 4 Youth, the first and only homeless youth drop-in center in my hometown.  It is here that I venture as a mentor, fund-raiser, event planner, and community advocate; honing these skills has enabled me to have an impact at this organization and in the lives of those it helps.  Ultimately, this brings HOPE 4 Youth and me one step closer to eliminating youth homelessness.  It is with my commitment to the homeless youth of Minnesota that I pledge to lead by example and share the positive nature of pageants with others.
"Bravura" is an artistic word for exceptional; in your opinion, what makes you "bravura"?
My drive and grit.  Even when the going gets tough, I have fire burning inside of me that pushes me to do more and to achieve more. I strive to always perform to the best of my ability no matter the task.
Where can fans follow you on social media?
Instagram: https://www.instagram.com/kjziegler/.
Twitter: https://twitter.com/KatlynZiegler.
Snapchat: kjziegler
What advice do you have for those who want to take part in pageants?
You can't be nervous and grateful at the same time!  This is a trick I learned while competing.  I spend my few minutes before heading on stage or into an interview praising and worshiping God for all his goodness.
What words of thanks do you have for those who have helped to bring you to where you are today in the Miss Minnesota Class of 2017?
I cannot express enough gratitude to you all.  Thank you from the bottom of my heart for your love and support as we embarked on this adventure together.  I hope to do you proud at the Miss Minnesota Competition in June.
What final words do you have for the readers of Bravura Magazine?
I am so grateful for the opportunity to provide this small snapshot of my journey to the Miss Minnesota crown.  Thank you for reading this short article about me!