The Road to Miss Utah – Jessica Craig, Miss Greater Salt Lake
The next contestant to be featured as part of our series, "The Road to Miss Utah" is Jessica Craig, the current Miss Greater Salt Lake! Continue reading to learn more about Jessica, her platform, "Direct Service, Direct Impact," and more about her journey to the crown!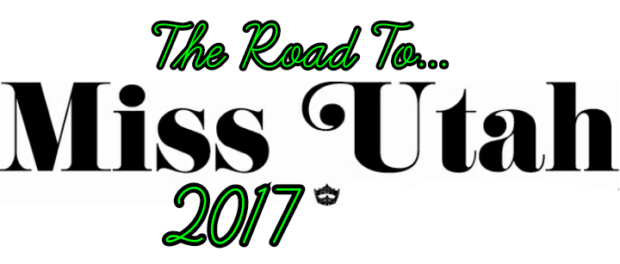 Please share with our readers your title & platform.
My title is Miss Greater Salt Lake, and my platform is Direct Service, Direct Impact: Increasing Young Adult Involvement.
How long have you competed in pageants? How do you think you've personally grown with all your prior pageant experience?
I competed in my first pageant at 15 years old, and then I began competing in the Miss America organization when I was 19, and I haven't stopped since! My perspective on my role as a titleholder has helped me to grow as a person. Initially, I wanted to be the perfect titleholder – perfect meaning that I wanted to make everyone happy. Trying to make everyone happy is the perfect recipe for personal unhappiness. I've learned throughout my pageant experience that embracing my extroverted-introvert style, and following my interpretation of what the Miss America organization means to me, is the best way to find success in this organization.; the key to being a successful role model is to love who you are and then spread that love to others.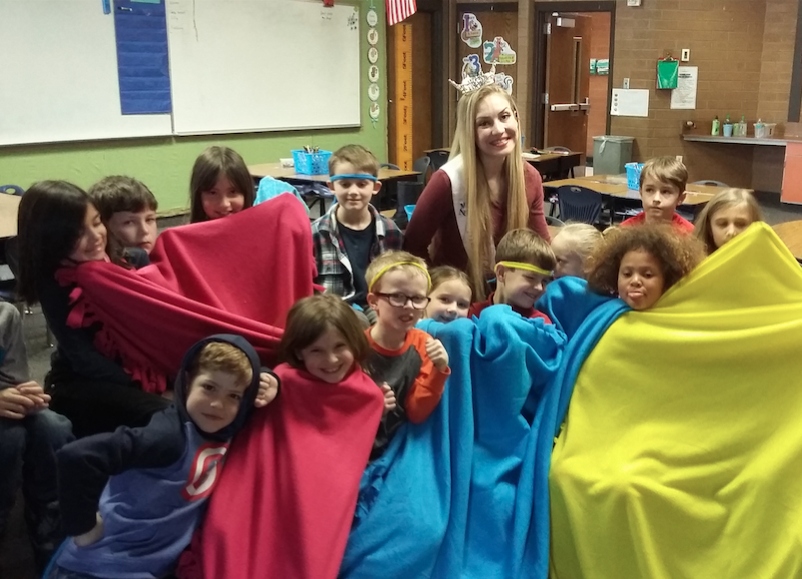 In regards to your platform, why did you choose to go with this particular one?
I've been passionate about community involvement for years, but I've come to realize that the experiences where I directly serve people, or work alongside them, are the ones that are most meaningful; whether it be visiting residents of a rest and rehabilitation center, or making crafts with children who have disabilities, those types of experiences always stay with me. I want my peers to make those interpersonal connections, and to understand the impact direct community service can have not only on those you serve, but on yourself as well. It's easy for us as college students to forget what's important when midterms, tuition costs, and meal plans get in the way, and so I want to help them form those relationships and connections that sometimes get lost along the wayside.
How has working alongside your platform made you into a stronger person?
Engaging in direct service opportunities has helped me to see other people's individual worth. One example was when I played my violin for a recovering patient named Gladys. She closed her eyes and cried as she listened to my music. I felt so much love for her, and I wanted her to know that as I played. That love and appreciation for other individuals is what keeps me going. If I can make even the smallest difference in another's life, then I can push through the obstacles that life presents me with.
What have you learned from your current Miss Utah, which you hope to carry with you if you were to win the title of Miss Utah?
Lauren is aware of others and their needs. Behind the scenes at the Miss Utah competition this past year, there was a glass bottle that broke backstage and she was the first who helped to clean it up. A true leader is someone who is willing to do the difficult jobs most people wouldn't stoop to do, and Lauren has that willingness. I want to continue to exemplify and pursue that as Miss Utah.
As a title-holder, what is one of the single-most important messages, which you think you convey to your followers?
Don't compete with others, only compete against yourself. I have to remind myself of that every single day! Sometimes, while scrolling through Instagram, I see other women's accomplishments and tell myself that I am not doing enough; I have told myself that I am not doing enough with my platform, or that I'm not working hard enough at the gym…but that's completely false! Another girl may spend her time speaking about bullying to high school students, but that doesn't invalidate my work in making blankets for cancer patients with school children. Bottom line: it's easy to compare your low-points with others' high-points, but another's success does not mitigate your own.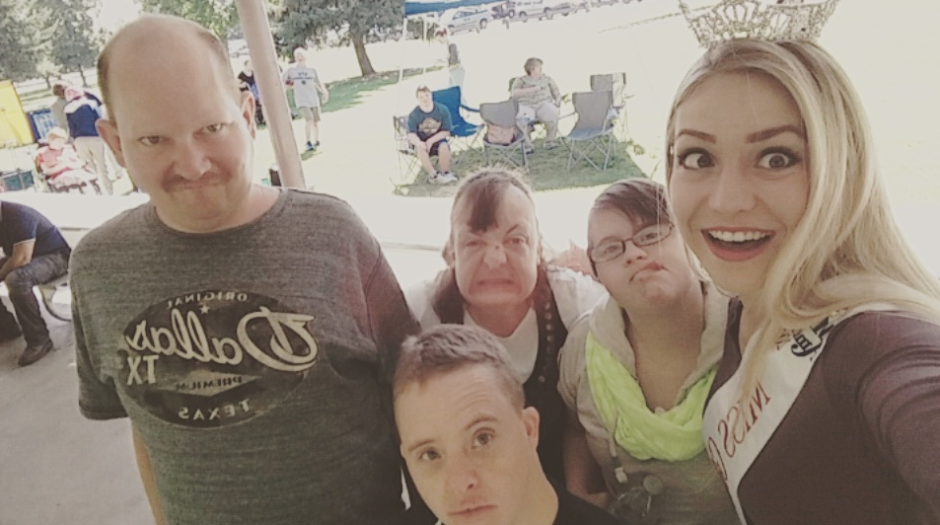 If you were to win the title of Miss Utah, what is the one thing which you would strive the hardest to accomplish?
I want to implement an official "Utah Day of Service" in the state. Utah has held several service days, but there has not yet been one that combines the efforts of all Utah-ns into one joint effort. Different charity, religious, university, city, and school organizations will band together to engage in various service projects, and we will set the example of love and unity that this nation needs now more than ever.
Imagine you're competing for Miss America, and your roommate has never visited Utah; how would you describe your state to your roommate?
The largest, all-natural jungle gym you've ever seen! From sandstone rocks and mountain trails, to the greatest snow on earth, Utah's natural beauty never disappoints.
If you could place three items in a time capsule, which represent the women of today, what would they be and why?
Shards of glass, a CD of Sia's "Unstoppable," and a pearl. The shards of glass represent the glass ceiling women are shattering. One of my role models is Gretchen Carlson. When she was being treated poorly by her colleagues, she spoke up. She has a political opinion, and she voices it. She is talented, articulate, ambitious, and a former Miss America, and, to me, she represents a woman of today that is breaking the glass ceiling.
Sia's song "Unstoppable" is what I call my "powerhouse song." When I need to feel enlivened and empowered, I play that song because it reminds me that as a strong woman, so long as I have faith in God and my potential through him, I can accomplish anything.
Finally, pearls are always unique, and they take time to form and become beautiful. Women of today are beautiful works of progress that require time and patience…but the result is always beautiful.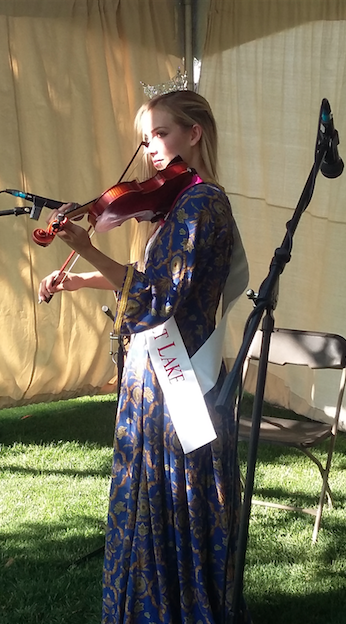 Because of media, many people tend to look at pageant with a very scrutinizing opinion; For you, personally, what have been some of the biggest benefits of being a part of the Miss America Organization. And how would you share the positive nature of pageants with others who may not be familiar?
The Miss America organization has taught me how to balance. I have learned how to balance a busy schedule, my life, my meals, and my role as a titleholder. For example, I used to eat whatever I wanted whenever I wanted, but this organization has helped me realize that it's okay to eat buffalo chicken pizza (my absolute favorite) in moderation, but a well-balanced diet of protein, fats, and carbohydrates will keep my body healthy in the long run. Similarly, taking the time to practice difficult segments in my violin piece for Miss Utah, but also making time for my economics homework, has taught me balance. Essentially, I have learned how to be the healthiest version of myself that I can possibly be, and that's the kind of woman that Miss America is. Miss America is a woman who has a healthy mental, physical, and emotional lifestyle. I want those who are unfamiliar with pageants to know that evening gowns and swimsuits make up such a small percentage of what this organization is about in comparison to who we are, and what we represent, as women.
"Bravura" is an artistic word for exceptional; in your opinion, what makes you "bravura"?
My authenticity. Growing up, I never really fit in. I was the "shy girl" complete with bangs and glasses; I was different, and acutely aware of that. As I've grown up, I have realized that feeling like an outsider has helped me to become the woman I am today. I am able to pinpoint the child who sits alone at lunch, and notice a friend who feels unloved or insignificant. I've been there, and so I know how to make those people feel loved and accepted.
Where can fans follow you on social media?
Instagram: @jessecraig29 @missgreatersaltlake.ut, Facebook: Miss Greater Salt Lake, and my Snap Chat: jessecrayzz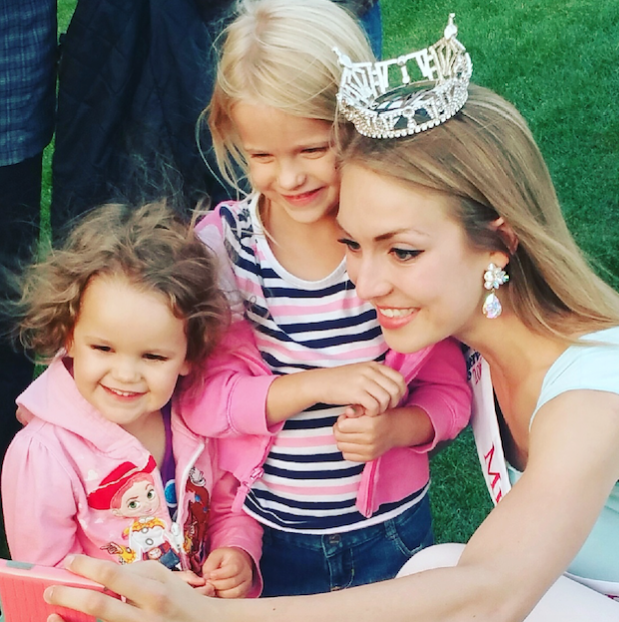 What advice do you have for those who want to take part in pageants?
Ask yourself why you are competing. I have listened to countless national, local, and state titleholders give that same advice. Whether it be to win scholarship money, spread awareness about a particular issue, challenge yourself, make new friends, etc. – know what your objective is. Goals help to maintain the focus in any pursuit.
What words of thanks do you have for those who have helped to bring you to where you are today in the Miss Utah Class of 2017?
I will never forget how it felt to walk onto the Miss Utah on the final night of competition last year, and the love that I felt from all of my supporters in the audience. All of the screams, applause, and cheers brought me to tears. I would not be the titleholder, or woman, I am today without your love and support. Thank you. Those two words cannot do justice to the gratitude I feel for you. Friendly messages on Facebook, donations to my fundraising, prayers, love, and endless hours of help with paperwork, interview prep, and walking, have shaped each of my successes.
What final words do you have for the readers of Bravura Magazine?
One of my favorite quotes is, "Confidence isn't walking into a room thinking you're better than  everyone, it's walking in and not having to compare yourself to anyone at all." Remember that you are enough, and your quirks, differences, mistakes, and successes comprise the kaleidoscope that is you.