The Road to Miss Utah – Alyse Horton, Miss Murray
Alyse Horton is the next contestant to be featured as part of our series, "The Road to Miss Utah." Continue reading to learn more about Alyse and her journey to the crown!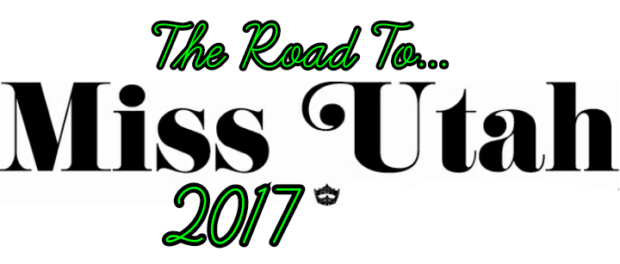 Please share with our readers your title & platform.
I am Miss Murray and my platform is "Use Only as Directed: Prescription Drug Abuse Prevention."
How long have you competed in pageants? How do you think you've personally grown with all your prior pageant experience?
The local title of Miss Murray was the first pageant I ever competed in. I never expected to participate in a pageant but when the opportunity presented itself I decided to give it a try. While I haven't been in the  pageant world for very long (only eight months), I already feel that I have gained so many important skills from the experience such as public speaking, event planning, fundraising, and networking. I am continuously surprised by what I can accomplish as a titleholder and the special opportunities I am provided.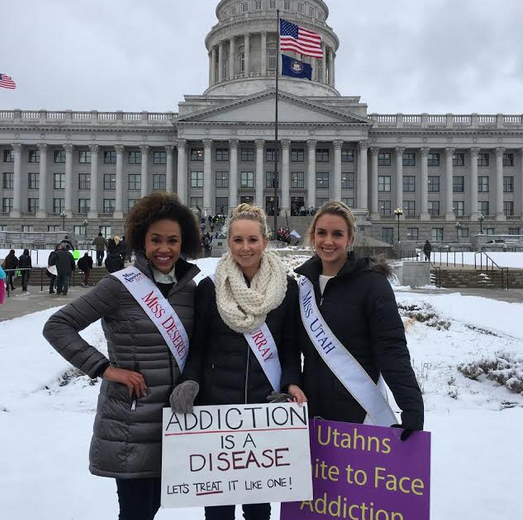 In regards to your platform, why did you choose to go with this particular one?
When I was in Jr. High School one of my best friends overdosed on her sister's prescription pain killers and almost died and in High School and College I watched as prescription painkillers were shared and abused on a regular basis. Opioid abuse is an epidemic that is sweeping our nation and the state of Utah has one of the worst rates of overdoses and deaths. There is very little prevention education on this issue, yet it is killing hundreds of Utah teens and young adults every single year. As Miss Murray, I hope to provide that education, initiate that conversation and share my story.
How has working alongside your platform made you into a stronger person?
Like I mentioned earlier, there are so many things I have accomplished as Miss Murray that I never thought possible. These accomplishments have helped me realize that I have so much to offer and that through hard work and perseverance I can do anything I set my mind to. The opportunities I have been given have helped me gain confidence and poise in so many different areas of my life.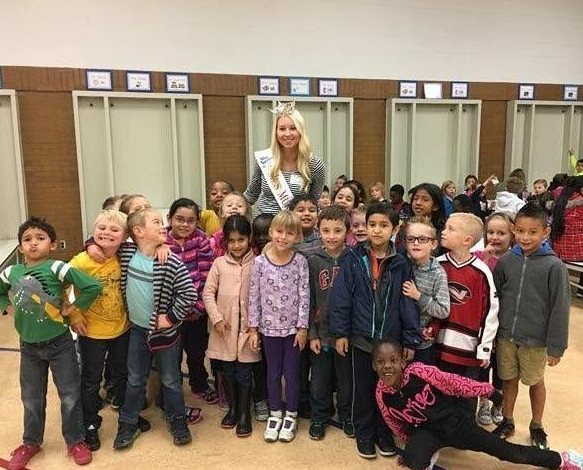 What have you learned from your current Miss Utah, which you hope to carry with you if you were to win the title of Miss Utah?
Lauren is a very eloquent speaker and a strong leader to all her local titleholders. She encourages all of us to be our best selves and encourages us to support each other through service. She is a great example of loyalty and dedication to her platform and the Miss America Organization. If crowned Miss Utah I hope to be able to continue her legacy of leadership, loyalty and service.
As a title-holder, what is one of the single-most important messages, which you think you convey to your followers?
Participating in a pageant is something I never thought I could do. As Miss Utah, I would want to encourage people to get out of their comfort zone and try something new. Doing things that scare us is the best way to grow and find out what we are made of.
If you were to win the title of Miss Utah, what is the one thing which you would strive the hardest to accomplish?
My platform is extremely important to me. As Miss Utah, I would want to continue working with my partners and sponsors including Intermountain Healthcare, Select Health and the Utah Department of Health to provide prevention education to as many Utahn's that I can.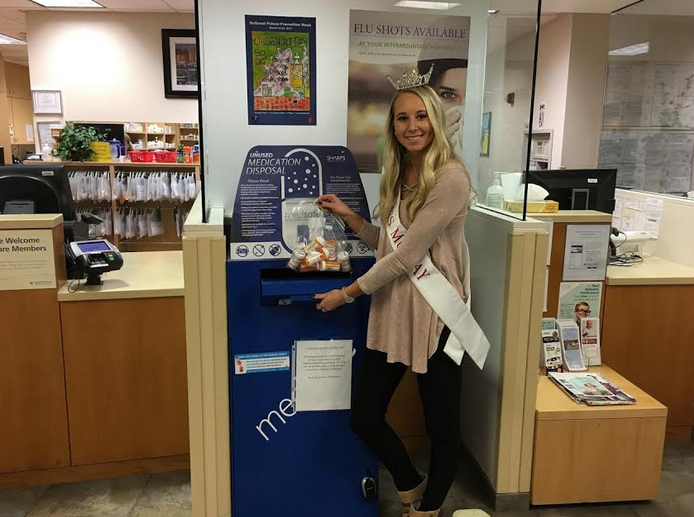 Imagine you're competing for Miss America, and your roommate has never visited Utah; how would you describe your state to your roommate?
Utah is a very outdoorsy and active place to live. During the winter, Utah is known for having the best snow on earth where hundreds and thousands of locals and tourists flock to our ski resorts which are just 15 minutes from Salt Lake City. During the summer the mountains in the northern parts of the state are filled with hikers, bikers, backpackers, rock climbers, hunters and campers. In the southern part of the state we are home to Zion National Park where you can enjoy the beautiful red rocks, towering red cliffs and gorgeous desert landscapes. Utah truly has the best of both worlds when it comes to the great outdoors.
If you could place three items in a time capsule, which represent the women of today, what would they be and why?
I would include the book Lean In by Sheryl Sandberg which discusses the struggles that women face in their young adult lives when they have to make decisions about working, marriage, and their futures. I would also include a video of Emma Watson speaking to the UN about feminism and what that word means to her. Finally, I would include pictures of everyday women who are beautiful regardless of what the world says and who spend every day serving the people they love.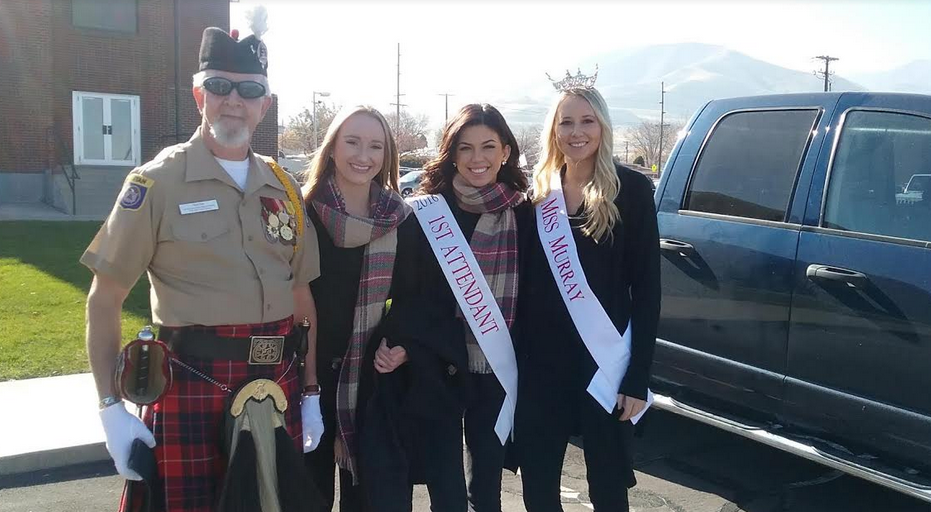 Because of media, many people tend to look at pageant with a very scrutinizing opinion; For you, personally, what have been some of the biggest benefits of being a part of the Miss America Organization. And how would you share the positive nature of pageants with others who may not be familiar?
The Miss America Organization is all about service! The biggest thing I have gained from my pageant experience is civic engagement and service to my community. As fun as it is to be a titleholder and wear the crown, your year of service has very little to do with you. It's all about the people you are serving and the organization you are representing.
"Bravura" is an artistic word for exceptional; in your opinion, what makes you "bravura"?
I am constantly looking to improve myself and become a kinder and more patient person. I believe anyone who is seeking to be a better person than they were the day before is Bravura!
Where can fans follow you on social media?
Facebook – Instagram.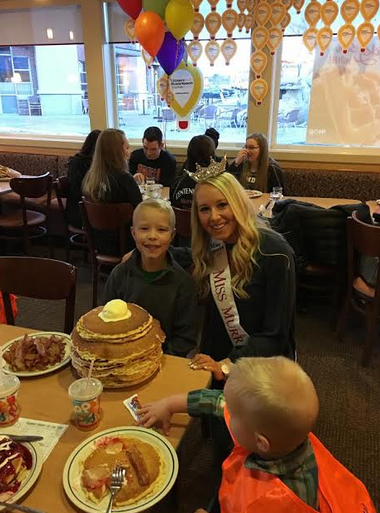 What advice do you have for those who want to take part in pageants?
Go for it! You have nothing to lose and everything to gain!
What words of thanks do you have for those who have helped to bring you to where you are today in the Miss Utah Class of 2017?
I would not be the person I am today without my support system. My family is amazing and I am so lucky to have them! My friends are so supportive of my dreams and aspirations and we encourage each other to be good people and work for good causes! My friends, family and mentors are everything to me!
What final words do you have for the readers of Bravura Magazine?
There is so much hate and contention in our world today and these conflicts only continue to grow. I would encourage readers to become more civically involved in causes they believe in big or small. We need more good in the world and more people fighting for what is right.