The Road to Miss Utah – Alexsys Campbell, Miss Deseret
The next contestant to be featured as part of our series, "The Road to Miss Utah," is Alexsys Campbell, the current Miss Deseret. Continue reading to learn more about Alexsys, her journey to the crown, and so much more!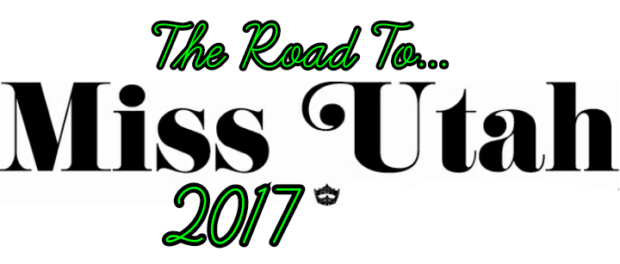 Please share with our readers your title & platform.
My name is Alexsys Campbell, and I am the current Miss Deseret 2017. My platform is "Don't Lessen the Expression: Keeping Arts in Education".
How long have you competed in pageants? How do you think you've personally grown with all your prior pageant experience?
I have been competing in pageants since I was ten years old, so coming up on ten years now. I used to be very shy and I had a really hard time talking to people, so pageants have definitely taught me to speak better and be more confident in myself and others.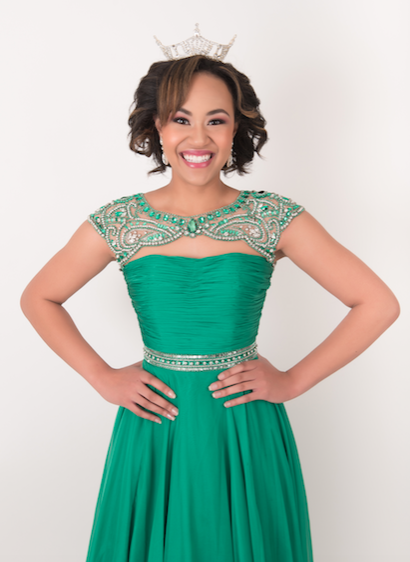 In regards to your platform, why did you choose to go with this particular one?
Arts has always been a part of my life. Unfortunately, it's one of the first programs to be cut when a school has a lack of funding. From scholarships to finding my career path to finding a place where I belong, I cannot imagine how drastically altered my life would be without arts in my education, and I would hate for any other children to find out due to lack of accessibility.

How has working alongside your platform made you into a stronger person?
I have had so many opportunities to advocate for what I'm passionate about and listen to other people. I have grown more educated and more aware and most importantly I have grown more empathetic. I have a love of service not only for working with my platform but working to make the world a better place.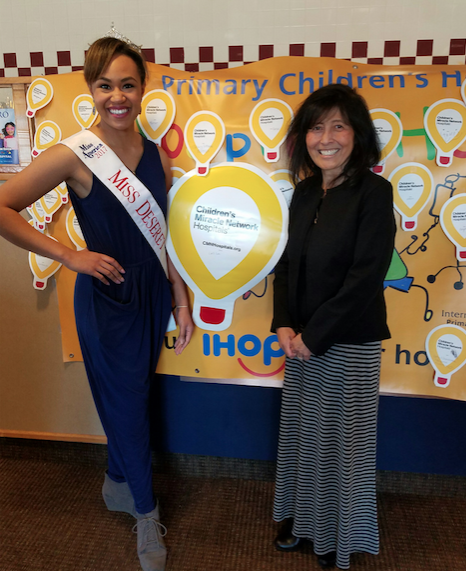 What have you learned from your current Miss Utah, which you hope to carry with you if you were to win the title of Miss Utah?
Our current Miss Utah is Lauren Wilson, and I cannot tell you how much I adore her. She's the absolute epitome of what a titleholder should be. I'd love to help pass on the legacy of Miss Utah that she has helped shape this year, one of the biggest lessons being that your title is way more than just a title. It's a job, and every single day you put on your sash and crown you're representing so much more than yourself. I know who Lauren is, what she stands for, and I'm proud to know her and have her represent me.
​ As a title-holder, what is one of the single-most important messages, which you think you convey to your followers?
Be passionate. I try my best to convey passion through my favorite quote by Les Brown; "Shoot for the moon. Even if you miss, you'll land among the stars." I dream big. Going for the title of Miss Utah and ultimately Miss America is a very big dream, but I would never shoot for anything less. I might fall flat, but I'm not afraid of failure. The only thing I'm scared of is looking back and wishing that I would have done more, which is why I always give my very best.
If you were to win the title of Miss Utah, what is the one thing which you would strive the hardest to accomplish?
I would try my hardest to help teach unconditional love. I have unconditional love for the Miss America Organization –  those who are in it and what this organization has achieved – so I would do everything in my power to represent those whom I love unconditionally, as well as serve this state and represent Miss Utah and Miss America with all the love and passion and joy I have to offer.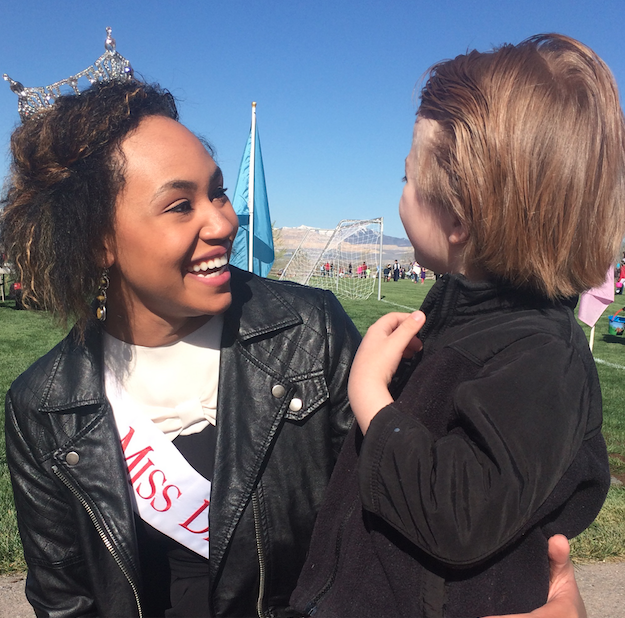 Imagine you're competing for Miss America, and your roommate has never visited Utah; how would you describe your state to your roommate?
I would describe Utah as multifaceted. From great shopping complexes to art-inspiring nature and landscapes, there's a little bit of something for everyone here in Utah. The Utah state motto is "Industry", so it makes sense that we have pretty much every industry thriving here!
If you could place three items in a time capsule, which represent the women of today, what would they be and why?
I would place a pair of high heels, because we're always putting our best foot forward. Second item would be diamonds, because we shine and we're not going to break easily. Third would be a Batman cape, partially because he is the best super hero and partially because women today are super heroes in their own respective wonderful ways.
Because of media, many people tend to look at pageant with a very scrutinizing opinion; For you, personally, what have been some of the biggest benefits of being a part of the Miss America Organization. And how would you share the positive nature of pageants with others who may not be familiar?
It's hard to pick just one! I am definitely more organized, more driven, and more focused. I have met so many amazing people in my life that I get to call my friends merely because I'm in this organization. I get to make a difference with the backing of the Miss America Organization because of how much service we do and how involved we are in our community. I would not be the same person I am without Miss America. Because this organization is such a big part of my life, I believe I share the positive effects of pageants just by sharing my life with others and being a positive role model.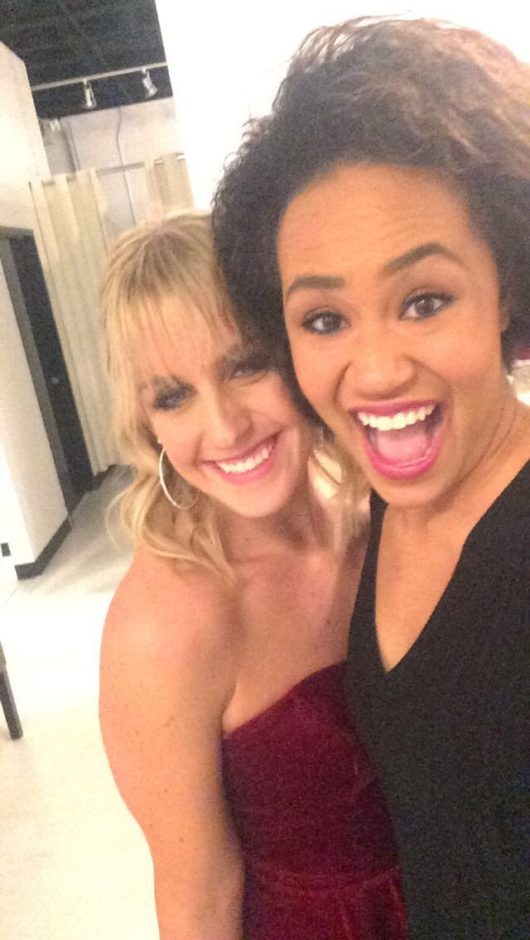 "Bravura" is an artistic word for exceptional; in your opinion, what makes you "bravura"?
I always try my best to go above and beyond. I take the world by storm with a smile on my face ready to accomplish what I've set my mind on. No regrets.
Where can fans follow you on social media?
They can follow me on Instagram: @sista_twista and @missdeseretut and my Facebook page Miss Deseret.
What advice do you have for those who want to take part in pageants?
Go for it! Do your research and figure out what pageant organization best fits what you want to do and go in with an open mind. I chose the Cinderella program starting out and went on to the Miss America's Outstanding Teen and Miss America Organizations because I love how service and success oriented it is, all the while being a scholarship pageant. Have an open mind, realize it's not all about the crown, and have fun.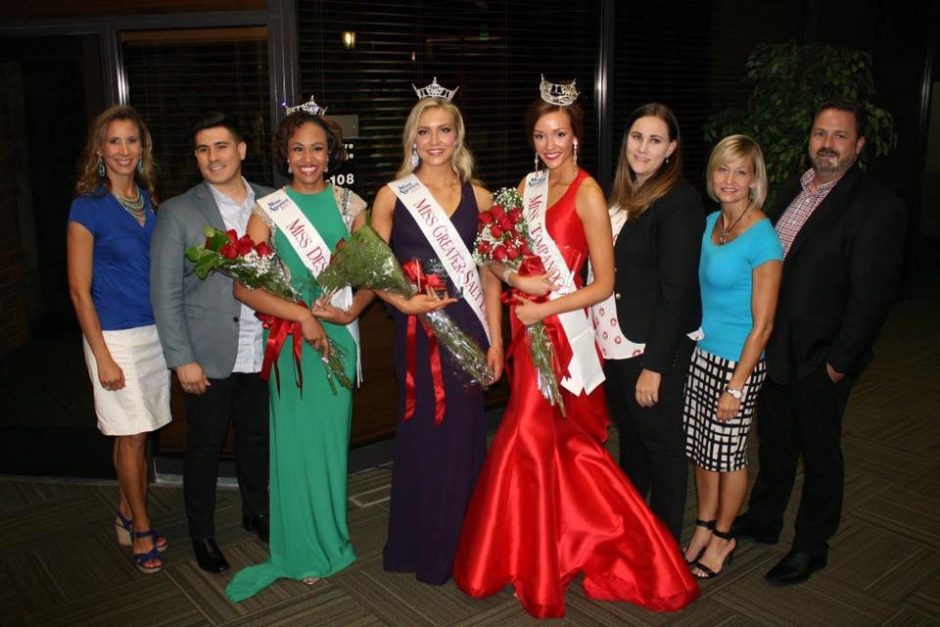 What words of thanks do you have for those who have helped to bring you to where you are today in the Miss Utah Class of 2017?
Holy cow. What is there to say? I cannot tell you how much I love and appreciate all of you. Thank you to my parents, my family and friends, and everyone I've met along my journey. I am forever grateful and I know you  are part of who I represent in my everyday life and I hope I make you all proud.
What final words do you have for the readers of Bravura Magazine?
Thank you for reading! You can do amazing things. Success is subjective. I believe in you. If you ever see me on the street, come say hi! I'd love to chat more!