The Road to Miss Utah – Meganne Ferrel, Miss South Jordan
The next contestant to be featured as part of our series, "The Road to Miss Utah," is Meganne Ferrel, the reigning Miss South Jordan. Continue reading to learn more about Meganne, her journey to the crown and more!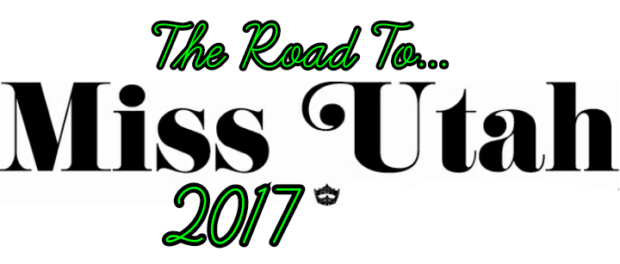 Please share with our readers your title & platform.
Hello! My name is Meganne Ferrel, Miss South Jordan.  My platform is "Encouraging Girls in STEM"
How long have you competed in pageants? How do you think you've personally grown with all your prior pageant experience?
I was 1st attendant in my local pageant, Miss South Jordan in 2013, became Miss South Jordan in 2016, and this will be my first time competing in Miss Utah.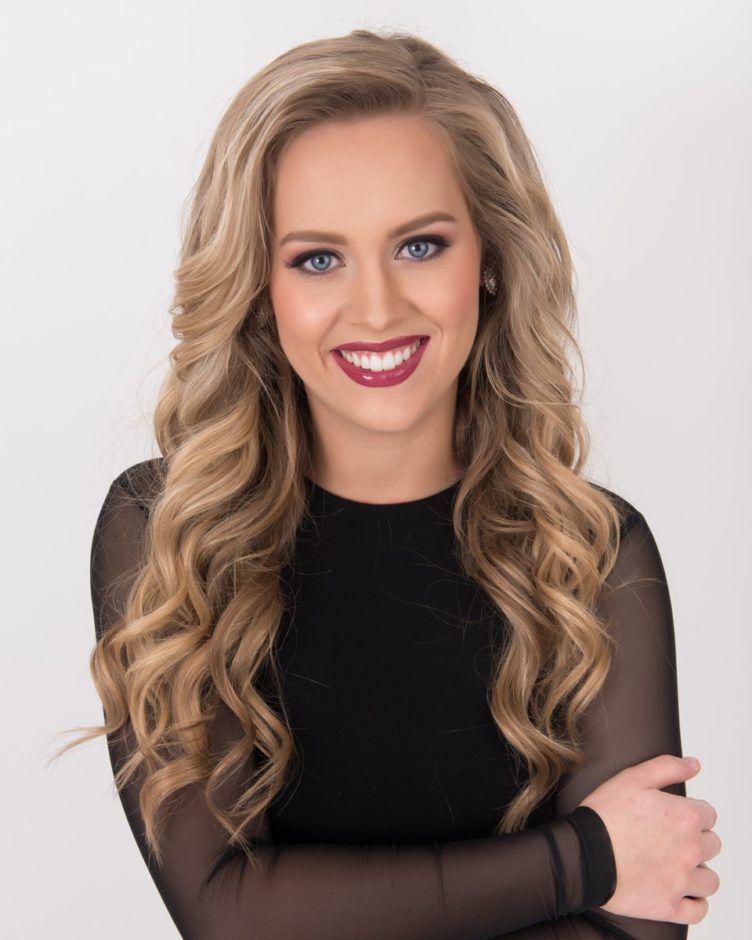 In regards to your platform, why did you choose to go with this particular one?
I am passionate about this platform because of my personal experience in this area.  Research shows that more than 80% of girls are interested in STEM, but more than half of that number are discouraged from pursuing a STEM field.  Additionally, a girl's self-esteem peaks at the young age of nine before taking a nose dive to where they begin to believe among other things, that they are not smart enough or capable of doing math and science. I have found this to be true in my own life.  As a microbiology
major, with chemistry and Spanish minors at Brigham Young University (BYU),  I am one of only a few girls in my science classes, and the number has decreased further as I have taken classes to prepare for the MCAT and apply to medical school.  Girls need to have experiences which show them they truly are smart and capable, and that there are many fun and exciting opportunities in STEM.  By encouraging girls and young women in this field, they benefit from a wide range of opportunities, and society as a whole benefits because of the contributions that will be made by future generations of scientists and engineers.
How has working alongside your platform made you into a stronger person?
My platform has strengthened me as I have been able to encourage others. At times when others have discouraged me from my choice to go into medical field, I am bolstered up knowing that I can make a difference in society, including helping others along this same path.  It has brought me great joy watching students smile as I have taught them to make molecules from gumdrops or extract dna.  Knowing that I can be an example and role model in this field strengthens my determination and motivates me to continue. Additionally, my work with organizations in promoting this platform has built a team of amazing people that now support me in my endeavors. The challenge of STEM in and of itself, has made me work hard and become stronger as I grow through education and experiences within the field.
What have you learned from your current Miss Utah, which you hope to carry with you if you were to win the title of Miss Utah?
Lauren has taught me to keep trying.  It took her three tries before she won the title, and it is a growing experience for each of us.  If I were to win I would want others to know that  "success" is not defined just by winning a crown, but by what we take away from an experience and that true success comes from how we help others and ourselves to grow in positive ways.
As a title-holder, what is one of the single-most important messages, which you think you convey to your followers?
The Miss America crown has four points – scholarship, success, style, and service.  Although each is important, it truly is all about service and the difference we can make in the lives of others through using a "title" as a role model for others. I would want others to believe in themselves and hold tight to their dreams, never giving up even when they feel discouraged.
If you were to win the title of Miss Utah, what is the one thing which you would strive the hardest to accomplish?
I would want others to know that I am there to serve and promote the wonderful state of Utah.  Because I lived in Argentina for 18 months, I am fluent in the Spanish language and feel that I would be able to connect with a very large and diverse population in the state.  I would want ALL to know of the wonderful things happening around them and show them opportunities that are available, so they can attain their goals. I would want to build "connections" of people to each other.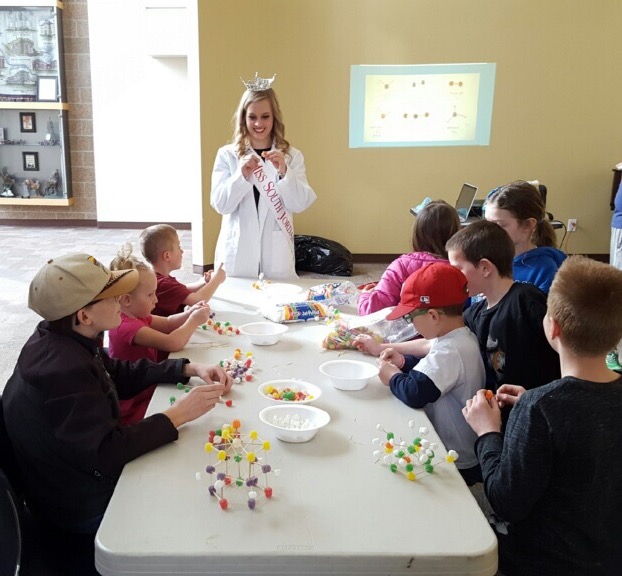 Imagine you're competing for Miss America, and your roommate has never visited Utah; how would you describe your state to your roommate?
Utah is such a gorgeous state!  We are so fortunate to live in a place with such a variety of natural beauty – everything from snowy mountaintops, to delicate rock formations in sunny southern regions.  Utah is growing, and becoming more diverse and it is wonderful that we are able to interact with so many different cultures and experiences.
If you could place three items in a time capsule, which represent the women of today, what would they be and why?
I would choose:  1) a college degree because so many women of today are intelligent, educated women. They are women who are grateful to live in a time when they have access to college, and a time when they are able to make a difference in the world with their education in any field  2) a family photo, because women very much cherish and love their families.  Their inherent nature is one of bonding and nurturing, and women continue to be a significant factor of successful families, as they care for both their own children and often, aging parents  3) a clock to represent the many hours women give in service to others.  Although women of today are incredibly busy, they find time to balance many things with incredible organizational skills.  They can be found in classrooms, soup kitchens, working alongside youth in churches or scouting organizations, or simply taking a meal in to a friend or neighbor that is ill.  Women of today love to have fun and be beautiful, but most understand that beauty and happiness is found within, by helping others.
Because of media, many people tend to look at pageant with a very scrutinizing opinion; For you, personally, what have been some of the biggest benefits of being a part of the Miss America Organization. And how would you share the positive nature of pageants with others who may not be familiar?
I have been fortunate to receive significant financial aid from my participation in pageants.  This has helped me continue in my long, and expensive educational path towards medical school.  Pageants give young women an opportunity to shine and promote the best possible version of themselves.  It has allowed me to be a positive role model and make a difference in my community because of my title.  I have been able to give hundreds of hours promoting my platform and serving my community. Additionally, my current work with organizations will continue to affect girls long after I pass down my crown.  Pageants empower girls with courage and confidence to try difficult things, and grow from many different experiences.
"Bravura" is an artistic word for exceptional; in your opinion, what makes you "bravura"? 
I am "bravura" because  I am a woman that has faced numerous challenges and has chosen to overcome them and rise above, rather than give up. I have been fortunate to have had vast exposure to many different cultures and experiences (academics, athletics, arts, extracurricular).  I have been shaped by so many different opinions, philosophies, and cultures through the years, each of which has instilled in me a desire to work hard in every aspect of life and give back.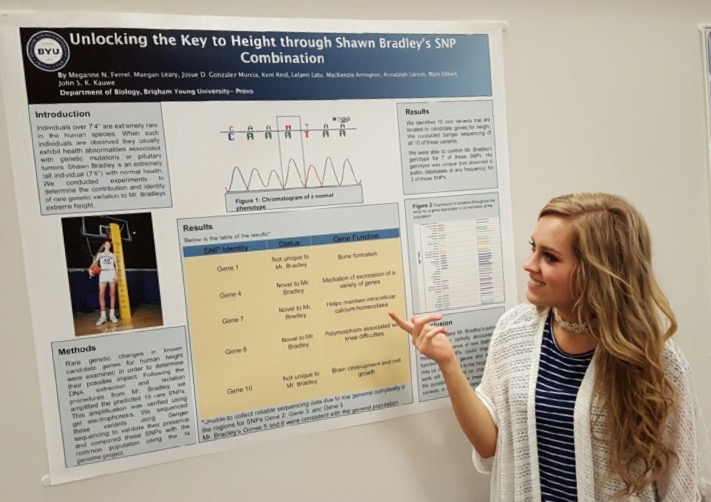 Where can fans follow you on social media?
Instagram and on Facebook.
What advice do you have for those who want to take part in pageants?
My advice to others considering pageants would be to DO IT!!  You only fail when you don't try!!  Just do your very best and enjoy and learn from the experience.
What words of thanks do you have for those who have helped to bring you to where you are today in the Miss Utah Class of 2017?
My heart is full of gratitude to SO MANY that have helped me along my path.  I am forever indebted to dear friends, family, and sponsors near and far that have supported me in many, many ways.  I would not be who I am today without YOU!!
What final words do you have for the readers of Bravura Magazine?
Thank you for taking time to read my thoughts on my "Road to Miss Utah." Whatever your dream is – believe in yourself and work hard to make it happen!!  Give back to others and you will get back more than you ever had in the first place!