The Road to Miss Michigan – Emily Rice Smith, Miss Sunset Coast
"The Road to Miss Michigan," continues with the next contestant, Emily Rice Smith, the current Miss Sunset Coast. Continue reading to learn more about Emily and her journey to the crown.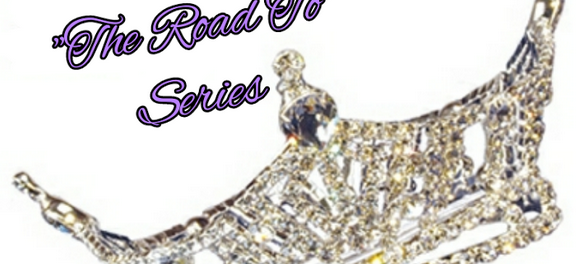 Please share with our readers your title & platform.
I am Miss Sunset Coast 2017, the first woman to hold the title in our state! It's been very exciting to be the first titleholder for a new pageant and I've been having fun creating a "legacy". My platform is Mental Health Matters, focusing on mental health awareness and opening the dialogue about mental health in our communities.
How long have you competed in pageants? How do you think you've personally grown with all your prior pageant experience?
Compared to some of my friends in the Miss Michigan circuit, I started competing in pageants pretty late at the age of 17. With only four years of experience under my belt, my skills in the beauty department (hair and makeup) have increased tenfold! More importantly, I have gained so much love for myself and for others throughout this process. The Miss America Organization has given me a lot of valuable tools for my future.
In regards to your platform, why did you choose to go with this particular one?
I have had my own struggles with anxiety and depression over the last five years. As a student with high grades, a full social calendar, and big dreams, it was difficult to accept that I needed help and couldn't do it on my own. Stigma about mental health also made it hard to be open with friends and family about my struggles. It pains me to see the stigma surrounding mental health issues stop people in our community from seeking treatment. I want to stomp out the stigma of mental illness by educating others on the commonality of mental disorders while encouraging our world to be compassionate and provide access to treatment for those who suffer.
How has working alongside your platform made you into a stronger person?
I am stronger and more resilient because of my journey with depression and my willingness to speak on it publicly. I refuse to let a chemical imbalance in my brain determine my societal self-worth and the worth of other people struggling in our community. Over my journey, I have heard and been touched by so many personal stories regarding mental health. I continue to find confirmation that mental health is an important issue for many Americans and something that will not go away if we just ignore it.
What have you learned from your current Miss Michigan, which you hope to carry with you if you were to win the title of Miss Michigan?
Arianna Quan is truly a unicorn. She inspires me to be fun and original every day. I adore that quirky woman.
As a title-holder, what is one of the single-most important messages,which you think you convey to your followers?
I hope I convey to my followers that we are all perfectly imperfect. I have learned that it's okay to struggle and ask for help. To be as quirky as I want to be. I want everyone to believe that they are enough.
If you were to win the title of Miss Michigan, what is the one thing which you would strive the hardest to accomplish?
Winning Miss America!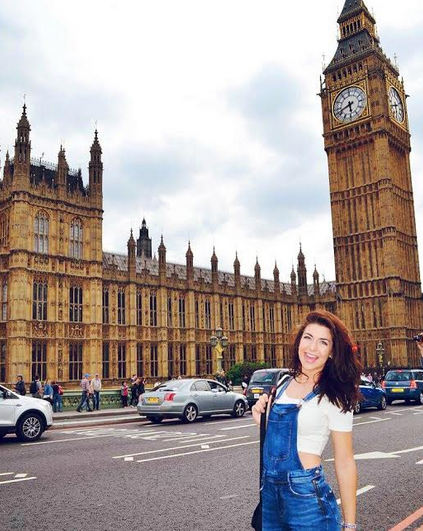 Imagine you're competing for Miss America, and your roommate has never visited Michigan; how would you describe your state to your roommate?
I would absolutely play on of Tim Allen's "Pure Michigan" radio segments! Not only is his voice magical, but the Pure Michigan ad campaign poetically speaks to the beauty and wholesome nature of our state's natural resources and wonderful residents.
If you could place three items in a time capsule, which represent the women of today, what would they be and why?
The book "Lean In" by Sheryl Sandberg is a true example of how determined and successful the women of today are; a kaleidoscope, because women see things from many points of view and through different lenses- we are no longer your typical 1950s housewife; a season of The Bachelor-because we all need our guilty pleasures!
Because of media, many people tend to look at pageant with a very scrutinizing opinion; For you. personally, what have been some of the biggest benefits of being a part of the Miss America Organization. And how would you share the positive nature of pageants with others who may not be familiar?
The Miss America Organization is one of the few leadership development programs for young women that truly embraces femininity. The opportunities I have had through this program rival any summer business internship and don't encourage women to "join the boys club" or deny their feminine strengths. Here, I have found my path as a community leader, but also as a strong woman.
"Bravura" is an artistic word for exceptional; in your opinion, what makes you "bravura"?
I think every woman has their own brand of "bravura" hidden inside. The power of my "bravura" comes from just being myself. I am exceptional at being Emily Rice Smith.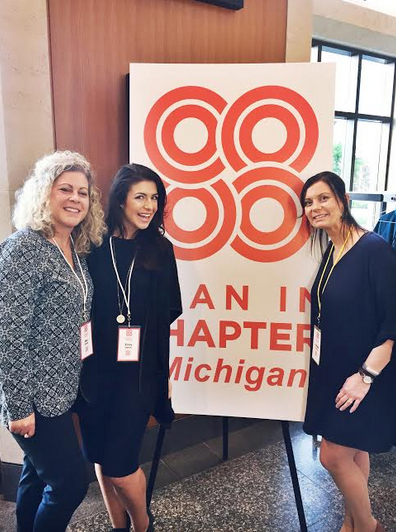 Where can fans follow you on social media?
Follow me on Instagram and Facebook at these accounts! You can also follow me here!
What advice do you have for those who want to take part in pageants?
In the famous words of Nike, "Just Do It!". Pageants can be a fantastic way to meet interesting women your age, develop your self-confidence, and practice interview skills needed for grad school, jobs, etc. But overall, pageants should be FUN! If you're having a blast, you know you're doing pageants the right way.
What words of thanks do you have for those who have helped to bring you to where you are today in the Miss Michigan Class of 2017?
Without the support of my friends, family, and the Sunset Coast team, I wouldn't be where I am today. I thank them for their honesty, their love, and all the laughs we have shared along the way
What final words do you have for the readers of Bravura Magazine?
Be that woman that cheers on other women.