The Road to Miss Connecticut – Bridget Oei, Miss Southington
We are pleased to continue our series, "The Road to Miss Connecticut," with the next contestant, Bridget Oei, Miss Southington 2017. Continue reading to learn more about Bridget and her journey to the crown!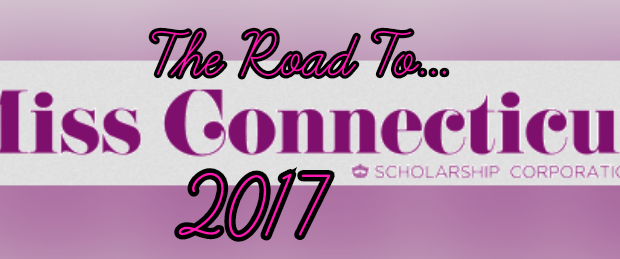 Please share with our readers your title & platform.
I am Miss Southington 2017, and my platform is Women in STEM: Inspiring the Next Generation of Young Innovators.
How long have you competed in pageants? How do you think you've personally grown with all your prior pageant experience?
I began my journey in pageants just last year. I competed and won the title of Miss Greater Rockville and went on to receive first runner up at Miss Connecticut 2016. I have always been an outgoing person; in fact one of my favorite things to do is meet new people. Pageants have allowed me to do just that and have challenged me to share what makes me tick with new people each and every day. I will never miss an opportunity to learn as much as I can, and I have learned a great deal about the many ways I can serve the Connecticut community.
In regards to your platform, why did you choose to go with this particular one?
I believe so strongly in lifelong learning, inside and outside of the classroom. Growing up I was instilled with a dedication to being curious about the world around me and asking questions upon questions, then taking it upon myself to research and discover answers. STEM careers can often seem daunting and inflexible. Research has shown that 6-8th grade girls become disinterested in STEM and their enthusiasm is never sparked. I truly believe that a way to combat this is show young students that STEM careers are not simply reading and memorizing out of a text book. It isn't just about organizing facts or sitting in laboratories. In fact, STEM is about observing the world around you, noticing things in your daily life that puzzle or challenge you, and realizing that you yourself have the power to answer those questions, or solve those problems. STEM is hands on, active learning. Which is why it can be so fascinating and fun!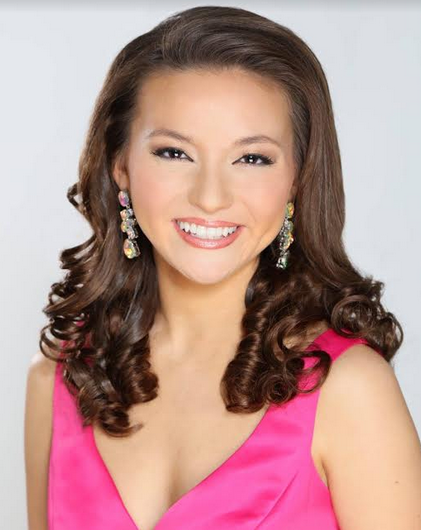 How has working alongside your platform made you into a stronger person?
This year, I judged the Connecticut State Science Fair. I judged the physical sciences category for 7th and 8th graders. What a rewarding experience this was. Instead of taking 5 minutes at each project and simply listening to their project ideas. I ended up spending all day with the students discussing what drew them towards their research, why science mattered to them. I spoke with them students about new ideas, and innovative questions and solutions they and I care about. I left the fair feeling so excited, because the experience had been so collateral. I was able to give them my perspective on ideas from the college coursework I have taken, and hear their opinions and concerns about environmental questions, engineering ideas etc. I was so impressed by their level of curiosity and inquisitiveness. I grew strong from this encounter, because I gained confidence that my experience in STEM can lend itself relate-able to young budding scientists.
What have you learned from your current Miss Connecticut, which you hope to carry with you if you were to win the title of Miss Connecticut?
If I could pick one moment where Alyssa just stood out to me as an exceptional Miss Connecticut, I would describe the way she speaks about her platform. I will never forget watching Alyssa at Miss America as she stood on stage and answered her on stage question about her platform, Smiles for Seniors. She stood so poised and confident, and spoke with such conviction about a cause that is so dear to her. I was captivated by her passion, as she represented our state and spoke to our nation. Her grace is nothing short of inspirational as she took that same passion off the stage and has served as Miss Connecticut. She has shown me that Miss Connecticut is an opportunity to give of oneself to a worthy cause and serve to build a stronger future. I hope to stand as the role model she is every day. I am inspired to share my convictions with all who I meet, and work as she did, to speak out about things that matter to me and our nation.
As a title-holder, what is one of the single-most important message, which you think you convey to your followers?
I think the most important message that I stand for is that no one should ever feel that they have to fit any type of mold, social or otherwise. You can involve yourself in things outside of your comfort zone, and do the unexpected. You can use your talents to make the biggest impact on the world. Dare to be different, and make your own path. The best experiences come from moments when you discover you are capable of much more than you ever imagined.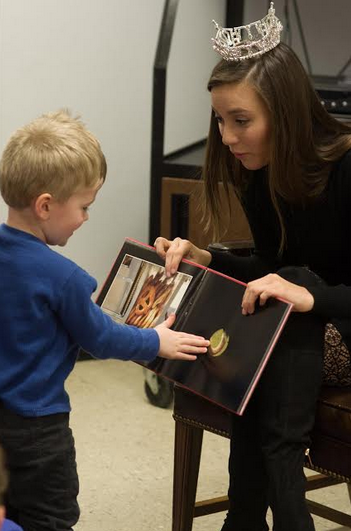 If you were to win the title of Miss Connecticut, what is the one thing which you would strive the hardest to accomplish?
Win or lose, I will continue to strive to engage the youth of our state and nation. It is our young people who will be the next generation of thinkers, leaders, innovators, and advocates. As Miss Connecticut I would work to support and advocate for the promotion of our youth, who need our support and confidence more than ever now. In an age where growing up is convoluted with social pressures, education challenges, and so on, I want to work to remind the young generation of their limitless capabilities, despite any setbacks. I want to help guide them to realize their own full potential and envision their future as a strong contributing member of the world community.
Imagine you're competing for Miss America, and your roommate has never visited Connecticut; how would you describe your state to your roommate?
Connecticut is small, but mighty. Laden with a rich history since the birth of our nation, we have supported the endeavors of notable leaders of our nation: Harriet Beecher Stowe, Nathan Hale, Prudence Crandall to name a few. Connecticut, in my personal opinion is the sunshine of the North East. Its rolling hills, and charming neighborhoods are refreshing for the soul. Our population is diverse, but cozy. I am constantly meeting new people, while at the same time always running into good friends. Connecticut has a strong sense of community and is a beautiful place to call home.
Because of media, many people tend to look at pageant with a very scrutinizing opinion; For you. personally, what have been some of the biggest benefits of being a part of the Miss America Organization. And how would you share the positive nature of pageants with others who may not be familiar?
The biggest benefit pageants have provided me is the opportunity for me to share the things I hold dear with others. I have been able to share my ideas and convictions with judges, children, peers etc. and have gained a network through which I can serve my communities. I have been given the fit and the honor of giving voice to topics and people who otherwise may be overlooked.
Pageants are what you make of it. Pageants, I believe, are there to allow you to grow into your best form of you and teach you how to present yourself and what you believe in. I share my experience with pageants just so, by presenting myself at every appearance and pageant.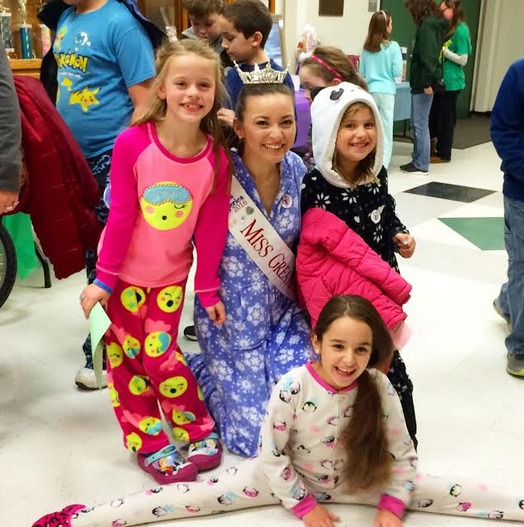 "Bravura" is an artistic word for exceptional; in your opinion, what makes you "bravura"?
I am bravura because I never give anything less than my very best, and that is what makes me exceptionally me. There are exceptional people all over the world, and I have the privilege of knowing many of them. Maybe I haven't done the most impressive thing, or am not the most accomplished, but no matter what, I strive every day to use all of my gifts and talents to push myself and work hard to be the best that I can possibly be. I will never stop until I have done everything I can to make someone's world a little bit brighter, no matter how small. That is what makes me Bravura…I'm me.
Where can fans follow you on social media?
Instagram: @bridgetoei.
Facebook: @misssouthington2017bridgetoei
What advice do you have for those who want to take part in pageants?
Never lose sight of who you are. You may not fit the "pageant girl" mold. You may not impress everyone. But as long as you stay true to yourself and to what you know is right, then your experience will be extremely rewarding.
What words of thanks do you have for those who have helped to bring you to where you are today in the Miss Connecticut Class of 2017?
My thank you's are endless. But from my short time as a part of the Miss Connecticut Scholarship Organization, I have seen that it takes an entire state, from titleholders to every parent, family member, and volunteer, to make the huge impact that the organization does. Your contributions do not go unnoticed. Behind the flash and the glamor, there is a strong network of people who I will be forever grateful for.
What final words do you have for the readers of Bravura Magazine?
My favorite quote is from Winnie the Pooh and I think they are words that can empower people anywhere: "Always remember that you are braver than you believe, stronger than you seem, and smarter than you think." Thank you so much for all of your support! XO ~Bridget