The Road to Miss Connecticut – Alissa Parlante, Miss Greater Rockville
The Road to Miss Connecticut continues with the next contestant, Alissa Parlante, who is the current Miss Greater Rockville. Continue reading to learn more about Alissa and her journey to the crown!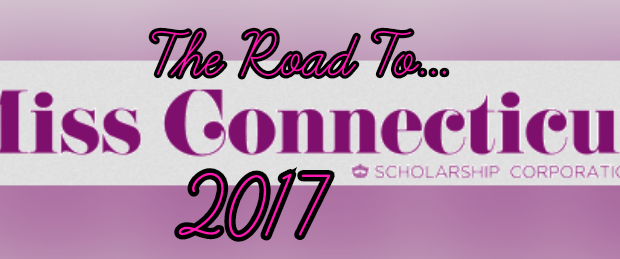 Please share with our readers your title & platform.
Hi there! I am Miss Greater Rockville 2017, and my platform is Drug Awareness and Prevention.
How long have you competed in pageants? How do you think you've personally grown with all your prior pageant experience?
I have been competing in pageants since I was 12 years old. I personally wanted to get involved in pageants because I was extremely shy and I saw how pageants could truly change my life. I don't think my life would be nearly the same if it wasn't for my involvement in pageants. I am now a confident and passionate young woman who leads and hopes to inspire others to break out of their shell and achieve their goals and dreams – just like I did.
In regards to your platform, why did you choose to go with this particular one?
I chose this specific platform because not only is it an epidemic and a rising concern in America, but I also have a very personal connection to it. I have a family member who was involved with drugs for many years, and thankfully with the love and support from my family that person is now two and a half years clean and sober.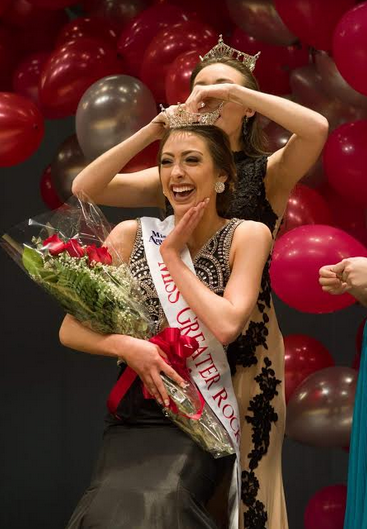 How has working alongside your platform made you into a stronger person?
Working alongside my platform has made me stronger in ways I wouldn't have even fathomed. It's something I'm very passionate about, and when you work with something you have a true love and devotion for it turns you into a stronger person.
What have you learned from your current Miss Connecticut, which you hope to carry with you if you were to win the title of Miss Connecticut?
Alyssa is an absolutely incredible Miss Connecticut, and she is the epitome of what the title of Miss Connecticut stands for. She is truly passionate about everything she does with her title, but more so she is selfless. She gives everything she has to her crown, and that in my eyes is something that is rare and so admirable. I have learned from her through her passion, kindness, and selflessness that this title is the best job in the world. If I was to win the title of Miss Connecticut, I would hope to carry all of these amazing qualities with me.
As a title-holder, what is one of the single-most important message, which you think you convey to your followers?
The most important message that I love to convey to people that I meet (especially the little ones!) and to my followers is that you can do absolutely anything if you put your mind to it. The Miss Greater Rockville crown didn't just land on my head – I worked for it and I made it happen. It is so important to me to inspire others that they can achieve their goals and dreams; If you believe in yourself, you're already half way there!
If you were to win the title of Miss Connecticut, what is the one thing which you would strive the hardest to accomplish?
If I was to win the title of Miss Connecticut, the one thing I would strive hardest to accomplish is to raise the most money for the Children's Miracle Network Hospitals. This is the national platform for the Miss America Organization, and I would love to raise a jaw-dropping amount of money for these amazing hospitals!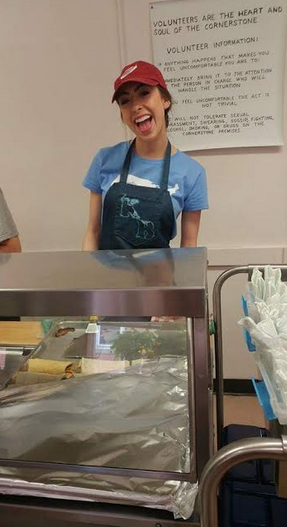 Imagine you're competing for Miss America, and your roommate has never visited Connecticut; how would you describe your state to your roommate?
I would describe Connecticut to my roommate at Miss America by first saying you get the best of both worlds – you get the classic New England feel in the northern part of the state with the wooded rivers and amazing views atop mountains, while getting picturesque coastline for the southern end of the state! Not to mention how you can go on a small road trip throughout the state and hit all the delicious famous local restaurants – Frank Pepe's anyone??
If you could place three items in a time capsule, which represent the women of today, what would they be and why?
The first item would be my Miss Greater Rockville crown because the four points represent the women of today – we are striving for scholarships and higher education, stylish, service oriented, and most of all we are successful. The second item would be a pair of pink Nikes, because even though we are feminine, we are strong, fierce fighters! Lastly, the third item would be a flyer from the Women's March on Washington because it was such a huge movement for women and I feel like it's something that would represent this time period well.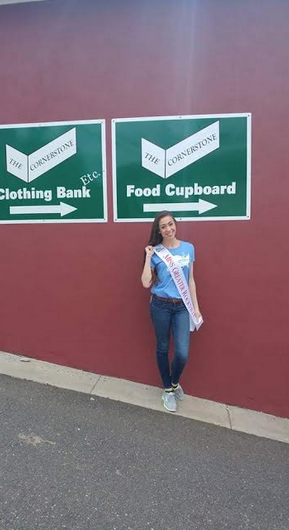 Because of media, many people tend to look at pageant with a very scrutinizing opinion; For you. personally, what have been some of the biggest benefits of being a part of the Miss America Organization. And how would you share the positive nature of pageants with others who may not be familiar?
I actually run into this situation more often than not. I enjoy explaining to people that being a "pageant girl" is more than what meets the eye and how pageants have personally effected me. Some of the biggest benefits of being involved with the Miss America Organization is that it has prepped me for real world situations at an early age. Along with interviewing skills and enhanced speaking abilities, the Miss America Organization has taught me how to lead and inspire others which is the best way to convey the positive nature of pageants to others. Along with that, having scholarships and service being the center of the Miss America Organization is also a huge benefit.
"Bravura" is an artistic word for exceptional; in your opinion, what makes you "bravura"?
What I believe makes me "bravura" is my passion to inspire and lead others, as well as how relate-able I am!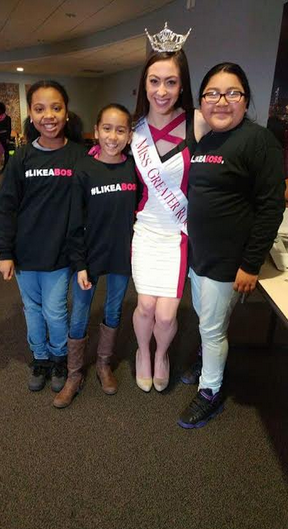 Where can fans follow you on social media?
Fans can follow me on Instagram @therealalissap or can follow me on Facebook.
What advice do you have for those who want to take part in pageants?
My advice for those who want to take part in pageants is to go for it!!! Competing in a pageant is a new, life changing experience. You will meet so many amazing people that will become life long friends! When you're on stage, remember to BE CONFIDENT! That is the key to all pageants!
What words of thanks do you have for those who have helped to bring you to where you are today in the Miss Connecticut Class of 2017?
I have the most incredible group of people behind me. Thank you to EVERYONE – even members of my pageant family across the country. Without each and every persons love and support there's no way I would be where I am right now!!
What final words do you have for the readers of Bravura Magazine?
Thank you so very much for reading!! I hope you enjoyed getting to know me! Love, kisses & sparkles!