The Road to Miss New York – Lexi Swatt, Miss Empire Rose
"The Road to Miss New York" is not an easy one; and this year there are 31 beautifully-talented women who are vying for the title of Miss New York 2017. Over the next few weeks we will share a bit more about these contestants. The next contestant to be featured as part of this series is Lexi Swatt. Continue reading to learn more about Amanda and her journey towards the crown.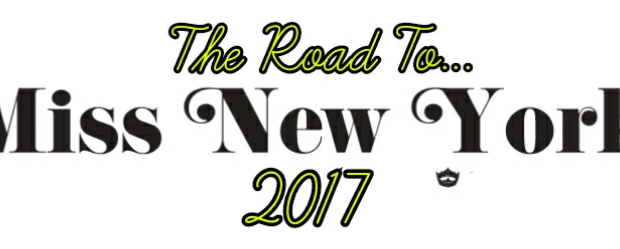 Please share with our readers your title & platform.
My Name is Lexi Swatt, I am Miss Empire Rose 2017 and my platform is titled "Love Yourself: instilling self-confidence in girls and young women."
How long have you competed in pageants? How do you think you've personally grown with all your prior pageant experience?
I competed in my first pageant when I was seven, and have regularly competed since. I started with MAO as a teen in 2010, and then won my first Miss title in 2016. Pageants have helped me grow enormously in my interpersonal and communication skills, on top of building my self-confidence. I have always been known as a comfortable and lively person in large groups and when having to speak in front of groups, and I believe that was greatly affected by my years of being on stage and being interviewed by adults at a young age.
In regards to your platform, why did you choose to go with this particular one?
My platform is my genuine passion in growing and instilling self-confidence in girls today. As a taller, bigger-boned, and higher metabolism body-type, I had a hard time growing up comparing myself to others who had smaller frames and body shapes, thinking that as the 'normal' and that I was anything but. It took me until college to understand that being different and unique IS the norm, and that you can't control your body type, but rather your healthy eating and exercising habits and self-perception. Once I stopped comparing myself to others is when I realized I was genuinely amazing in my own skin, just like every woman is. I chose my platform to work with girls at grade school ages to start very early on to educate them about their self-perception and in the misconception that there is a cookie-cutter type of 'normal'. Girls start comparing themselves to others at three years of age, and 7-in-10 women are not confident in their own skin. It's my ambition with my platform to negate those facts.

How has working alongside your platform made you into a stronger person?
Going into schools to speak with girls at various ages, presenting them with my own experiences and educating on how crucial it is to be confident in their own skin has truly shown me my value and purpose. At first I thought to myself that if I could change the mentality to one girl, to help them understand their worth and their beauty as they are, then I've done my job. I've have multiple girls come up to me after presenting to their groups and thanking me, saying I've resonated with them and were to start working on the way they see themselves. That has truly made me a stronger person, with a stronger will to continue spreading my platform.
What have you learned from your current Miss New York, Camille, which you hope to carry with you if you were to win the title of Miss New York?
The biggest thing I've learned from Camille is that whatever your schedule is, whatever your current life-stage you're at, if you have a passion and a will to pursue it you can do it. Watching Camille pursue her dreams on stage, while representing the Empire State with such grace and class on top of little to no sleep and lots of caffeine has really inspired be. She's glowing with every step she makes and makes it completely unnoticeable if she's 'running on fumes' or slept like a king. She's the definition of a strong woman, and I look forward to continuing looking up to her, crown or no crown.
As a title-holder, what is one of the single-most important messages, which you think you convey to your followers?
When I tell others I am a titleholder, even when I'm wearing the crown, the most frequent statement I hear is "you don't 'look' like a pageant queen". This has always confused me, why should there be one 'look' to a titleholder? Because it reflects directly on my platform, I believe the most important message I relay is that there indeed is no one type or style of a titleholder, just like that in everyday life. I like to consider myself a direct reflection of the Miss America and Miss New York organizations through my actions and demeanor, rather than what tag is on my back.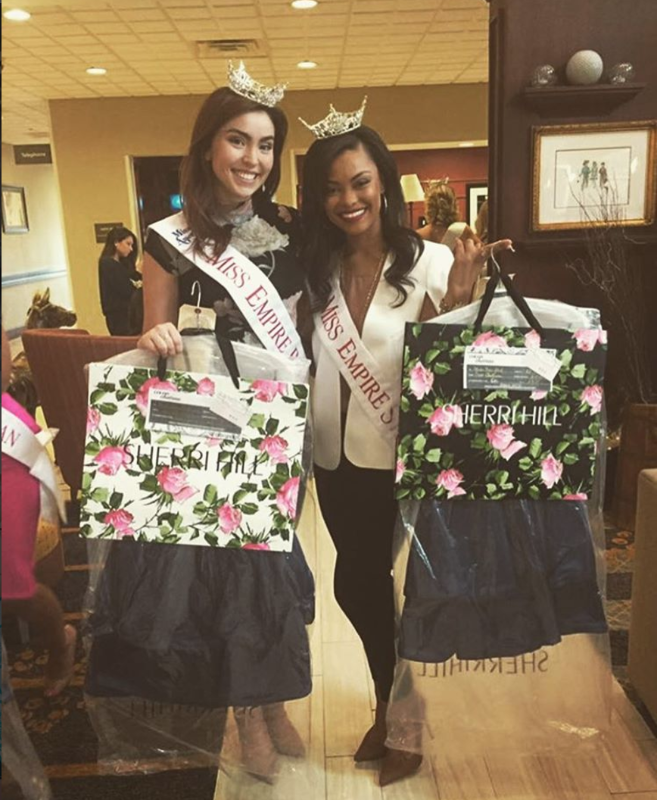 If you were to win the title of Miss New York, what is the one thing which you would strive the hardest to accomplish?
My biggest goal to accomplish as Miss New York would be to visit each school district in the state of New York, to speak about my platform and what it means to truly be self-confident. There is currently no educational classes or lessons mandatory in public school regarding self-confidence and how to achieve it, this is a huge issue that could be so much smaller if we begin to educate earlier.
Imagine you're competing for Miss America, and your roommate has never visited New York; how would you describe your state to your roommate?
I would describe New York as the place to go if you don't want to be bored. There aren't too many place in the world, let alone our beautiful nation, that you have resources and entertainment like NYS has. You have the opportunity to get the best chicken wings you'll ever have in Buffalo, see what feels like the end of the world climbing one of the peaks in the Adirondack mountains, escape reality relaxing on one of the Finger Lakes, or shop at your favorite store on Madison Ave in Manhattan. The best part? That was a short list of all the things you can do or see in NYS.
If you could place three items in a time capsule, which represent the women of today, what would they be and why?
Three things I would put in a time capsule would be: Dark lipstick, while styles are various, many today are accessorized with a powerful dark, bold lipstick, birth control, to represent the power we have in making our own decisions for our own bodies, and a pair of heels to represent the strength and femininity simultaneously.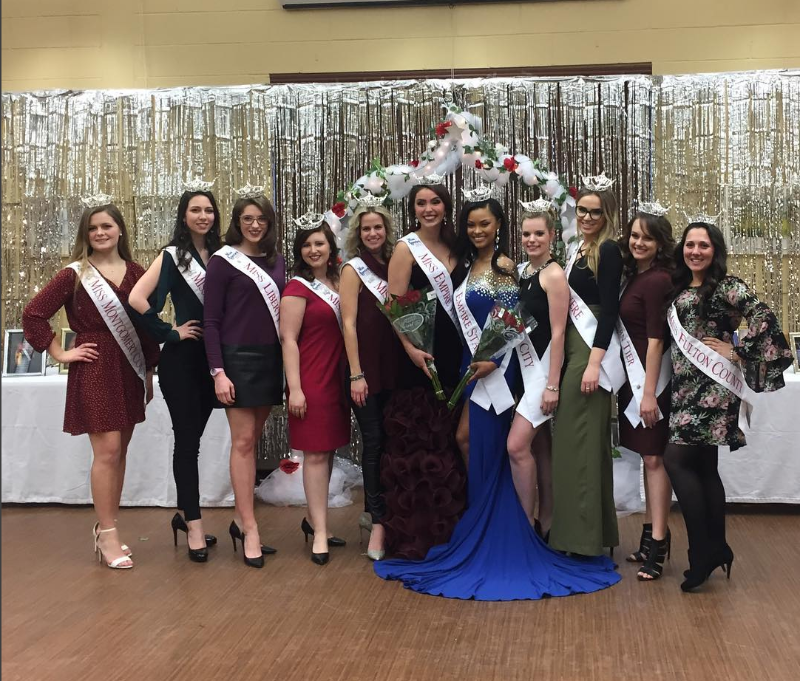 Because of media, many people tend to look at pageant with a very scrutinizing opinion; For you. personally, what have been some of the biggest benefits of being a part of the Miss America Organization. And how would you share the positive nature of pageants with others who may not be familiar?
I would say whole-heartedly, that I would not have the confidence and professionalism that I do in pressure situations in front of classrooms or boardrooms if it weren't for competing through the Miss America organization. It allows you to strive to be your all-around best, and that at the end of the day, you are a significance in this world as your own being. I love sharing my ideas and experiences with those who are unsure about the true nature of the Miss America culture by asking them their thoughts (generally broad, pageant assumptions) and opening up to them by answering any questions they have, in a totally honest approach.
"Bravura" is an artistic word for exceptional; in your opinion, what makes you "bravura"?
What makes me Bravura is my drive to be a better person than I was yesterday. I make every effort to be involved in the community, to be a reliable person for my friends and family, and to be successful in my career adventures, from failing, to learning, to growing.
Where can fans follow you on social media?
Facebook and Instagram.
What advice do you have for those who want to take part in pageants?
The water is always cold when you dip your foot in; just jump in. I never thought I would learn the things the Miss America organization has already given to me at my age until I took the dive and started competing. If it's not for you, it's a life experience you can say you tried and learned about yourself from. If you like it, your life will change for the better.
What words of thanks do you have for those who have helped to bring you to where you are today in the Miss New York Class of 2017?
– I would in no way be where I am without them!!! Even though I'm the one competing on stage, it took the love and work from my friends and family to help me put my best foot forward. I have the greatest sponsors in the world that I couldn't thank enough, and I'm too excited to show the world our hard work and effort on Memorial Day weekend.
What final words do you have for the readers of Bravura Magazine?
Thank you for taking the time to read my story! I would love to see you in Staten Island on Miss New York Week, as well as hearing from you with any questions or stories you'd wish to share with me. God Bless!