The Road to Miss New York – Sara James, Miss Fonda Fair
As we get closer to Miss New York weekend, we are wrapping up our series, "The Road to Miss New York." The next contestant to be featured as part of this series is, Sara James, who is the current Miss Fonda Fair. Continue reading to learn more about Sara's journey towards the crown, her platform, and what she thinks about Miss New York 2016, Camille Sims!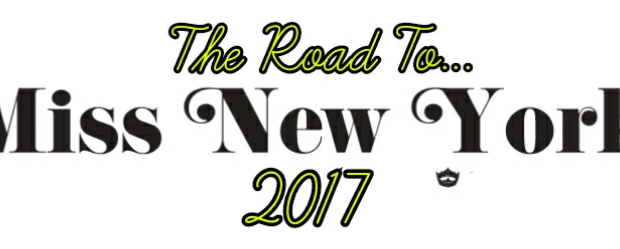 Please share with our readers your title & platform.
My title is Miss Fonda Fair and my platform is One Day at A Time: A Positive Light on Alcoholism and Recovery.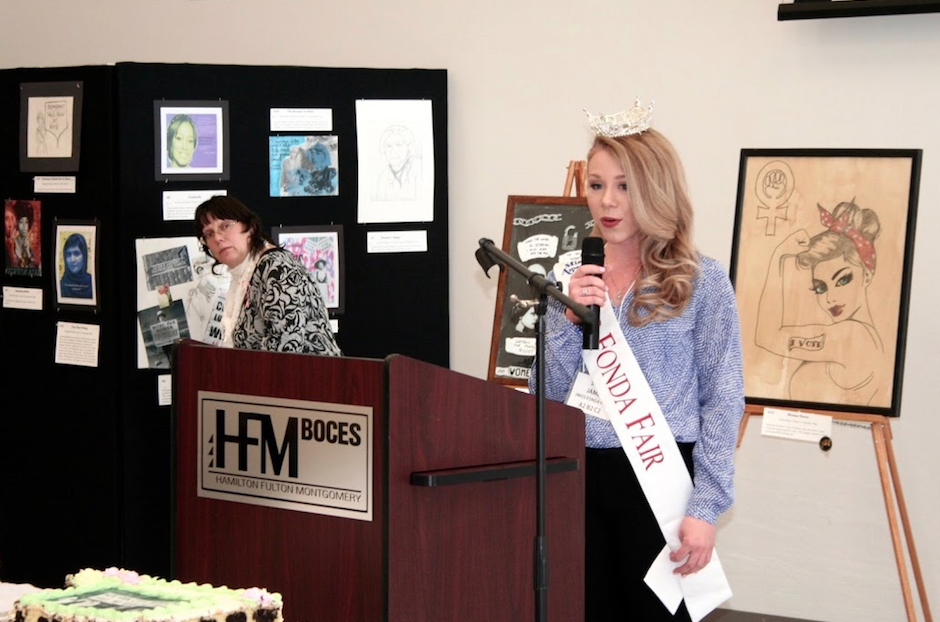 How long have you competed in pageants? How do you think you've personally grown with all your prior pageant experience?
I competed in my first pageant at the age of 17. It was a small festival pageant but I wanted to do it in the worst way. I won my age division and was crowned "Garlic Queen". I didn't do another pageant until I was 20. Participating in pageants has pushed me to become a better version of myself. I have become so much more confident and passionate. Because of pageantry, I feel like I can take on the world.
In regards to your platform, why did you choose to go with this particular one?
My platform is something that is close to me. I have witnessed first-hand the damage that alcohol can do to an individual and those that love them. My mother struggled with alcohol addiction for several years. She found strength and sobriety in many of the community support groups and medical centers. Now, my mother has been sober for nearly four years. By promoting my platform, I am hoping to educate others about alcoholism so that they too can find sobriety. My goal is to shed some positivity on those who are recovering and to celebrate their strength and commitment. I am also working to prevent alcoholism, particularly in the youth, so that they too don't have to experience the hardships of addiction. I focus on finding things in life, like healthy relationships, academics, and activities, for which the individual wants to be completely present for. This way, addiction will not take priority over passion.
How has working alongside your platform made you into a stronger person?
Addiction is a difficult topic to address in itself. There are so many people in every community that have struggled with alcohol addiction that just needed some help and support. Listening to the experiences of others has really broadened my view on life. The people that I have encountered have inspired me to become stronger and fight harder to help others find recovery and to prevent addictions in a way that is empowering. Their strength has become my strength and I will continue to pass that on.
What have you learned from your current Miss New York, Camille, which you hope to carry with you if you were to win the title of Miss New York?
I will never forget this. Camille was speaking to us at the workshop, offering advice and words of encouragement. She looked at what seemed to be every single one of us and she said, "You are enough." Now that may not seem like some life altering sentence, but for me it was. I, along with just about every other person on this planet, feel inadequate at times. But it is so important to remember that not every path we pursuit will be the right path for us at that time, and that is okay. But just because we fail, or say the wrong thing, or make a fool of ourselves does not mean that we are not enough. I say it to myself every day and I want others to be able to do the same and feel how empowering that phrase is. Just try it, "You are enough".
As a title-holder, what is one of the single-most important messages, which you think you convey to your followers?
Always stay true to yourself. YOU are the one that has to live with the decisions you make. Trying to impress people that don't matter in the grand scheme of your life becomes exhausting and takes away from your own experiences. So, be genuine, be goofy, be kind, laugh until you snort. Just whatever you do, make decisions that will help you become a better you.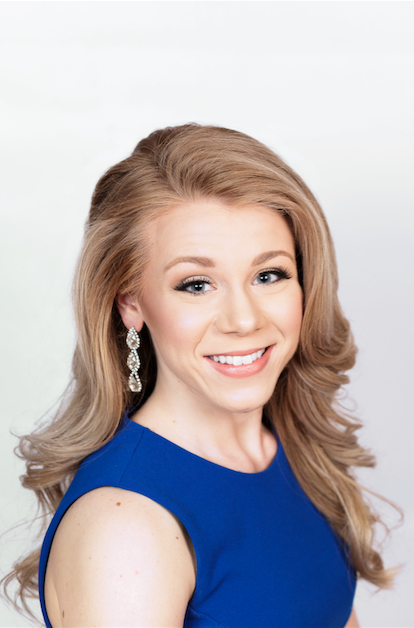 If you were to win the title of Miss New York, what is the one thing which you would strive the hardest to accomplish?
If I were to win the title of Miss New York, I would work to establish more recreational centers modeled after the Creative Connections Clubhouse located in Amsterdam, NY. This is a recreational center for youth with an increased risk for developing an addiction to alcohol and drugs. Surprisingly, it is the first of its kind in New York State. The Clubhouse offers a rigid structure and positive influence for kids that might not have it at home or at school. The facility is filled with so many things to do. They have a recreational room equipped with a pool table, air hockey, video games, ping pong, and board games as well as a recording studio, garden, basketball court, computer lab, and so much more. They stress the importance of commitment to education and provide help with projects and assignments. There is also encouragement to become involved in the community through participation in volunteer activities and events. The mentors at the clubhouse also provide programs that teach the kids about drugs and alcohol to give them the knowledge and confidence to act responsibly in difficult situations. Recreational centers such as this one provide constant reinforcement and positive encouragement to keep kids out of trouble. Establishing more could provide another chance for many kids throughout the state.
Imagine you're competing for Miss America, and your roommate has never visited New York; how would you describe your state to your roommate?
I would have to describe New York as diverse. There are so many different types of people with a multitude of attitudes and cultures. The people, the food, the language, the places are all so diverse. From the "hidden gems" in the Adirondacks to the center of Times Square, there is so much to soak in.
If you could place three items in a time capsule, which represent the women of today, what would they be and why?
A hammer because women are breaking barriers more than ever before. Women are accelerating in previously male dominated industries, women are leading social movements, women are chipping away at the glass ceiling.
A Chain because just like women, the links are all strong by themselves, but by joining together, they can do very powerful things!
A Tube of Lipstick because while we are conquering the world, we can still look great doing it!
Because of media, many people tend to look at pageant with a very scrutinizing opinion; For you. personally, what have been some of the biggest benefits of being a part of the Miss America Organization. And how would you share the positive nature of pageants with others who may not be familiar?
Making the decision to participate in the Miss America Organization has been one of the best decisions I have ever made. My experiences as a titleholder have given me a confidence that I have never felt before. I am constantly being challenged and pushed out of my comfort zone, but it has helped me become a stronger person. Pageants teach you skills that you will need to use in the real world such as: public speaking, relationship building, philanthropy, time management, poise, and involvement in community service. Contrary to what many people think, it is not just walking on stage in a bikini. You become an articulate, well rounded young woman that is prepared to make a real difference on this Earth.
"Bravura" is an artistic word for exceptional; in your opinion, what makes you "bravura"?
What makes me exceptional is that I am me. I am genuine, I am kind, I laugh too much, sometimes I'm impatient, I love the color pink, I am Sara. I'm not perfect, but I am comfortable in my own skin. I like the person that I am and that took a lot of work. So, I think that makes me exceptional!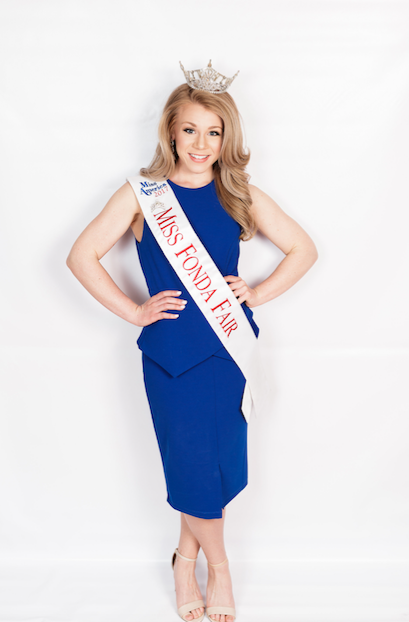 Where can fans follow you on social media?
Facebook & Instagram
What advice do you have for those who want to take part in pageants?
Oh my gosh! Go for it! Doing pageants and becoming a title holder has honestly changed my life. But it is also important to do pageants for the right reasons. Really take the time to think about why you want to participate and what you want to get from the experience. This way, whether you walk away with a crown or not, you still feel like you are walking away a stronger woman.
What words of thanks do you have for those who have helped to bring you to where you are today in the Miss New York Class of 2017?
There aren't enough words to describe how thankful I am to those who have helped me get this far. I have received overwhelming support from family, friends, and the community since making the decision to advance in the Miss America Organization. I have to send a special thank you to my parents. I know that you never intended to be pageant parents but you are seriously nailing it. Thank you so much for being at literally everything and giving me so much love. I know that I couldn't have done this without either of you. So thank you.
What final words do you have for the readers of Bravura Magazine?
Thank you so much for taking the time to read my feature! Follow all of the Miss New York Class of 2017 on our journey to see who takes the crown!