The Road to Miss New York – Brianna Lockwood, Miss Southern Tier 2017
The next contestant to be featured as part of our series, "The Road to Miss New York," is Brianna Lockwood, who is the reigning Miss Southern Tier 2017. Continue reading to learn more about Brianna, her journey to the crown, her platform, and so much more!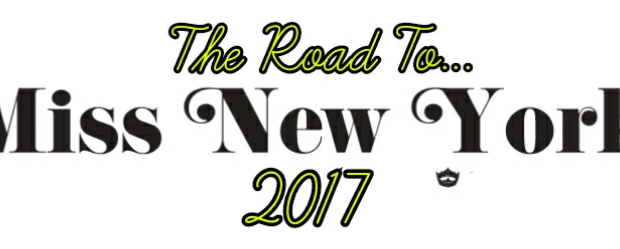 Please share with our readers your title & platform.
I am your Miss Southern Tier 2017, Brianna Lockwood and my platform is Bloom through your STEM encouraging children to become more interested in Science, Technology, Engineering and Mathematics.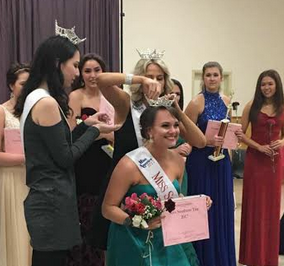 How long have you competed in pageants? How do you think you've personally grown with all your prior pageant experience?
I have been competing in the Miss America system for a total of 3 years now. For the first two years I competed in the Miss America's Outstanding Teen program. This January, (was the first time) as a Miss. The Miss America Organization has helped me boost my confidence. When I was younger I used to be so shy that I had trouble sticking up for myself, but with the help of this organization I have found my voice within myself and my community.
In regards to your platform, why did you choose to go with this particular one?
I have always had a love for all of the STEM subjects, but as I got older I realized not many of my peers liked them because they found the subjects challenging and hard. That why, my mission is to teach the next generation that although STEM subjects may be challenging at times, they are fun and beneficial.
How has working alongside your platform made you into a stronger person?
Holding presentations in elementary schools have made me a better public speaker. I am able to go into any interview or speak to crowds with ease now. This has also opened opportunities to me that I may not have been able to do before.
What have you learned from your current Miss New York, Camille, which you hope to carry with you if you were to win the title of Miss New York?
She is an all around amazing person, but one thing that stands out is how nice and caring Camille is! If you are having the slightest issue she is always there lending a helping hand with a smile on her face.
As a titleholder, what is one of the single-most important messages, which you think you convey to your followers?
My parents taught me a simple phrase when I was younger and it was "just be yourself." I have carried that with me through every experience I have been through because just a few words can give you a huge confidence boost. There is no one else on the Earth that is just like you, so you should rock the best you!
If you were to win the title of Miss New York, what is the one thing which you would strive the hardest to accomplish?
Besides promoting my platform across the state, I would love to travel and visit each of the Children's Miracle Network hospitals in New York! Since, the Children's Miracle Network is the Miss America Organization's platform and I have personally known some children that have benefited from CMN. Although it may be difficult, anything is possible!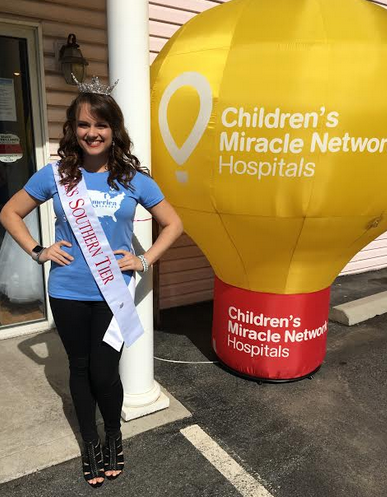 Imagine you're competing for Miss America, and your roommate has never visited New York; how would you describe your state to your roommate?
Although New York City is amazing, fun, and bright, one of the best things about New York is Northern New York. Being from Upstate, I would tell my roommate that there are beautiful waterfalls and mountains for the summer time and there are so many skiing and snowboarding opportunities in the winter. In New York you can have the best of both worlds in all four seasons.
If you could place three items in a time capsule, which represent the women of today, what would they be and why?
A Women's March sign because it was a significant time that women stood up for ourselves in the 21st century and proved that we are just as equal as our male counterpart.
Glitter because every woman needs a little sparkle.
A hammer to not only put more cracks in the glass ceiling, but to show that we can do anything.
Because of media, many people tend to look at pageant with a very scrutinizing opinion; For you. personally, what have been some of the biggest benefits of being a part of the Miss America Organization. And how would you share the positive nature of pageants with others who may not be familiar?
As I stated earlier it has given me confidence and the chance to have my voice heard. It has inspired me to keep working hard for my goals despite if I encounter challenges. Some people do not realize the sisterhood and positivity that is shared between each and every single girl who competes for the Miss America Organization. Trust me most of my best friends have come through this organization. The bond with them is not only made because you are titleholders but the love for a community and the want for change.
"Bravura" is an artistic word for exceptional; in your opinion, what makes you "bravura"?
In every situation I always try to stay optimistic and make other people happy. Whether it be by helping them, smiling,  or by telling them corny jokes!
Where can fans follow you on social media?
You can follow me on my Instagram account Miss Southern Tier 2017, or on my Facebook page Brianna Lockwood- Miss Southern Tier 2017.
What advice do you have for those who want to take part in pageants?
Just be yourself! When you believe in yourself you can accomplish anything. Also, don't forget to breathe because everything happens very fast so don't be afraid to take a momentary pause and soak everything in.
What words of thanks do you have for those who have helped to bring you to where you are today in the Miss New York Class of 2017?
I have so many people to thank for helping me get to where I am today. To my mom who helps me in every way possible and making sure I am prepared for everything. To my dad who has always been my shoulder to lean on even though I am not tall enough to reach it. To all of my sponsors that make me feel beautiful and the people that have donated either ad pages or to CMN. But, a special and huge thank you goes out  to everyone that has supported me throughout my journey. Thank you.
What final words do you have for the readers of Bravura Magazine?
Thank you so much for this amazing opportunity and remember you can never have too much glitter!