The Road to Miss Minnesota – Morgan Laine, Miss Frazee
Our series, "The Road to Miss Minnesota," continues with the next contestant, Morgan Laine, who is the current Miss Frazee. Continue reading to learn more about Morgan and her journey towards the crown!


1. Please share with our readers your title & platform.
Hello everyone! My name is Morgan Laine, and I am currently Miss Frazee 2016. My platform is titled, "Distracted Driving: Project Pinky Promise."
2. How long have you competed in pageants? How do you think you've personally grown with all your prior pageant experience?
I competed for one pageant last year, so this will be my second year competing, but this is the first pageant I have won! I definitely think that competing last year improved my stage presence and personal confidence; although I was new last year, the girls I competed with took me under their wings and made me feel like I belonged. My decision to run again was all thanks to the former competitors who helped me boost my confidence the year before.
3. In regards to your platform, why did you choose to go with this particular one?
My platform, "Distracted Driving: Project Pinky Promise" came from a personal experience of mine. On March 5th 2016, I was involved in a very serious car accident that left me in a wheelchair for two months (the car that is featured is the car I was in; the crumpled part is where I was sitting). I was the passenger, and I took the full impact. The person who hit my vehicle was on her cell phone. I "walked" away with two broken feet and a broken leg, and I am incredibly thankful to have made it out of the accident with my life. The title "Project Pinky Promise" came from the back of the ambulance that my friend and I rode in on the way to the emergency room. I was beyond scared and he pinky-promised not to leave my side; he pinky-promised that I would not be alone. To me, a pinky promise is the most important promise you can give to someone, and that became my inspiration.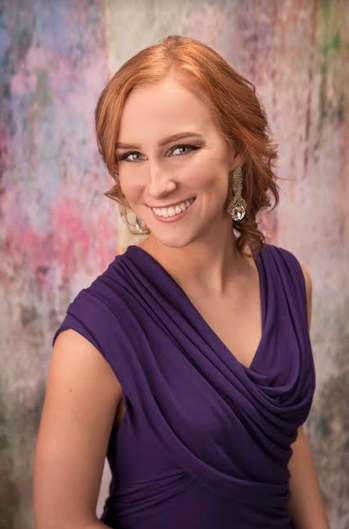 4. How has working alongside your platform made you into a stronger person?
After the car accident, I was diagnosed with Post Traumatic Stress Disorder. Being able to talk to others about my accident has helped me heal mentally and has allowed me to cope with the trauma of that night. I've been able to talk to others who were involved in similar car accidents and offer my personal experience and advice to them, as well as receive advice. I am incredibly passionate about my platform, and my goal is that my enthusiasm passes on to those who are willing to listen.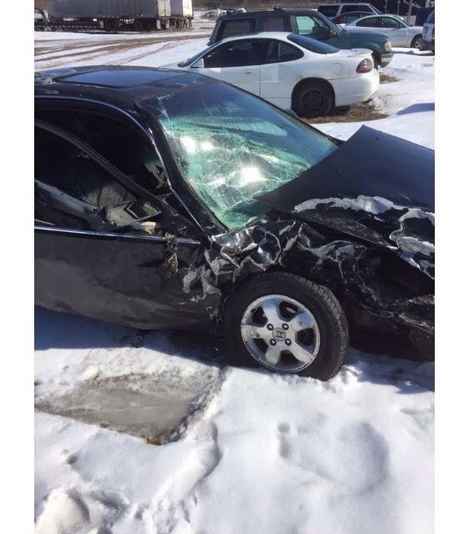 5. What have you learned from your current Miss Minnesota, which you hope to carry with you if you were to win the title of Miss Minnesota?
I have only met the current Miss Minnesota once, but she was incredibly kind and helpful towards me. After I won, she was one of the first people to congratulate me and almost seemed more excited than I was! She is witty, real, and sweet and my only hope is that, if I were to win the title of Miss Minnesota, I could be even half as genuine as she is.
6. As a title-holder, what is one of the single-most important messages, which you think you convey to your followers?
As a title-holder, the main message I wish to convey to my followers is the importance of acknowledging the dangers of distracted driving. I am very passionate about my platform, and it's a huge message I wish to convey to everyone. People think that cell phones are the only distraction on the road, but it is so much more than that! Distracted driving is, literally, anything that distracts you from driving. Noisy kids in the backseat, loud music, drinking a cup of coffee on the way to work, anything that distracts you is a hazard. Accidents do happen, but there are ways to prevent yourself from becoming just another distracted driving statistic. By dropping even one bad habit, it could mean the world of a difference to another driver or even yourself.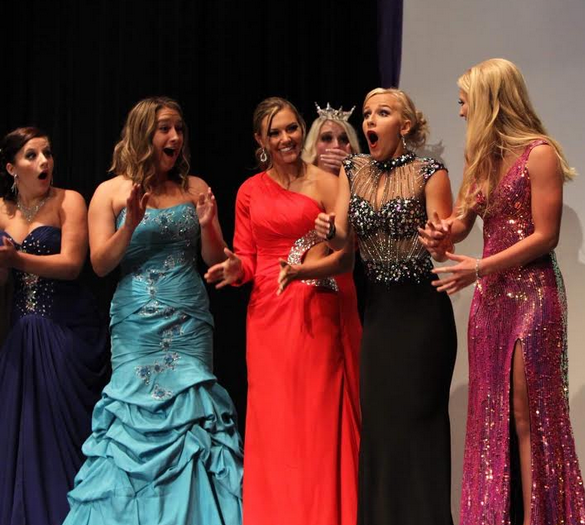 7. If you were to win the title of Miss Minnesota, what is the one thing which you would strive the hardest to accomplish?
If I were to win the title of Miss Minnesota, I would push my platform to the top of my to-do list and go out of my way to encourage people to become safe, non-distracted drivers. Rather than just being another face behind a screen, I would travel to schools and drivers' education classes and speak to people about the dangers of distracted driving; by sharing a personal story, I would hope that it would make for a better persuasion rather than simple statistics.
8. Imagine you're competing for Miss America, and your roommate has never visited Minnesota; how would you describe your state to your roommate?
"It's the 'Canada' of the United States!"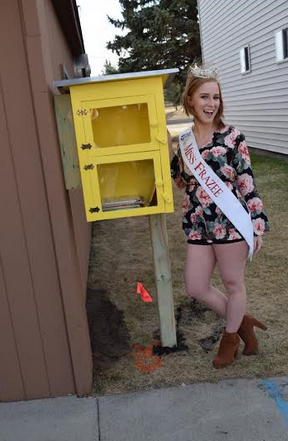 9. If you could place three items in a time capsule, which represent the women of today, what would they be and why?
I would place a camera, a staff, and a mirror in a time capsule to represent the women of today. The camera, to symbolize the moment in time where women started to become recognized for their achievements; a staff, for the women of future generations to follow in the footsteps of those who became leaders before them; and a mirror, to express the confidence of young women today who are not afraid to stand up for their rights and to admire the strength and beauty of the generation of women today.
10. Because of media, many people tend to look at pageant with a very scrutinizing opinion; For you. personally, what have been some of the biggest benefits of being a part of the Miss America Organization. And how would you share the positive nature of pageants with others who may not be familiar?
The Miss America Organization offers so much more than a pretty crown and sash; it offers you a very-respected place in society that allows a young women to represent her generation. Not only that, but the scholarship one can receive from even participating in a pageant, not just winning, can mean the world of a difference for a young woman struggling to go to college. I try to encourage the young women I meet to look past the stereotype of the pageant world and see that the pageant world is not what people say it is! It is so much more than dresses and swimsuit bodies; it's about confidence, self-development, and growth. I never considered myself a pageant person, but I have learned that it's not about the crown and sash (although that is a plus); it's about finding your potential and growing into a strong, independent young woman. At the end of the day, the crown is worth nothing; but the words you speak, the actions you do, and the lives you encounter are worth far more than any crown or jewel. One of the biggest benefits of being part of the Miss America Organization is that I am much more respected within my community and people are more willing to listen to what I have to say. I believe that if people were to travel with me on one of my Miss Frazee adventures, they'd be sure to get a clearer picture of what pageant life is really like!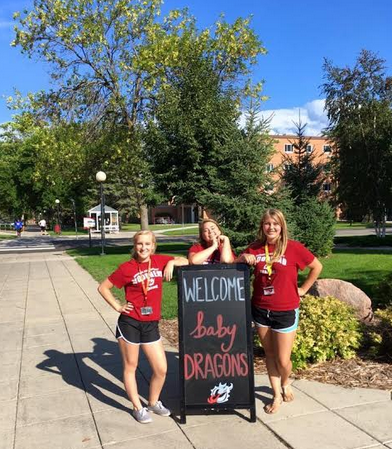 11. "Bravura" is an artistic word for exceptional; in your opinion, what makes you "bravura"?
I believe that my ability to face challenges and overcome obstacles that have come across my journey of life makes me "bravura". I have overcome tragedy, heartache, pain, suffering, and sadness; to think that I have come through all of those painful experiences victorious makes me strong and exceptional in my own way.
12. Where can fans follow you on social media?
Oh boy, this is quite a list, so I'm going to apologize now! So my Facebook page is "Miss Frazee 2016 Morgan Laine" (link: https://www.facebook.com/projectpinkypromise/ ); My Twitter is @MorganMarieL7 (link: https://twitter.com/MorganMarieL7 ); My Instagram is @missfrazee2016 (link: https://www.instagram.com/missfrazee2016/.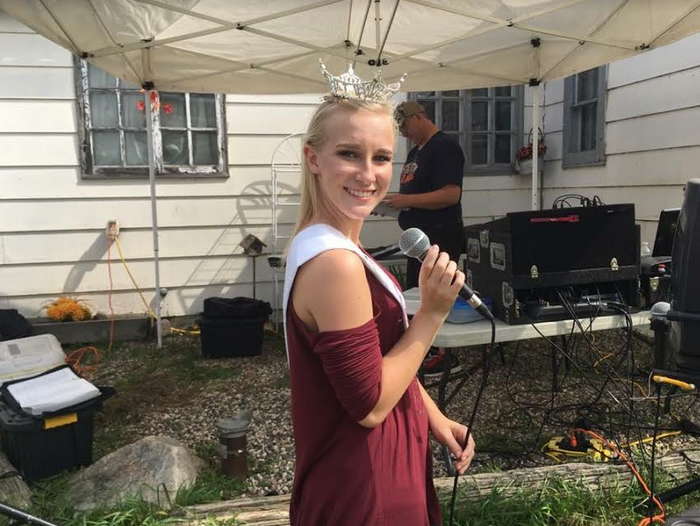 13. What advice do you have for those who want to take part in pageants?
Definitely do it! Go out of your comfort zone! Whether it's for experience, scholarships, or just for fun, I guarantee you that you will learn something from your experience. You will be so happy that you did.
14. What words of thanks do you have for those who have helped to bring you to where you are today in the Miss Minnesota Class of 2017?
To my pageant directors, thank you for guiding me along this crazy journey; to my family, thank you for putting up with my craziness and for being so supportive of me; to my friends, thank you for your endless support and for always lending a helping hand; to my boyfriend, thank you for hyping me up whenever I get dressed up for an event and for being there for me when I needed you; to anyone else who I've come across this year on my journey as Miss Frazee, thank you for being a part of my path, for you have helped shape me in to the queen I've become.
15. What final words do you have for the readers of Bravura Magazine?
In the five seconds it takes to send a text, traveling at 55 miles per hour, is the same distance as a football field. Being a distracted driver not only puts you in danger, but also the people around you. Accidents happen, but as long as you do your best to be safe, that is the best thing you can possibly do. I conclude with my favorite quote from Travis Roy: "There are times in our life where we choose our challenges and other times when the challenges simply choose us. It is what we do in the face of those challenges that defines who we are, and more importantly, who we can and will become." Please be a responsible driver and/or passenger; drive safely.