The Road to Miss Louisiana – Hannah Teutsch, Miss LA Port City
The Road to Miss Louisiana continues with the next contestant, Hannah Teutsch, who is the current Miss LA Port City! Continue reading to learn more about Hanna and her journey towards the crown!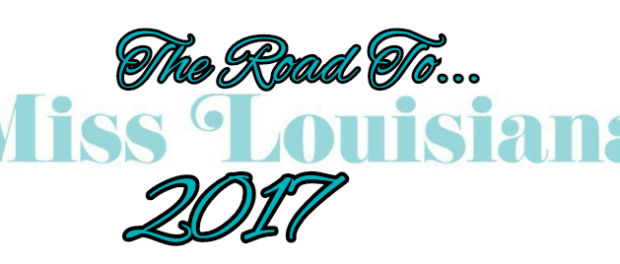 Please share with our readers your platform along with a brief description of what it is.
Miss LA Port City and my platform is called "Serve Your City." Serve your city promotes, motivates, and inspires others to be involved in their community. Whether serving in their local homeless shelter or visiting a veteran's home, there are many ways to serve others. The world we live in has become blind to many needs: the impoverished, hungry, homeless, neglected, and sex trafficked. We tend to look the other way and ignore the problem, but does this really change things? No. We must act. Through my platform, the first step to serving our city is to bring awareness to the brokenness that lies within our state and understand the problems that our plaguing our cities. "Serve Your City," brings awareness so that action can be taken. The second step is bringing action. We must discover the resources that lie within our state and develop steps to leverage those resources against the problems. Next is mobilizing volunteers to give a hand up and not a hand out. All in all, my platform aims to be the change we wish to see in the world. So, take a stand with me, step out, take action, and be the change.
How long have you competed in pageants? How do you think you've personally grown with all your prior pageant experience?
I have been in pageants since I was a Senior in high school, about 4 years. I did compete in my school pageants when I was younger, but I really became involved in pageants my Senior year. I have grown so much through each experience. I have become a strong, independent, and confident young woman. I have become a better speaker, gained interviewing skills, performing skills, and so much more. I am who I am today because of every pageant experience.
In regards to your platform, why did you choose to go with this particular one?
I chose my platform because I saw the needs of so many in Shreveport/Bossier area. I grew up in a family where serving others is a value of ours. We did many outreaches throughout the years, but my heart for "Serve Your City" began with our involvement with the Hub: Urban Ministries in Shreveport, LA. From passing out sandwiches in front of the court house, to Christmas meals and more, this is where my heart for serving others grew. I saw the need within my city and I knew that to make a change we must take action and be the change. As the Hub: Urban Ministries grew and had more programs to offer, I became more involved. Before I knew it, I was an intern there. During my internship, I focused more on the children and inner city family aspects. My heart for serving only grew from here.
How has working alongside your platform made you into a stronger person?
Working alongside my platform has given me strength to stand up for others and for what I believe in. I have gained knowledge about the issues many face within our cities, the struggles they have every day, and more. The stories I have heard, the people who I have come to know and love, have given me a strength like no other. Because of my platform, I will always stand for others and for change.
What have you learned from your current Miss Louisiana Justine Ker, as well as our Miss America Savvy Shields, which you hope to carry with you if you were to win the title of  Miss Arkansas?
Justine has been a beautiful and incredible Miss Louisiana. From watching her year, I have learned to take every opportunity thrown my way. Recently, at state meeting, we learned how Justine always said yes to every opportunity and was always ready to take on the next journey. Through her year, I have clung on to every event, opportunity, and more, ever thrown my way. Before I know it, my pageant years will be behind me and I want to soak up every experience I will ever have.
As a title-holder, what is one of the single-most important messages, which you think you convey to your followers?
The most important message that I want my followers to know is to stand up for what you believe in. Many of times we are afraid to stand up for our beliefs because of what others may think. Don't be afraid to stand up and speak out, but remember to be respectful.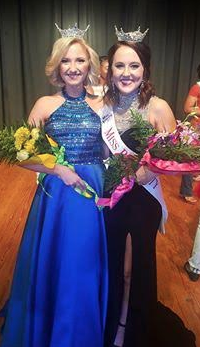 If you were to win the title of Miss Louisiana, what is the one thing which you would strive the hardest to accomplish?
As Miss Louisiana, I would work the hardest to be invested in Louisiana as much as possible. I would work to make my face known throughout the state, the values I stand for, and the organizations that I represent. But most importantly I would stand for my platform, "Serve Your City," and the platform of Miss America, CMN Hospitals.
Imagine you're competing for Miss America, and your roommate has never visited Louisiana; how would you describe your state to your roommate?
I would describe Louisiana as, "Cajun cooking, country living." I was asked this in a mock interview recently and that was the first thing that came to mind. To me, it's a perfect description. Louisiana is known for the deep bayous, family loving, cultural acceptance, and beautiful people.
If you could place three items in a time capsule, which represent the women of today, what would they be and why?
I believe that a bold colored lipstick, tennis shoes, and a photograph of loved ones would represent women today. The bold colored lipstick because we aren't afraid to step out of the normal, be bold, and daring in the world today. The tennis shoes because they represent how hard working we are and that we aren't afraid to get down and dirty. Lastly the photograph, because every woman has a heart for love. We love with every ounce of our being and a photograph would be a perfect representation of that.
Because of media, many people tend to look at pageant with a very scrutinizing option; For you. personally, what have been some of the biggest benefits of being a part of the Miss America Organization. And how would you share the positive nature of pageants with others who may not be familiar?
The biggest benefit of the Miss America Program has been the confidence I have gained, the friendships I have made, and the connections that will last a lifetime. Yes, the world has a negative outlook on pageants, but it is those with the positive outlooks that can change that. By sharing our own experiences, our successes and failures, our mistakes and growth, we can share the positivity that comes with pageantry. Because of pageantry, I can get up in front of a crowd and talk about the effects of drugs, self-confidence, and more, and be extremely confident. I can go to an interview and be at ease because I know that the countless pageant interviews, in person, TV, and more, have prepared me. The Miss America Organization has given me confidence to take on the world and be the strong and independent woman that I am.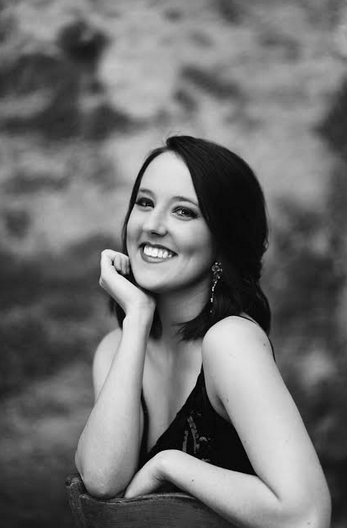 The name of this magazine is Bravura.  "Bravura" is an artistic word for exceptional; in your opinion, what makes you "bravura"?
I believe that my heart makes me "bravura." I have been called "happy Hannah," by my grandmother for as long as I can remember. I use that as a motto for my life, to be the best Hannah that I can be and to let others leave a conversation or time with me, happier than before. All in all, I believe that my heart is truly what makes me "bravura."
Where can fans follow you on social media?
Instagram: @hannah_teutsch, Facebook: Hannah Teutsch, and Twitter: @hannah_teutsch.
What advice do you have for those who want to take part in pageants?
Go for it!!! Don't let anything hold you back. If you want to compete, do it. It will forever change your life. Find an organization to start out with, like the Miss America Organization, and just watch a local pageant to get a feel. Get connected with a volunteer or director within the organization and they will be there for you through it all. You have no idea the amount of love and confidence you will gain through the Miss America organization. You can do it!
What words of thanks do you have for those who have helped to bring you to where you are today  – a member of the Miss Louisiana Class of 2017?
If I could write a book to thank every single person who took part in my journey, I would. I am where I am, and who I am today because of my family, faith, local directors, friends, professors, and Miss Louisiana organization. Each person has played a part in shaping who I am today. From countless support, interview prep, talent creations, and more, they have helped me in more ways than one. I am forever grateful to everyone who has been on the road to "Hannah for Miss Louisiana." Thank you for rooting me on. I love you dearly.
What final words, if any, do you have for the readers of Bravura Magazine?
I hope that you have seen my heart throughout this fun interview and that you are motivated to "Serve Your City." And don't forget, "Team Hannah for Miss Louisiana."