The Road to Miss Louisiana – Anna Blake, Miss Louisiana Tech University
The Road to Miss Louisiana - Anna Blake, Miss Louisiana Tech University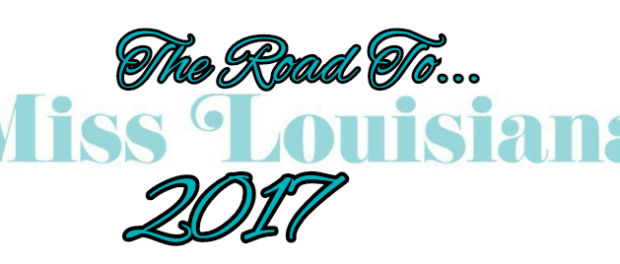 Please share with our readers your platform along with a brief description of what it is.
I'm Miss Louisiana Tech University, and my platform is The Cinderella Project – More than a dress. The Cinderella Project is an organization that gives prom dresses to girls who have financial challenges or obstacles that would otherwise prevent them from purchasing a dress. We have an annual dress giveaway where girls come, and they get to choose their dress from hundreds of different choices. This not only makes them feel special and loved, but it also boosts their self-confidence that will hopefully carry on with them, and encourage them to possible donate the dresses back in the future. They also get the opportunity to apply for a leadership retreat/scholarship. So just by receiving this free prom dress, they are able to participate in something that could change their whole outlook on their future.
How long have you competed in pageants? How do you think you've personally grown with all your prior pageant experience?
This will be my fifth year to compete in pageants, starting my pageant career in the Miss Louisiana's Outstanding Teen Program. I 100% am the person I am today because of competing in the Miss America system. It helped me develop a passion for fitness, that ultimately led to my career choice as a physical therapist. Without my involvement in the Miss America Organization, I would never have realized this passion. It also pushed me to keep up my music skills to perfect a talent. I've also learned amazing interview skills that now anytime I walk into a job interview, I feel so prepared. The Miss America Organization has shaped me to be the person I am today, and I can't imagine my life had I not started competing.
In regards to your platform, why did you choose to go with this particular one?
I had been a volunteer for the Cinderella Project for three years prior  to making it my personal platform. I became aware of it because of the Miss Louisiana Organization, and loved it so much that I decided to make it my platform. It has been such an honor getting to be a spokesperson for the organization by promoting the dress giveaway  through TV, magazine, and newspaper interviews.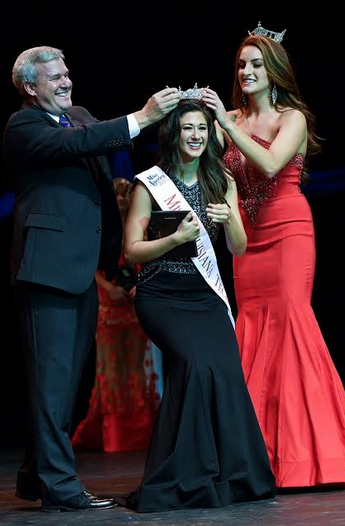 How has working alongside your platform made you into a stronger person?
Being a part of the Cinderella Project has made me stronger because I've been able to see what it's like, first hand, to make a difference in someone's life, and how easy we can take things for granted.
What have you learned from your current Miss Louisiana Justine Ker as well as our Miss America Savvy Shields, which you hope to carry with you if you were to win the title of  Miss Louisiana?
Justine has been such an incredible representative for Louisiana this year, and we could not be more proud of her. Something that I admire about Justine is how intelligent she is and her humbleness about it. She was accepted to Tulane Medical School and completely broke all stereotypes that pageant girls can't be smart. As a prospective physical therapy student, I hope to continue that standard as Miss Louisiana and show girls everywhere that they can be beautiful and smart.
As a title-holder, what is one of the single-most important messages, which you think you convey to your followers?
Something that I really hope my followers see in me is that I genuinely love what I do and that I'm approachable. I am the current Miss Louisiana Tech University, so getting to represent my university has been nothing short of amazing. I hope that the student body following my journey sees how much of a passion I have for my platform, music, service, and life. I also strive to live a very Christ-centered life, that I hope I'm able to radiate in my everyday actions.
If you were to win the title of Miss Louisiana, what is the one thing which you would strive the hardest to accomplish?
I want to be the first Miss America from Louisiana. We've never had a Miss Louisiana win Miss America, and I believe that is long overdue. Being Miss America would only broaden the many opportunities to reach and serve others all across the nation.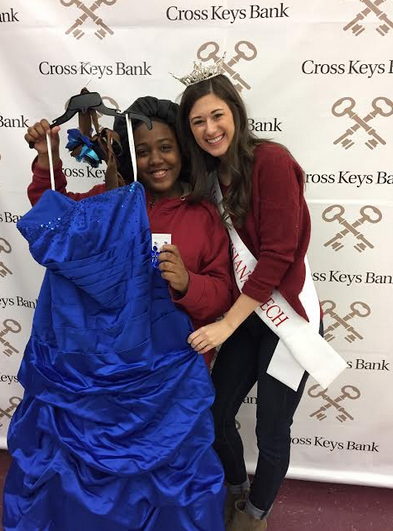 Imagine you're competing for Miss America, and your roommate has never visited Louisiana; how would you describe your state to your roommate?
Louisiana is so unique! We could talk all day about Mardi Gras and the food, but I would also talk about some of the unique history Louisiana has. There are so many plantations with a special story, the Tabasco Factory, and we can't forget swamp tours. Louisiana is unlike all the other states, and those are just some of the things that make us special.
If you could place three items in a time capsule, which represent the women of today, what would they be and why?
Three things I would put in a time capsule to represent women today: a diploma, an olive tree branch, and the Miss America crown. A diploma because more and more women are graduating college and graduate programs every year. We have made such amazing strides for women throughout history, and I couldn't be more excited to be a part of it. An olive tree branch, to obviously represent peace, because this generation is all about women's equality in the work force and the peace that we face because that equality is finally happening. And last, the Miss America crown because Miss America is becoming more relevant every year! She is always an outstanding role model with a heart for service for little girls to look up to, while also being intelligent, talented, and fit.
Because of media, many people tend to look at pageant with a very scrutinizing opinion; For you. personally, what have been some of the biggest benefits of being a part of the Miss America Organization. And how would you share the positive nature of pageants with others who may not be familiar?
Like I said before, I am the person I am today because of the Miss America Organization. It has given me the drive to be successful and motivates me everyday. It also is paying for my college tuition, which is something often overlooked. As Miss Louisiana Tech, the rest of my tuition at Tech is paid for, and the scholarship I receive from Miss Louisiana goes towards text books or other academic related things. This alone makes Miss America extremely relevant because it helps women everywhere achieve their scholastic goals.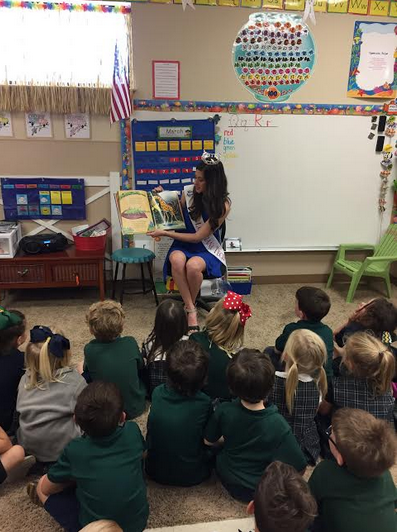 The name of this magazine is Bravura.  "Bravura" is an artistic word for exceptional; in your opinion, what makes you "bravura"?
Something that makes me exceptional is my dedication to achieve excellence. I don't let myself just be "good" compared to others. I set my own standards and strive to be the best me every day. This motivation and dedication is something I have learned while competing in pageants because it's not just a pageant, it's a lifestyle.
Where can fans follow you on social media?
Instagram, and Facebook.
What advice do you have for those who want to take part in pageants?
DO IT. I promise you won't regret it. And even if you don't walk away with the crown, I promise you will walk away with something more valuable. Whether or not that's interview skills, a desire for a healthy lifestyle, or just more confidence within yourself, you will always gain something from competing in pageants.
What words of thanks do you have for those who have helped to bring you to where you are today  – a member of the Miss Louisiana Class of 2017?
I can't say thank you enough to my mom and dad. My mom has been with me every single step of the way, and there is no way I could do what I do without her. And my dad is such a trooper through all the shopping and craziness that comes with pageants.
What final words, if any, do you have for the readers of Bravura Magazine?
I want everyone reading to know how important the Miss America Organization is. It impacts thousands of women each year to be the best person they can all while promoting community service and academics. It is not just a beauty pageant; it is a lifestyle dedicated to improving your life and the lives of others.