The Road to Miss Michigan – Leah Massie, Miss Ludington Area
Leah Massie is the next contestant to be featured as part of our series, "The Road to Miss Michigan." Continue reading to learn more about Leah and her journey to the crown!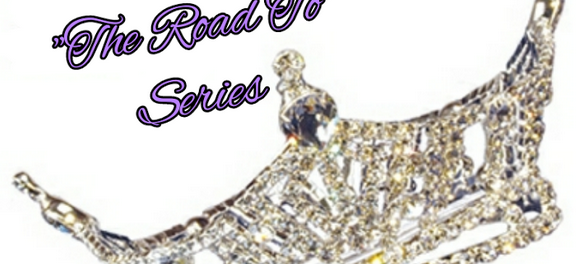 Please share with our readers your title & platform.
My name is Leah Massie
Title: Miss Ludington Area 2017
Platform: L.I.G.H.T – Leading Improvement and Giving Hope Together: Changing the Conversation about Adoption
How long have you competed in pageants? How do you think you've personally grown with all your prior pageant experience?
This is my second year competing in the Miss America Organization. Since starting my journey in the organization I have experienced growth throughout my life. I am much more confident in myself and my abilities. Public speaking and interviews no longer make me nervous as I have grown comfortable speaking in front of others. My time competing has also given me lifelong friendships that I will cherish forever.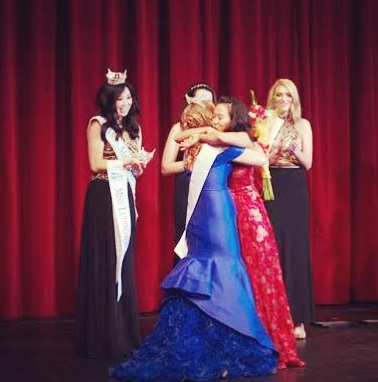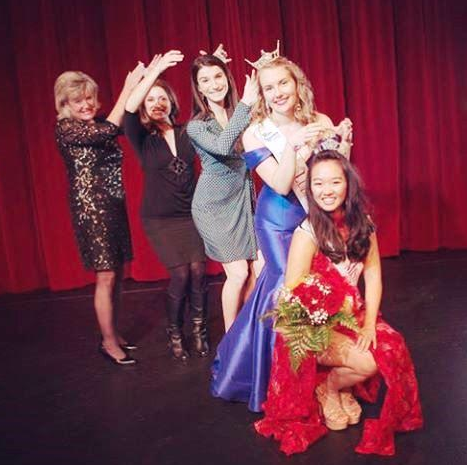 In regards to your platform, why did you choose to go with this particular one?
Around 5 million people alive today have been adopted. In my family alone eight members, including myself, were adopted. I felt it was extremely important to shed light on the topic. I love being able to share about adoption as it has been an incredibly blessing in my life. It's through having open conversations and raising awareness that we can work towards ending the many misconceptions.
How has working alongside your platform made you into a stronger person?
Having been adopted, working alongside my platform has helped me to become more comfortable with addressing the topic. Unfortunately, I have been targeted by others for looking different. The work I've done with my platform has helped me in handling these negative encounters with grace and strength in knowing who I am.
What have you learned from your current Miss Michigan, which you hope to carry with you if you were to win the title of Miss Michigan?
This past year I have been able to watch Arianna handle herself with such class. She has received a lot of negative comments from others for a variety of reasons, and it is truly a testament to her character that she continues to take the high road. Arianna does not treat us differently; we are all young women striving to make the world a better place. I hope to always continue this in my own life and if I were to win the title of Miss Michigan.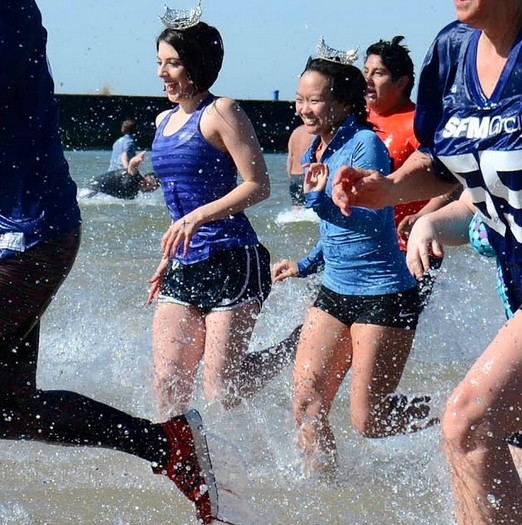 As a title-holder, what is one of the single-most important messages, which you think you convey to your followers?
"You are enough, a thousand times enough." –Atticus Finch
If you were to win the title of Miss Michigan, what is the one thing which you would strive the hardest to accomplish?
Winning the title of Miss Michigan would be such an incredible honor, but I could see how all of the travel and appearance could wear a person down. I would strive to stay levelheaded and grounded throughout my year of service. It is so important to me that I never lose sight of who I am at my core.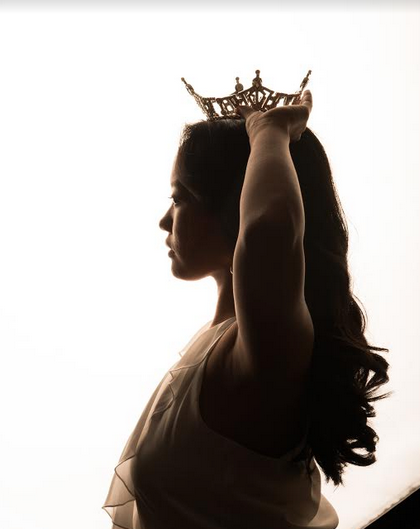 Imagine you're competing for Miss America, and your roommate has never visited Michigan; how would you describe your state to your room mate?
From the Motor City (Detroit) to the beautiful state parks, there is something for everyone. Come cheer on the Tigers at Comerica Park and take a dip in one of the Great Lakes, rivers, or streams that Michigan has to offer. It is so easy to get caught up in life and all of our responsibilities, but in Michigan there's always time for one more game of corn hole, one more walk on the beach, and one more marshmallow roasted over the fire.
If you could place three items in a time capsule, which represent the women of today, what would they be and why?
I would put in a dumbbell to represent the strength of woman today, books to represent intelligence, and a piece of coal to represent the women that accomplished amazing things when under extreme pressure.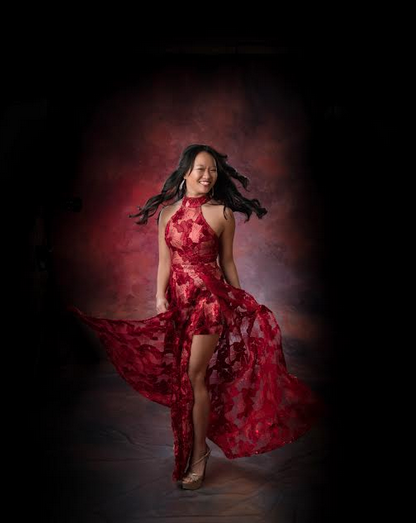 Because of media, many people tend to look at pageant with a very scrutinizing opinion; For you. personally, what have been some of the biggest benefits of being a part of the Miss America Organization. And how would you share the positive nature of pageants with others who may not be familiar?
The amount of confidence I have in myself after becoming a part of the Miss America Organization has been amazing. I am not as introverted as I used to be and am much more comfortable with sharing about myself and things I am doing. I love utilizing various social media platforms to share about my journey in the Miss America Organization. They're a great way to let others see what the organization is all about as well as interact with people.
"Bravura" is an artistic word for exceptional; in your opinion, what makes you "bravura"?
My heart for others. As we become more individualistic as a society, it can be easy to neglect our face to face interactions with others. As a social work student and in life, my heart and compassion for others carries over into everything I do.
Where can fans follow you on social media?
Facebook: https://www.facebook.com/MissLudingtonArea/
Instagram: https://www.instagram.com/missludingtonarea/
Please remember that these are my "highlight reels". It is perfectly okay to not always have it all together!
What advice do you have for those who want to take part in pageants?
You get out of pageants what you put into them. You can come in, compete, and leave, but I've found that the best memories come from reaching out to the other girls, getting to know the directors, and taking it all in. Don't be afraid to ask for help; the other girls are more than willing to. Be kind to yourself. You don't need to go to the gym every day and only eat salads to succeed. Workout and eat clean to take care of your body, but don't feel bad for eating ice cream or doughnuts. As Atticus Finch once said, "You are enough, a thousand times enough."
What words of thanks do you have for those who have helped to bring you to where you are today in the Miss Michigan Class of 2017?
I would not be where I am today if not for my amazing family and friends. Thank you for always believing in me, especially on the days that I didn't believe in myself. Thank you for your unwavering love even when I know I was hard to love. Most importantly, thank you for teaching me to always reach for the stars. My world is infinitely brighter because I have you all in it.
What final words do you have for the readers of Bravura Magazine?
Believe in yourself and the beauty of your dreams. Never let anyone convince you that you take up too much room. You are worthy to take up as much space as you want, simply because you are.