The Road to Miss New York – Olivia Grant, Miss Thousand Islands
Olivia Grant is the next contestant to be featured as part of our series, "The Road To Miss New York." She is the current Miss Thousand Islands 2017. Continue reading to learn more about Olivia, her journey towards the crown, and why she chose her platform, The Representation Project.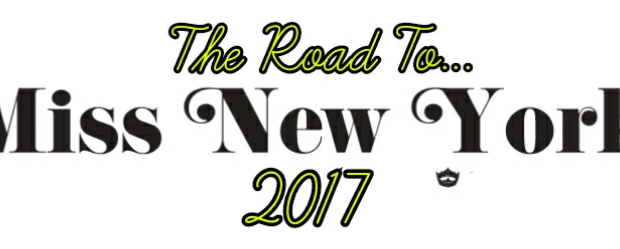 Please share with our readers your title & platform.
Title: Miss Thousand Islands
Platform: The Representation Project
How long have you competed in pageants? How do you think you've personally grown with all your prior pageant experience?
I have competed in pageants since 2014 and my life has never been the same. I won the first pageant I competed in at age 17, and my year of service completely transformed me from a young girl who had a spark of passion to make a difference in her community to a woman who is on fire for change. Because of this organization, I have grown into someone who is informed and concerned about world issues, unafraid to fight for what I believe in, yet able to understand the perspectives of those around me.
In regards to your platform, why did you choose to go with this particular one?
My platform, The Representation Project, is an organization that uses media, such as film and television, as a tool to transform culture at a grassroots level. As a film student, I have learned that these mediums are wonderful conduits of ideals like hope and peace. Film has the power to inspire and uplift the masses. My work with this group seeks to change hearts and minds on issues like immigration, income equality, same sex marriage, racial equality, and religious freedom. We can't be what we cannot see, but if we can move more stories of diversity, equality, and liberty into the mainstream media, future generations will grow up thinking that's the way the world is supposed to be.

How has working alongside your platform made you into a stronger person?
With knowledge comes power. My work with The Representation Project has made me aware of the disturbing representation issue in the entertainment industry and has inspired me to use my voice to make room for voices that don't often get heard. I have become a stronger person because I know that my strength as an artist is integral to disrupting limiting narratives, so that everyone can reach their full human potential.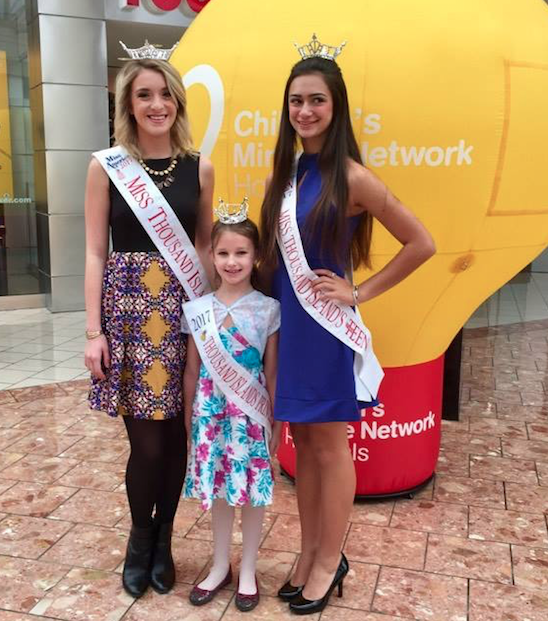 What have you learned from your current Miss New York, Camille, which you hope to carry with you if you were to win the title of Miss New York?
As a fellow singer, I admire the personality in Camille's voice and the fierceness of every single one of her performances. I have learned from her vocal skill and stage presence simply by watching her. If I win the title of Miss New York, I hope to channel Camille's soul and passion into all of my performances around the state, and on the Miss America stage.
As a title-holder, what is one of the single-most important messages, which you think you convey to your followers?
The reason I started competing in pageants is that I was born with a vascular disorder that manifests itself as a large red birthmark on the back of my leg. I wanted to be able to walk confidently on-stage in a swimsuit in order to be an example to young women; that my "perceived flaws" are an asset to who I am and make me beautiful. I hope to convey to my followers the importance of being boldly and unapologetically YOU.

If you were to win the title of Miss New York, what is the one thing which you would strive the hardest to accomplish?
I would endeavor to be a Miss New York representing every corner of this great state! From Buffalo to Plattsburg to Staten Island, New York is a diverse state comprised of cities, villages, and countryside. It would be a mission to be a representative of the people in all those areas, making sure to visit many areas and bring the four points of the crown to every nook and cranny, from the top of the Empire State Building to the floorboards of the Maid of the Mist!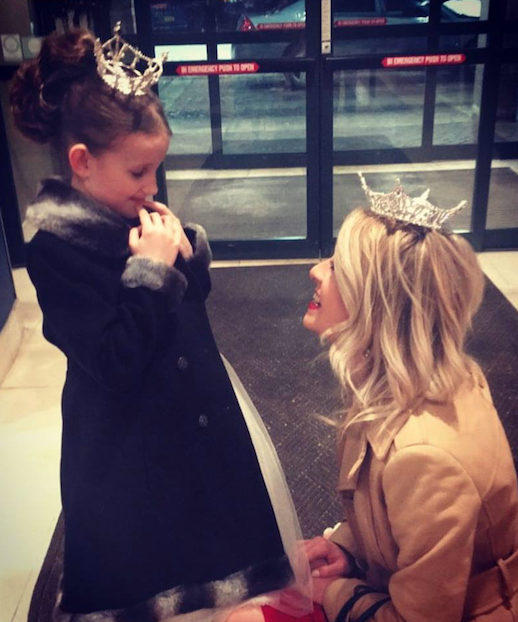 Imagine you're competing for Miss America, and your roommate has never visited New York; how would you describe your state to your roommate?
New York is so diverse, just like the people and ideas within it. If you travel upstate (where I am from) you get the beautiful Thousand Islands nestled in the St. Lawrence River, little villages steeped in history, and rural farmland. As you travel around the state you continue to see a diverse mix of small towns and the greatest city in the world, the homes to people with an array of perspectives, stories, and experiences.
If you could place three items in a time capsule, which represent the women of today, what would they be and why?
A baseball bat to signify how women have smashed through glass ceilings, the pink hats worn in the 2017 women's march, and a twist ice cream with rainbow sprinkles to signify the diversity of women (I've decided the time capsule doubles as a freezer).
Because of media, many people tend to look at pageants with a very scrutinizing opinion; For you personally, what have been some of the biggest benefits of being a part of the Miss America Organization. And how would you share the positive nature of pageants with others who may not be familiar?
As titleholders, we dedicate ourselves to a year of service. Through MAO, titleholders are able to use their crowns as a microphone to speak on issues in which they believe, work closely as ambassadors for our local Children's Miracle Networks, and fight tirelessly for our platform issues. The scholarship point of the Miss America crown is also so relevant because, as titleholders, our focus is our education. In addition, we work throughout the year to be educated and informed on issues in our communities, states, and nation, and make change there. I consider it an honor to share these positives with my peers.
"Bravura" is an artistic word for exceptional; in your opinion, what makes you "bravura"?
My empathetic nature makes me bravura. I strive to embody empathy by making it a priority to understand the perspectives of others. My focus as a stage and screen major has taught me the importance of listening to people and learning their stories. Being empathetic makes me exceptional because I am able to hold my own strong beliefs while respecting those of others, even if they don't align with mine.
Where can fans follow you on social media?
Instagram missti2017, Facebook, Twitter: @oliviakgrant.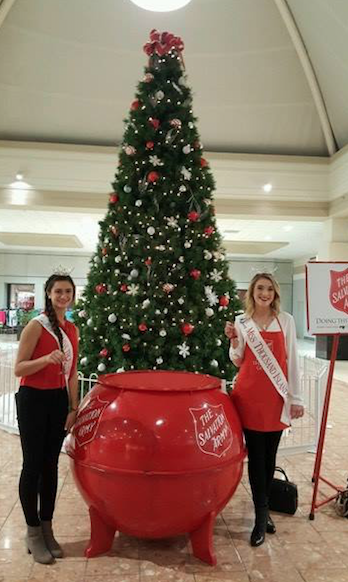 What advice do you have for those who want to take part in pageants?
The advice given out most often is to "be yourself," and yes, that's incredibly important, but pageants have taught me so much more. One of the important lessons I have learned through competing in this organization is to be open to the expansion of the definition of "yourself" and take every experience as an opportunity for growth.
What words of thanks do you have for those who have helped to bring you to where you are today in the Miss New York Class of 2017?
You have helped to mold me into the strong woman I am so proud to be. Thank you from the bottom of my heart for loving me unconditionally every step of the way.
What final words do you have for the readers of Bravura Magazine?
With last year's historic presidential election and the predominance of the gender equality discussion in our popular culture right now, I think the Miss America Organization is more relevant than perhaps at any other moment in its nearly 100 year history. I am proud to be part of that legacy, and I hope my year of service will stand out as one dedicated to shouting women's stories from the rooftops through the most sparkly microphone in existence: the Miss America crown.