The Road to Miss New York 2017 – Neetu Chandak, Miss Seneca Falls
Bravura Magazine is excited to share that we are expanding our "Road To..." series is expanding from coast to coast, and our next debut is from the one of my favorite states to visit, New York, known as, The Empire State! The first contestant from this state to be featured is Neetu Chandak! Continue reading to learn more about her journey to the crown, what she's learned from the reigning Miss New York, and much more!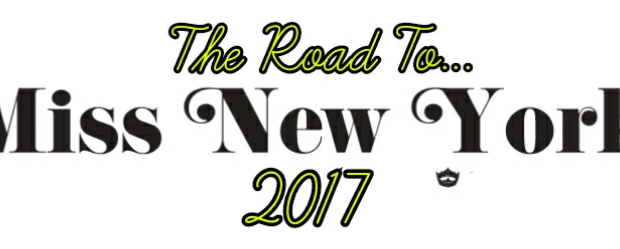 Please share with our readers your title & platform.
I am Miss Seneca Falls 2017 and my platform is Mentors Empower ME. My platform is an initiative to encourage more high school and college students involved with mentoring.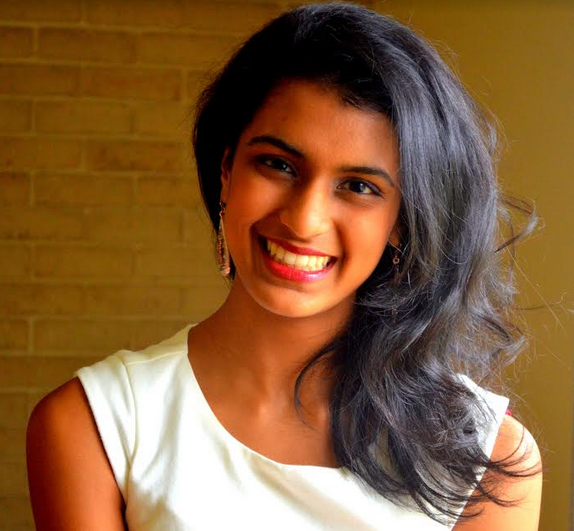 How long have you competed in pageants? How do you think you've personally grown with all your prior pageant experience?
My first pageant was at 16 in the Miss New York's Outstanding Teen program and I have competed on and off in the Miss Program for three years.  I have learned that it is not about the number of times of competing that makes one successful.  It is about how one reflects upon each experience whether it be in pageants or in life.
In regards to your platform, why did you choose to go with this particular one?
My platform stems back from an experience in 4th grade.  I was signed up to compete for my first spelling bee when a week before the competition, I wanted to drop out.  I remember standing on top of my dining hall table and crying to my mom because that is how inadequate I felt.  My mom did not let me drop out.  Had it not been for my mom, I never would have known that I would have WON that first spelling bee.  I also would never have known that I would be spelling as a Top 8 Finalist at the Scripps National Spelling
Bee!  I have reflected upon these moments and realized that mentors are so important in guiding and motivating our students so that they can reach their full potentials.
How has working alongside your platform made you into a stronger person?
Being a mentor has empowered me in many ways.  I have developed strong connections in the community where I am constantly influenced by people of diverse backgrounds.  I have also polished my communication and leadership skills.  Finally, the students I have worked with have taught me the fun of
being spontaneous.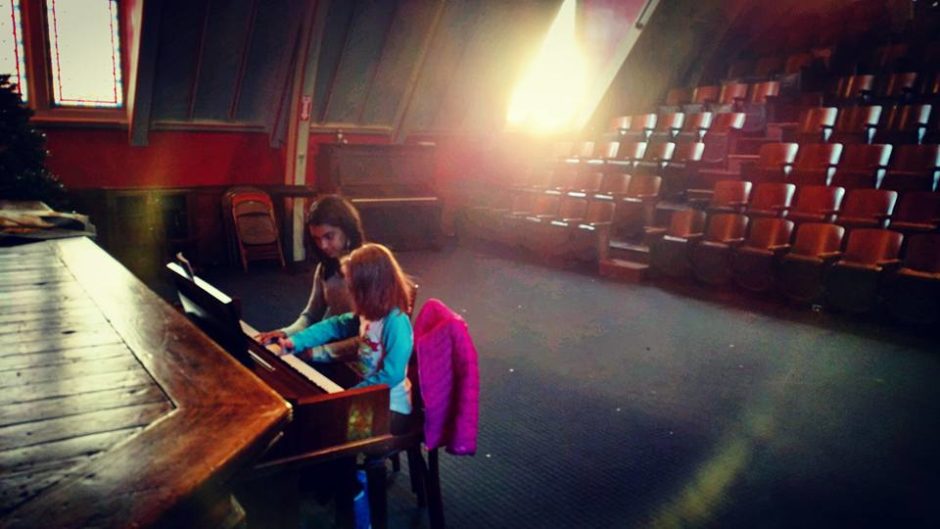 What have you learned from your current Miss New York, Camille, which you hope to carry with you if you were to win the title of Miss New York?
From Camille, I have learned to 'roll with the punches.' Traffic might get in the way of an appearance, WiFi might interrupt a presentation, or you could get glass in your foot, making it difficult to play the piano (true
story, this happened to me lol). At the end of the day, the show goes on. This is one tip Camille has emphasized to the contestants and even when we both attended Cornell.
As a title-holder, what is one of the single-most important messages, which you think you convey to your followers?
Never let anything or anybody dull your sparkle.  I am not sure who wrote this quote as I found it on Pinterest when I was a junior in high school, but this quote gives me the power to choose how I act and feel even under extenuating circumstances. I hope this quote does the same for somebody else going through a tough time.
If you were to win the title of Miss New York, what is the one thing which you would strive the hardest to accomplish?
Besides spreading my platform to as many schools and local organizations, I want more girls to be able to compete at Miss New York. The opportunities and lessons that I have gained as Miss Seneca Falls are so valuable.  I also believe having more titleholders makes it possible to have small towns like Seneca Falls represented.
Imagine you're competing for Miss America, and your roommate has never visited New York; how would you describe your state to your roommate?
Diverse is the best way to describe NY.  Be it the people or the differences in landscapes, there is always something to do.  You can be in the heart of busting NYC, or be hiking the mountains of the Adirondacks, to exploring the hidden gems in the Finger Lakes to seeing one of the seven wonders of the world, Niagara Falls.  As somebody who has grown up in the Finger Lakes region, I would recommend checking out Robert Treman State Park in Ithaca, absolutely 'gorges.'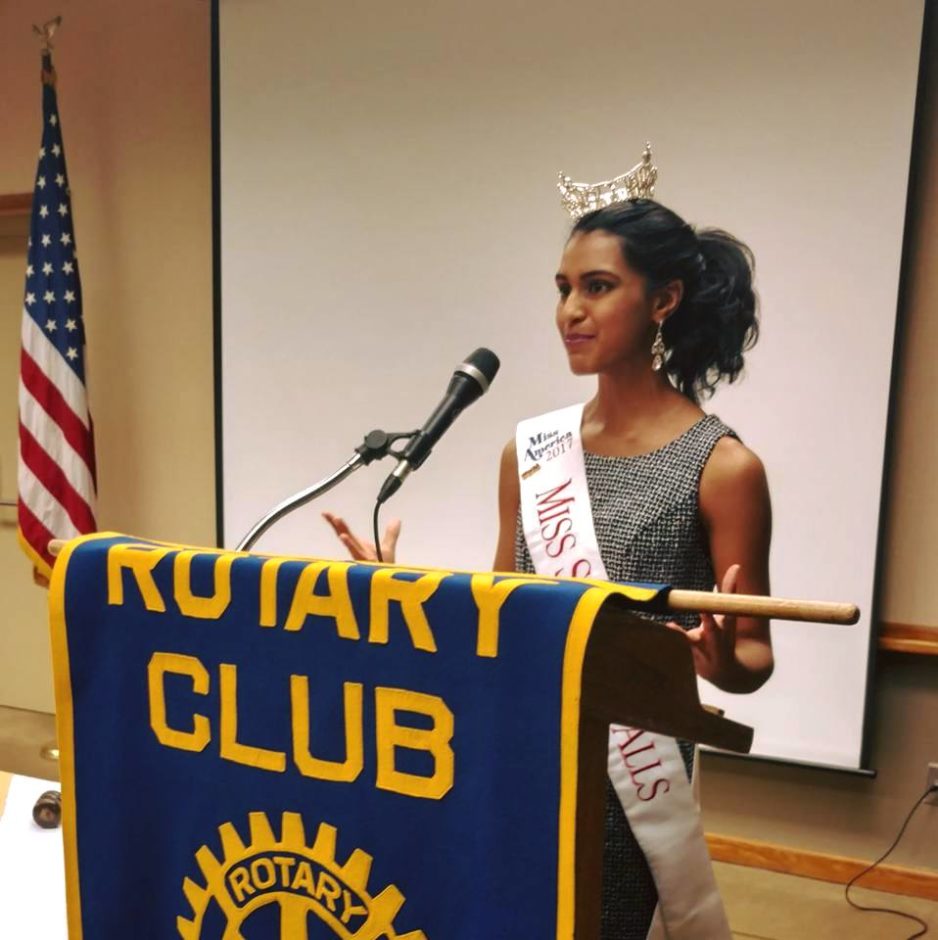 If you could place three items in a time capsule, which represent the women of today, what would they be and why?
*Rainbow Glitter – the little glitter pieces are all different and represent that each woman sparkles in her own way*
*Watch – women of today are busier than ever before and we are constantly balancing several activities at once!*
*The movie, Legally Blonde – not only is it entertaining and my all time favorite movie, but its a story that has inspired many women to bring the unexpected and to turn a negative situation into a positive one*
Because of media, many people tend to look at pageant with a very scrutinizing opinion; For you. personally, what have been some of the biggest benefits of being a part of the Miss America Organization. And how would you share the positive nature of pageants with others who may not be familiar?
Obviously, scholarship is relevant and alleviates the cost of college. Besides the money, one of the greatest personal benefits has been overcoming my fear of public speaking.  The interview and onstage question
portions of competition along with presenting my platform has pushed me to practicing my speaking skills. Another benefit has been being accepted not only into a "sisterhood," but a family of sorts.  It is nice to have a supportive family who cheers you both on and off stage.
"Bravura" is an artistic word for exceptional; in your opinion, what makes you "bravura"?
I bring the unexpected and even set trends.  Part of being a trend-setter is going against the norms and taking risks.  While I was initially afraid to take the leap into competing in pageants because of having the image of a "spelling bee girl,"  I think the leap was all worth it.  It is possible to break stereotypes and show others that it is okay to do the "unconventional."
Where can fans follow you on social media?
*Instagram: @neetu_chandak*
*Miss Seneca Falls 2017 Neetu Chandak FB: @MissSenecaFalls2017*
What advice do you have for those who want to take part in pageants?
Know the purpose and intent for each decision made.  It could be the reason for competing, the reason for choosing wardrobe, or the reason for performing a particular talent.  Knowing your purpose gives one the
confidence to go forward even when others may not see the intent.
What words of thanks do you have for those who have helped to bring you to where you are today in the Miss New York Class of 2017?
I would like to thank my family, friends and mentors for being supportive of my pageant journey.  Your belief in me keeps me going.  I would also like to thank the Miss NY Board members for making each contestant feel like part of the family.  Finally, I would like to extend a thank you to the Class of 2017 – they are a phenomenal group of girls and make the journey all the better!
What final words do you have for the readers of Bravura Magazine?
Thank you Bravura Magazine for this wonderful opportunity.  To the readers, sparkle on!

The 2017 Miss New York State Pageant takes place on Friday May 26th thru Sunday May 28th. Bravura Magazine will be there to cover the preliminaries and pageant for all of our readers! If you would like to donate to the Miss New York Scholarship Program, you can do so via this link.