The Road to Miss New Jersey 2017 – Jacqueline Algarra, Miss Atlantic County
The road to Miss New Jersey is an exciting one; we are thrilled to have this second installment of our "Road to Miss New Jersey" feature, which we debuted last year. Over the next few weeks, you will have the chance to meet all of the beautifully talented ladies who are vying for the crown this June! Our next contestant in this series is Jacqueline Algarra, Miss Atlantic County.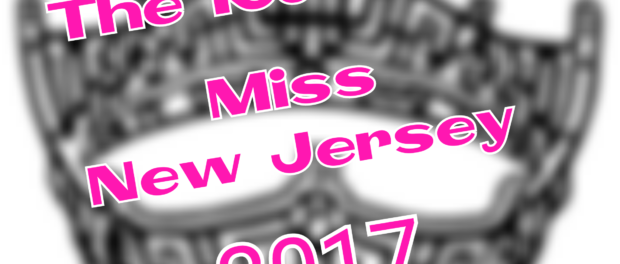 Please share with our readers your title & platform.
Hello! My name is Jacqueline Algarra and I am Miss Atlantic County. My platform is the National Eating Disorder Association (NEDA) and Body Positivity.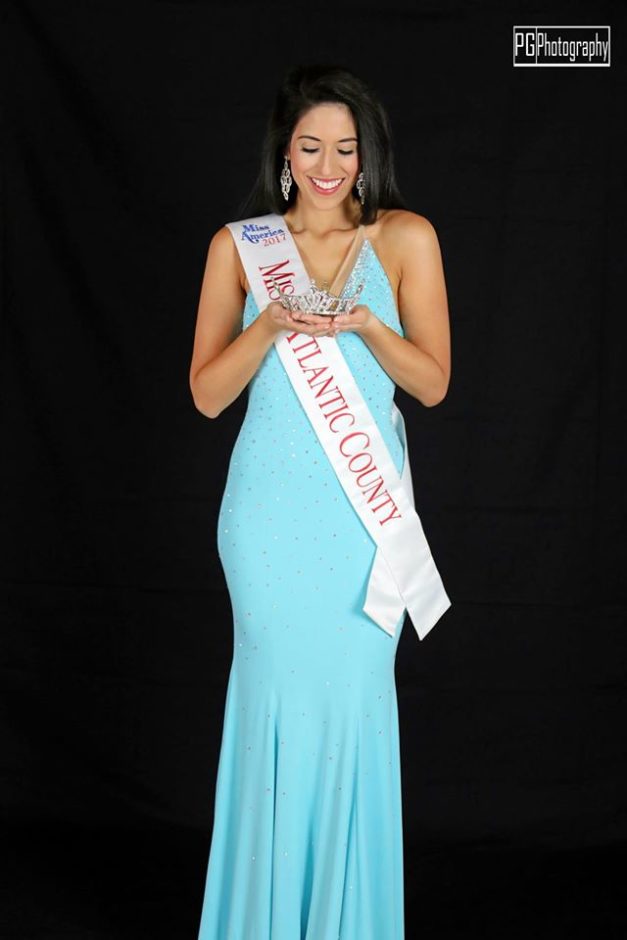 How long have you competed in pageants? How do you think you've personally grown with all your prior pageant experience?
I've competed in pageants since I was in fourth grade, about 10 years old. At my very first pageant I was in a sea of 100 girls onstage, lost in the crowd. I was shy with my little cheetah print glasses and couldn't get through my onstage introduction without running off stage! From then on, pageants have been the basis that helped me grow into the woman I am today. I learned to brush off anything that didn't go as planned. I learned to love myself, glasses and all (that I still wear proudly today when I go to bed). I can walk into any job interview able to answer questions on the spot. For that, I am so grateful.
In regards to your platform, why did you choose to go with this particular one?
In High School, I was diagnosed with an eating disorder. I started a diet to lose a little bit of weight my sophomore year. It spiraled out of control with my type A controlling personality, a big factor that can play a part of developing an eating disorder. It tore apart my mother that had to watch me whither away, my family that painfully watched me push apart food at meal times, and it affected my ability to live my life to the absolute fullest. I feel so lucky to be fully recovered today by getting help and able to attend college. And of course, attend Miss New Jersey as a contestant! I hope to provide education to those that don't understand fully what an eating disorder is and also provide education to those that may have family members affected. By recognizing the warning signs, you may be able to help someone who you may not have even realized is struggling.
How has working alongside your platform made you into a stronger person?
I have already seen an impact in promoting my platform across New Jersey. I have a Facebook group for Miss Atlantic County with over 200 likes. There, I post articles about NEDA and Body Positivity as well as how to be aware of what you say that could promote body negativity to those around you. I have already gotten private messages on my facebook page from people I've never met. They explain to me about how they have been suffering from an eating disorder for years and that my page gives them hope as well as keeps them going. That to me is the best part of being a Miss New Jersey titleholder. By being active, you are able to touch people's lives in ways you never would imagine. It has made me a stronger person by realizing how big an impact a voice and bravery can make by speaking out about such a rough patch in my life.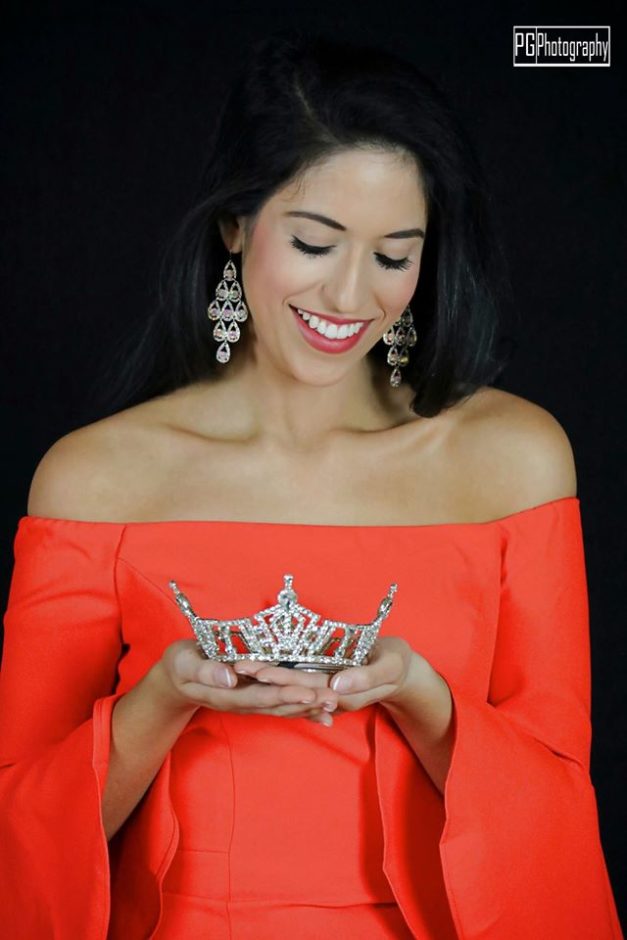 What have you learned from your current Miss New Jersey, Brenna Weick, which you hope to carry with you if you were to win the title of Miss NJ?
I first officially met Brenna at the first local pageant I was competing in this season. I was backstage, still new to the Miss America Organization and making friends. Brenna was talking to all of the girls and she approached me, only having seen me on social media. She introduced herself and asked about how I was feeling at the pageant and talked with me for a while. Brenna was so easy to talk to and friendly not only to the seasoned girls, but to me as a new face in the system. She is so kind and truly happy for you. That is something I want to always keep with me with my current title and any titles the future holds for me. Brenna is very approachable and a true friend to all not only at pageants, but at events in the community. I always want people to not be afraid to approach me as a titleholder and ask questions.
As a title-holder, what is one of the single-most important messages, which you think you convey to your followers?
If I had to pick a single-most important message as a title-holder, it would be to love yourself because you are you and you are unique. So many woman and men focus on the things they would like to change about themselves rather than focusing on the beautiful things that make them who they are. When I was in high school, I focused on my "imperfect" nose. Due to years of cheerleading and catching girls from stunts, I have a bump in my nose. One day, I really looked at the situation and it hit me. If I ever were to change something about my face or body, I wouldn't be Jacqueline anymore. This is exactly how I am supposed to be. If I ever "fixed" that small part of my nose, it would change my whole face. Going back to my platform, this constant need to "fix things" and "be better" could spiral into fad dieting, eating disorders, and in this case, body negativity. I want to instill this message in people early on so not only will they be healthy physically, but mentally as well.
If you were to win the title of Miss New Jersey, what is the one thing which you would strive the hardest to accomplish?
If I was honored with the title of Miss New Jersey, I would strive the hardest to promote body positivity to people, especially young people, about the importance of loving yourself and your own body. There are a lot of pressures that young people face in society to strive to be "perfect". People strive to diet to have the "perfect" body, to be the best dancer, or to be the best at sports. I want to show people that they are enough as they are and they are loved by so many.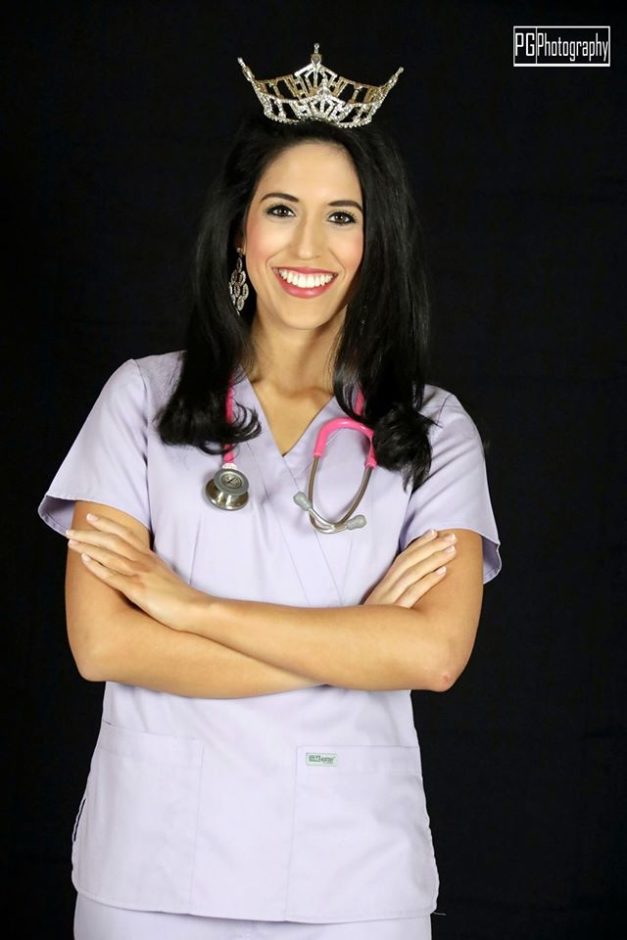 Imagine you're competing for Miss America, and your roommate has never visited New Jersey; how would you describe your state to your roommate?
New Jersey is right on the water by the East Coast and the Atlantic Ocean. It is so beautiful to tour because of the culture, theater, and our beautiful shores. Atlantic County is home to Atlantic City. It is full of great shows, celebrities, and history. It is home to the Miss America Pageant! New Jersey is full of kind people and great food. You can't go wrong with a fresh boardwalk pizza and water ice!
If you could place three items in a time capsule, which represent the women of today, what would they be and why?
I would place a smart phone, Bravura magazine, and my nursing stethoscope. A smart phone is our means of communication currently in the world and opens up our view to research things and learn. Our knowledge as women is power. I would put Bravura magazine in the capsule because it would show the Miss New Jersey girls as well as our current Miss New Jersey. I believe that we as pageant girls show that women can follow their dreams and reach their goals with hard work. I would lastly put my nursing stethoscope in the capsule to show that women can get an education in ANY job they so desire and change lives.
Because of media, many people tend to look at pageant with a very scrutinizing option; For you. personally, what have been some of the biggest benefits of being a part of the Miss America Organization. And how would you share the positive nature of pageants with others who may not be familiar?
By being part of the Miss America Organization I have learned how to carry myself with confidence and poise as well as answer any question that may be asked in an interview. These skills are life skills that I can take with me wherever I go and to wherever hospital I work at in the future. Whether it is at the actual job interview, or through conversing with a patient. I am able to walk into any of my patient's rooms without nerves because of all that the Miss America Organization has taught me. I have made so many friends in the Miss America sisterhood that I never would have met had I never competed. Each of them inspire me in their own special way. I would share this positive nature of pageants with others by explaining the four points of the Miss America Crown (Service, Success, Scholarship, and Style). Each point is truly part of the woman I am today.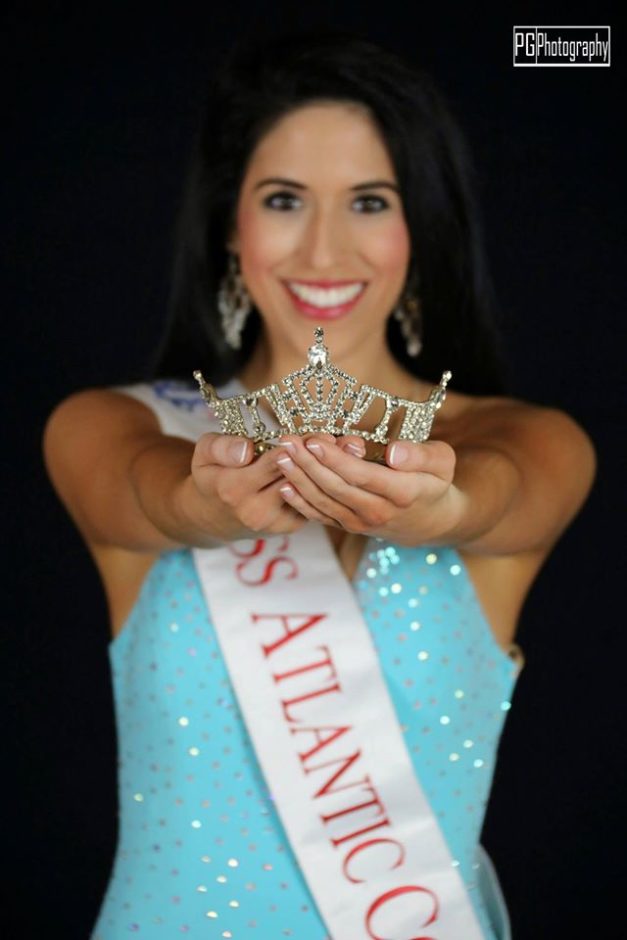 "Bravura" is an artistic word for exceptional; in your opinion, what makes you "bravura"?
I would have to say my service not only with my title, but with my career choice makes me "Bravura". Being a title holder is not about wearing a crown and posing for a picture, but instead it is about the service that you do and how much you give back to others. I have a passion for serving others and making a difference in people's lives as well as in the community. Through my title, I have been able to give so much time to others as well as educate them on my platform. Through my career choice of nursing, I am able to serve others with my nursing knowledge and help them through a hard disease process, or give medicine to heal their pain.
Where can fans follow you on social media?
Instagram: jacquelineaxo
Facebook: Miss Atlantic County 2017 Jacqueline Algarra
What advice do you have for those who want to take part in pageants?
My biggest advice is to BE YOURSELF and have fun! I can't stress this enough. When I first started pageants as a young girl, I was so determined and focused on the crown that I forgot to have fun. I walked around with butterflies in my stomach at every event and I was barely able to take in the moment. The judges can see who is truly having fun on stage. So, if you be yourself and have a ball with every part of the competition, you are a winner with or without a crown.
What words of thanks do you have for those who have helped to bring you to where you are today in the Miss New Jersey Class of 2017?
I really don't think words can describe how truly grateful I am to these people. The support I have gotten this whole year has been incredible; every one one of my friends and family has been the greatest support system to me. Thank you for being there through the losses and the wins.
What final words do you have for the readers of Bravura Magazine?
Bravura readers, please love yourself, respect yourself, and ban body negativity!