Happy Valentine's Day from Miss New Jersey
Did you know that an average estimation of 15 million E-valentines were sent in 2010? Just imagine how that number has increased over the past seven years! But how many of them were personalized by your gorgeous Miss New Jersey Brenna Weick?! We recently partnered with Brenna for an exclusive Valentine's Day-themed photoshoot! Ashley Rice of Eyez by Ashley was our lead makeup artist for this shoot, and photography was done by P.G. Photography!
It was a cool, crisp afternoon, as we headed to downtown Princeton, with a bouquet of heart balloons. Brenna took to the Princeton University campus, as we shot at a few different locatios in & around the University grounds.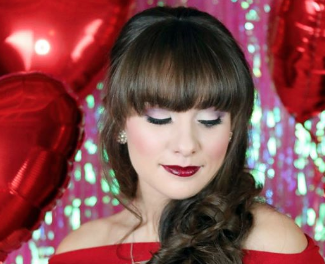 Check out the images from our photoshoot below! Which one is your favorite? Be sure to like, comment, and most importantly, share the images! Let's spread the love from Miss New Jersey to all our readers on this beautiul day!
And in case you happened to miss it, here's our video from the photoshoot: