Region's Confectioners Return to Philadelphia National Candy Show
ATLANTA – For Immediate Release: Despite snow and chilly winter temps, retail confectioners and other industry members from throughout the Tri-State/ Mid-Atlantic region and beyond headed to the Greater Philadelphia Expo Center to see the newest product innovations, trends and educational programming at the January 7-9, 2017 Philadelphia National Candy, Gift & Gourmet Show. Building upon a successful 2016 collaboration, the Retail Confectioners Association of Philadelphia (RCAP) once again teamed up with Urban Expositions to co-locate with the Philadelphia Gift Show (January 6-9, 2017) in Oaks, PA.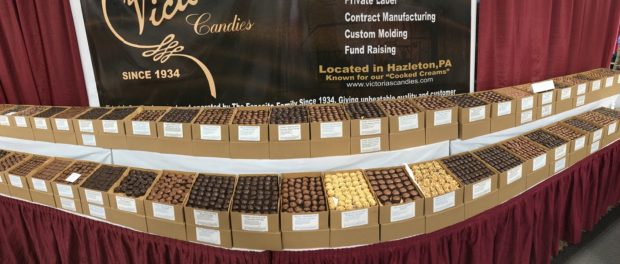 "We were very pleased to see so many of our loyal buyers from key states in the region, like New Jersey, Pennsylvania, Maryland, New York, Delaware, as well as other parts of the country ranging from Florida to Washington State," said Paul Esposito, RCAP president and owner, Victoria's Candies.  "We also saw nice traffic from gift show buyers seeking new candy lines and other impulse items, which is exactly what we were hoping for with this co-location."
"Our second run alongside the Philadelphia National Candy, Gift & Gourmet Show certainly reinforces our belief that these two events are an ideal match," adds Ron Mathews, vice president of Foodservice Group, Urban Expositions, producers of the Philadelphia Gift Show. "The complimentary product mix, together with new business opportunities, travel savings and easy accessibility, make the co-location a win-win for buyers and exhibitors alike."
"We were very pleased with the January show. The weather did not compromise our results as we still saw many of our key customers," says exhibitor Carl Bender, Simplex Paper Box Corporation. "We also found the Saturday – Monday date pattern to be beneficial – with good traffic all three days. We see such value in this trade show for building long term relationships not only with our own customers, but with other members of the industry as well."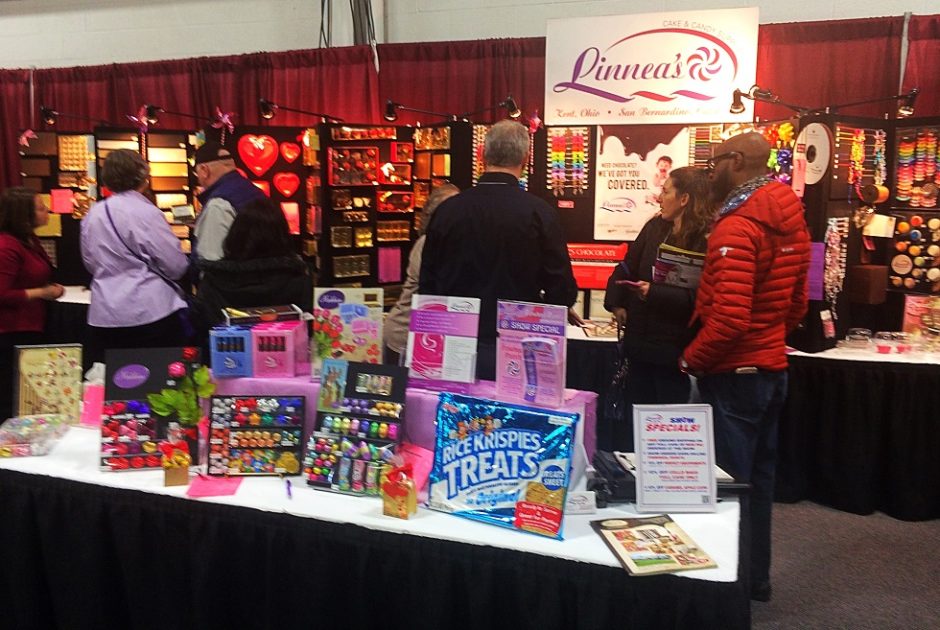 As the nation's largest show dedicated to the retail confectioner, the semi-annual Philadelphia National Candy , Gift and Gourmet Show attracts specialty retailers, wholesalers and manufacturers seeking the latest offerings in the category, including candy, chocolate and gourmet specialties to candy-making equipment, packaging and plush items.
In addition to product resources, January show buyers had the opportunity to attend educational seminars led by industry leaders covering everything from branding and packaging to tips to starting a candy business.   Among the highlights was a new partnership between RCAP and the Pennsylvania College of Technology Culinary Department creating a "RCAP Scholarship Fund" for the students. As part of the program, "Chef Charles," i.e. Charles R. Niedermyer II, Department Head | School of Business & Hospitality for the College, and his students led special presentations and tastings of chocolate products in the school's booth on the show floor.
Buyers also had the chance to enter daily cash price giveaways, take advantage of show specials offered by many of the Candy Show exhibitors, and explore the all-category Philadelphia Gift Show.
The next edition of the Philadelphia National Candy, Gift & Gourmet Show will return to the Atlantic City Convention Center in Atlantic City, PA from September 10-12, 2017. For more information, visit www.phillycandyshow.com.

ABOUT RCAP
The RCAP, a non-profit trade association, was founded in 1918 for the purpose of sharing information and knowledge about candy-making and retailing among Philadelphia area confectioners. Over the years, the local focus has expanded and the RCAP currently has more than 300 active and associate members thoughout the United States and Canada. Today these candy makers and suppliers still share information to maintain a very high quality chocolate and hard candy. The Association holds educational meetings, plant tours, a spring getaway tour, and two national candy, gift and gourmet trade shows each year. www.phillycandyshow.com.