The Road to Miss New Jersey's Outstanding Teen – Miss Camden County's Outstanding Teen, Victoria Matt
We are excited to share with our readers, a new series with you called, "The Road to Miss New Jersey's Outstanding Teen." The final contestant to be featured in our series is, Miss Camden County's Outstanding Teen, Victoria Matt!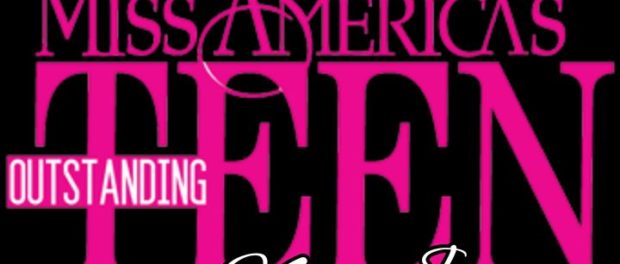 Tell us your name, title, and the platform you're representing.
My name is Victoria Matt and I am Miss Camden County's Outstanding Teen 2017. My platform is Health and Wellness.
Why did you choose this platform as you competed in the Outstanding Teen program?
I chose my Health and Wellness platform because I have been interested in eating healthy food since third grade. When I was little and my friends would come over, I was always excited to share the healthy treats that I had in my house. Even at a young age I was surprised about what my friends ate. My mother, who is a chef, always taught me how to pack healthy lunches. Not everyone is as lucky as me to have a chef in their family, therefore the message of healthy eating and exercise MUST be taught in the schools.
Is this your first pageant, or have you competed in pageants before?
I have been competing in pageants since I was nine years old. I really enjoy meeting new friends and challenging myself to constantly improve myself.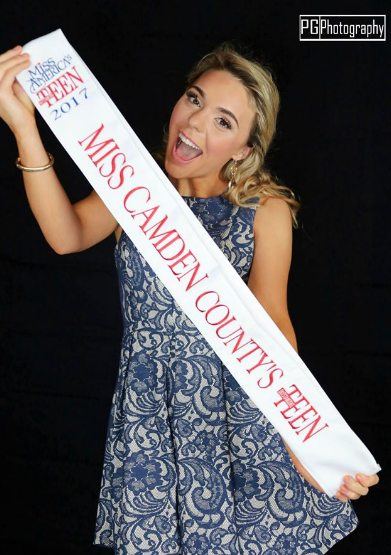 What have you learned thus far from our current Miss NJ, Brenna Weick, that can help you be a better Outstanding Teen?
I have had the privilege of working with Brenna at a recent holiday event at the Ocean City Free Public Library. Brenna always takes the time to speak to everyone and always has a smile on her face. She also has a wonderful sense of style that I LOVE.
If you were to win the title of Miss New Jersey's Outstanding Teen, what is the biggest challenge you think you will face? How do you hope to overcome it?
The biggest challenge I feel I would face as Miss New Jersey's Outstanding Teen 2017 is not getting enough sleep. I know how busy Nina was this year and it would be tough to keep up with everything. But, I love coffee so I could definitely power through.
If you were to win the title of Miss NJOTeen, how do you hope to better educate your generation about your platform and the importance it holds?
If I were to win Miss New Jersey's Outstanding Teen 2017 my goal to educate my generation about my platform is to have every after school program have access to the teaching materials needed to impress a healthy lifestyle upon students. I recently just finished my book "The ABC's of Healthy Eating" and am in the process of getting it published. The book holds easy healthy recipes in alphabetical format, for example "C is for Cheesy Broccoli Macaroni" or "B is for 5 Ingredient Breakfast Cookies". The book's sole purpose is to educate children and their families on how easy healthy eating is.  My wish is for every after school program to have this book on hand to teach the importance of healthy eating to every child that they can.
What advice do you have for those who want to compete for a local title?
My advice for any girl who wants to compete in a local would be to choose a platform that they are really passionate about. Girls who compete in pageants love to volunteer because their ultimate goal is to make someone's life a little bit brighter.
Because of the way media and certain television networks have portrayed the lifestyle of a pageantry, there is a preconceived notion of what a pageant girl is. How do you think that being a part of the Miss America Organization, you're able to break that barrier?
Although pageants may be portrayed in a negative light, my experience within the Miss America Organization has always been extremely positive. I have made many pageant sisters throughout my journey and we continue to support each other no matter what.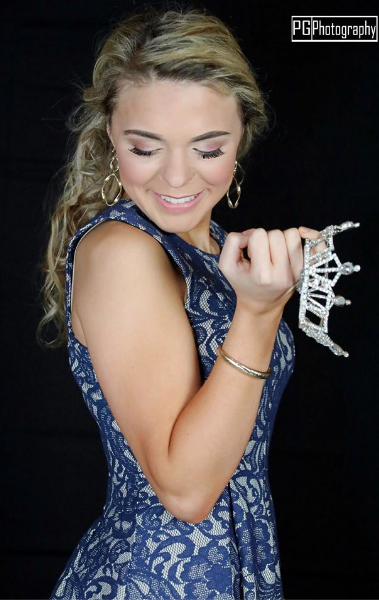 Bravura is an artistic word for exceptional. Tell our readers what makes you "bravura."
I feel what makes me exceptional would be my culinary skills and techniques that I utilize in all of my recipes. I am able to take inexpensive ingredients and present them in a very professional and artistic manner. Cooking and baking are my most favorite hobbies, they are apart of who I am.

Where can fans follow you on social media?
Fans can follow my two instagrams, my personal one @viiictriiia, and the one I use to promote my platform @beautifullyvalentine. I also have a Facebook page for my title, Miss Camden County's Outstanding Teen 2017, so go give it a like and share!

Do you have any final words for the readers of Bravura Magazine?
My final words for the fans of Bravura Magazine are…take baby steps in trying to achieve a healthy lifestyle. Michael Phelps didn't become an Olympic swimmer overnight, it takes hard work and determination. Every day try to make one small choice, like aiming to eat more fruits and vegetables, or going to bed half an out earlier. Over time, you will become an even healthier and happier version of yourself.

To purchase tickets for the Miss NJ Outstanding Teen pageant, click here! See who gets crowned on January 21, 2017! You can also support the Miss New Jersey Education Foundation with an in-kind donation!
See more images from Victoria's exclusive photoshoot with Bravura Magazine and P.G. Photography!