The Road to Miss New Jersey's Outstanding Teen – Miss Burlington County's Outstanding Teen, Alaina Murphy
We are excited to share with our readers, a new series with you called, "The Road to Miss New Jersey's Outstanding Teen." The next young contestant to be featured in our series is, Miss Burlington County's Outstanding Teen, Alaina Murphy!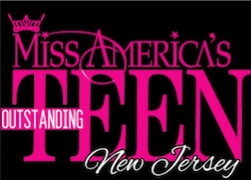 Tell us your name, title, and the platform you're representing.
I am Miss Burlington County's Outstanding Teen 2017, Alaina Murphy and my platform is Celebrating Special Lives.
Why did you choose this platform as you competed in the Outstanding Teen program?
I chose my platform "Celebrating Special Lives" because a few years ago, I met a great girl Heather who suffers from Cerebral Palsy, Epilepsy, and a stroke at birth. I noticed how she grew from the love and compassion I had for her and from there I knew I had a gift to be able to work with the Special Needs Community. Heather and I, formed an impeccable bond and an amazing friendship. I learned a lot from her and she taught me importance to be happy in the moment and accept myself for who I am. I also learned more about her everyday struggles and her beautiful outlook on life. From forming this friendship, I discovered that their were more boys and girls out there just like Heather and  I wanted to have a positive impact and raise awareness for them too.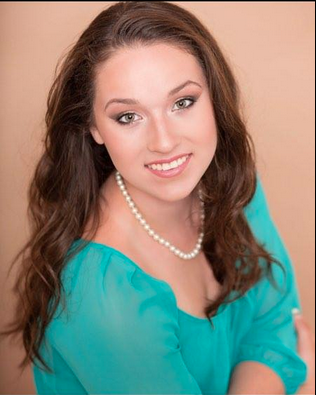 Is this your first pageant, or have you competed in pageants before?
This is my first teen title and my first time competing at the state level.  I competed in the Little and Pre-Teen divisions before, but they were never anything like this.
What have you learned thus far from our current Miss NJ, Brenna Weick, that can help you be a better Outstanding Teen?
I have known Brenna for a few years now and she has always showed me the importance of positive thinking. Brenna is not only a very bright woman, but she is always kind and a pleasure to talk with. She has not only shown me to believe in myself, but that good things come to those who work hard and are patient.

If you were to win the title of Miss New Jersey's Outstanding Teen, what is the biggest challenge you think you will face? How do you hope to overcome it?
If I were to be crowned Miss New Jersey's Outstanding Teen, I believe my biggest challenge would be to promote my platform statewide. I will overcome this by using all forms of social media and spread the word about the importance of celebrating the Special Needs Community.
If you were to win the title of Miss NJ OT, how do you hope to better educate your generation about your platform and the importance it holds?
As Miss New Jersey's Outstanding Teen, I would educate my peers about my platform by showing and explaining the effects of how just some simple things like being kind and helpful means so much to the Special Needs Community. Another example; therapeutic horse riding is a great way that gives self confidence and improves quality of life.
What advice do you have for those who want to compete for a local title?
Just do it! I have had an amazing experience in this organization and I'm sure you will too! This organization is a sisterhood and you will gain friendships that will last for years. Also, competing is a great way to earn scholarship money for college and help the community.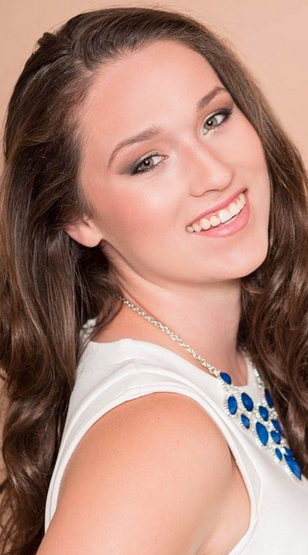 Because of the way media and certain television networks have portrayed the lifestyle of a pageantry, there is a preconceived notion of what a pageant girl is. How do you think that being a part of the Miss America Organization, you're able to break that barrier?
I hope to chance this image of a "beauty queen" because The Miss America Organization is a scholarship organization. Not only does this teach young women about a positive self image, and a healthy lifestyle, but encourages us to strive to get good grades and be involved in our community. Living on a farm my whole life, I was always the one to wrestle in the mud and run with the horses. This organization has taught me that  being a titleholder  doesn't mean that you have to be in a sense "perfect", it means that you can be yourself but be presented in a positive manner. For me, that's Cowboy boots and bootcut jeans by day, and  cocktail dresses and heels by night.
Bravura is an artistic word for exceptional. Tell our readers what makes you "bravura."
I  believe I am "bravura" because I'm unique. It's not often you find a cowgirl who can walk around in heels, belt like Whitney Houston and at the same time be relatable, humble and just a normal teenage girl who loves to hang out with friends and family.

Where can fans follow you on social media?
My fans can follow me on my instagram and see what my daily life is like @smurphyyyy16 and also on MissBurlingtonCounty facebook.
Do you have any final words for the readers of Bravura Magazine?
I hope I have shown you a little about myself and the impact the MAO has had on my life and my platform "Celebrating Special Lives". As everyone knows there are four points of the crown; scholarship, service, success, and style. I believe there should be a fifth point to the crown; sisterhood. Not only am I lucky enough to compete with my real sister, Ashley Murphy, by my side, but I also am thankful to have gained 18 others, whom I have formed lifelong friendships with.

To purchase tickets for the Miss NJ Outstanding Teen pageant, click here! See who gets crowned on January 21, 2017! You can also support the Miss New Jersey Education Foundation with an in-kind donation!