The Road to Miss New Jersey's Outstanding Teen – Miss Central Coast Outstanding Teen, Abby Dell'Aglio
We are excited to share with our readers, a new series with you called, "The Road to Miss New Jersey's Outstanding Teen." The next young contestant to be featured in our series is, Miss Central Coast Outstanding Teen, Abby Dell'Aglio!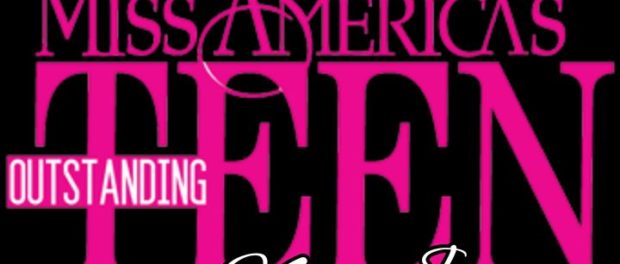 Tell us your name, title, and the platform you're representing.
My name is Abby Dell'Aglio and I am the reigning Miss Central Coast Outstanding Teen 2017 proudly promoting my platform of Keep Calm…Volunteer On.
Why did you choose this platform as you competed in the Outstanding Teen program?
In choosing my platform, I was given the advice to pick something that I was passionate about and something that meant a lot to me. In thinking this over the answer became clear, volunteering. Long before I started competing in the MAOTeen organization, I had been volunteering anywhere I could, specifically at a local camp for children and adults with a varying range of disabilities. The bonds I have made with the other volunteers and the campers is something that I will value for the rest of my life and I wanted to not only share my experiences with others, but also give them the opportunity to create similar memories and bonds.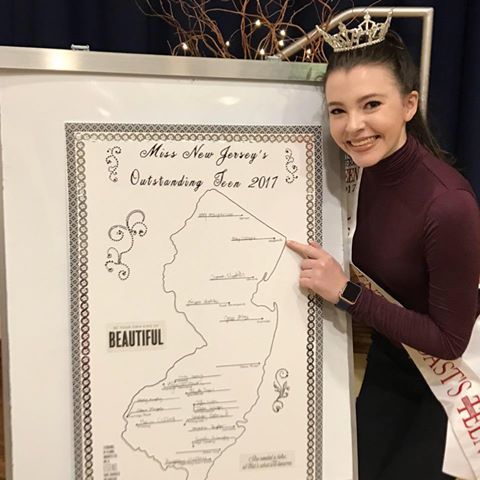 Is this your first pageant, or have you competed in pageants before?
This is not my first pageant, and I am lucky enough to say that I have had the opportunity to compete multiple times before and have gained self confidence and friendships that will last me a lifetime.
What have you learned thus far from our current Miss NJ, Brenna Weick, that can help you be a better Outstanding Teen?
Brenna has taught me many, many things but one that stands out to me is how to be an incredible role model. To be a successful outstanding teen it is important to be a good role model for younger girls in hopes that they make responsible decisions and help in their community when they are older. She doesn't let anything get her down and takes every opportunity handed to her to help her community and anyone who may need it. Everything that Brenna does as Miss New Jersey impacts me as an Outstanding Teen and I am lucky to say that I was a local title holder during her reign.
If you were to win the title of Miss New Jersey's Outstanding Teen, what is the biggest challenge you think you will face? How do you hope to overcome it?
If I were fortunate enough to win the title of Miss New Jersey's Outstanding Teen I can forsee my greatest challenge being time management. As a high school junior this year is imperative on my impending college career that I focus on school and keep my grades up. However it is also important for me to volunteer and promote not only my platform but the national platform of Children's Miracle Network. I hope to overcome this challenge by gaining independence and learning to prioritize on what is the most important.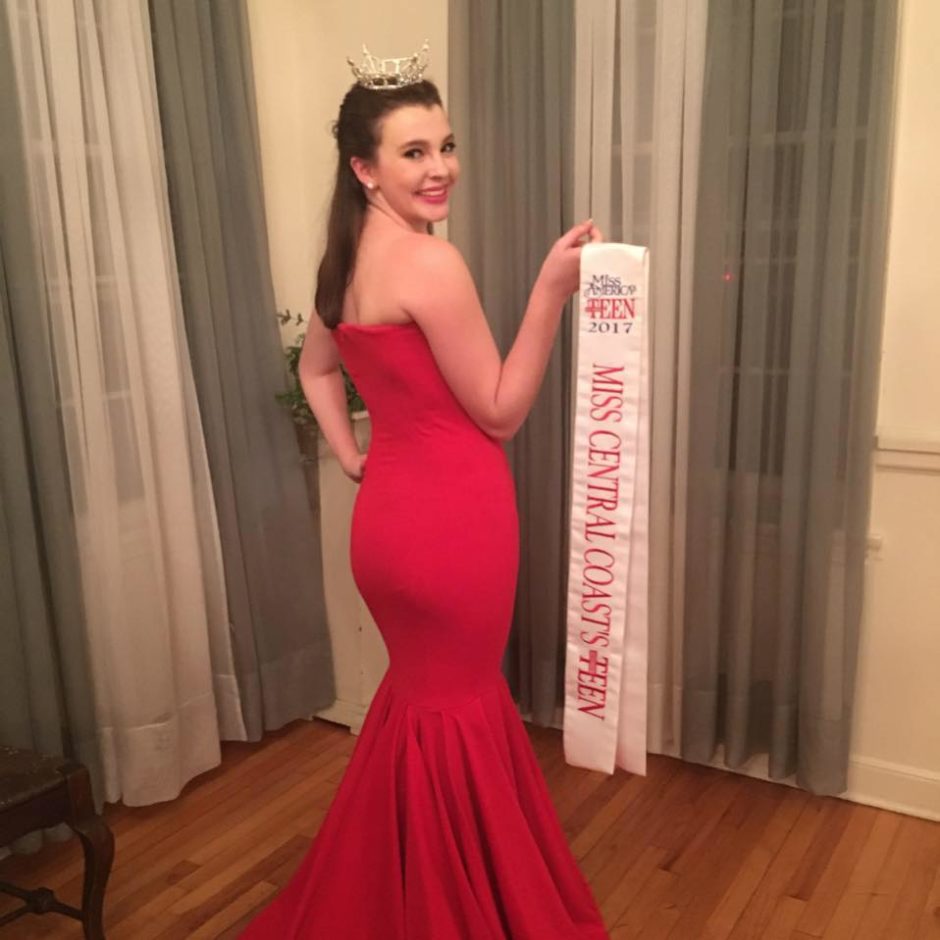 If you were to win the title of Miss NJOTeen, how do you hope to better educate your generation about your platform and the importance it holds?
If I were fortunate enough to be awarded the title of Miss New Jersey Outstanding Teen, I would make it my goal to educate today's youth on the importance of volunteering. There are so many avenues that one can take when deciding to volunteer that if everyone were to do one thing, the world would be a much better place. I plan on targeting today's youth especially and planting the seed of the importance of volunteering in the minds of elementary school students. I want to talk to these elementary schools and give presentations on the importance and the impact of volunteering and how it can be as simple as offering to clean the playroom for their moms. I also think that talking to girl scouts and boy scouts is a terrific way to promote volunteerism because as a former girl scout, I know that it is the national goal of the all girl scouts to make a difference in the world and that it is the same for boy scouts as well. In conjunction with my social media platforms, I see myself promoting my platform to the best of my ability through word of mouth and exposure whether I am awarded the title of MNJOTeen or not.
What advice do you have for those who want to compete for a local title?
The best advice I could give to anyone looking to compete for a local title is to be themselves, because the judges aren't looking for something unreal, all they want is a true and dedicated young woman. It is important to let the true you shine through, specifically in interview because the judges will really get a feel for what kind of person you are.
Because of the way media and certain television networks have portrayed the lifestyle of a pageantry, there is a preconceived notion of what a pageant girl is. How do you think that being a part of the Miss America Organization, you're able to break that barrier?
I have personally been affected by the preconceived notions of pageantry and have made it a mission of mine to debunk this stigma. I can remember telling my friends about competing in my first pageant and their immediate response was "Oh! Like Toddlers and Tiaras? Like fake hair and fake teeth and everything?" I took this statement to heart because my friends had no idea that through competing I was promoting volunteerism in my community and trying to make a difference. At first, I was unsure how to prove to them that I was not like the girls on the TLC hit TV show, but through competing in multiple pageants I am now able to elegantly and respectfully handle this situation. I am able to speak to them about how the Miss America and the Miss America Outstanding Teen Organization is making a difference is the lives of many and how I am doing my part. It is my hope that through word of mouth my friends will spread the word and help destigmatize the phrase, "pageant girl."
Bravura is an artistic word for exceptional. Tell our readers what makes you "bravura."
I believe that I am exceptional because I am giving and always look to put others before myself. It has taken me awhile to realize that being proud of who I am and sharing that with other people is not bragging, however empowering and that is why I am confident in writing that I am exceptional. I value the fact that I would rather be volunteering on a Saturday morning rather than sleeping in or hosting events on Friday nights when all of my friends are together. I find this quality to be empowering in myself to always keep doing what I love and making other people smile.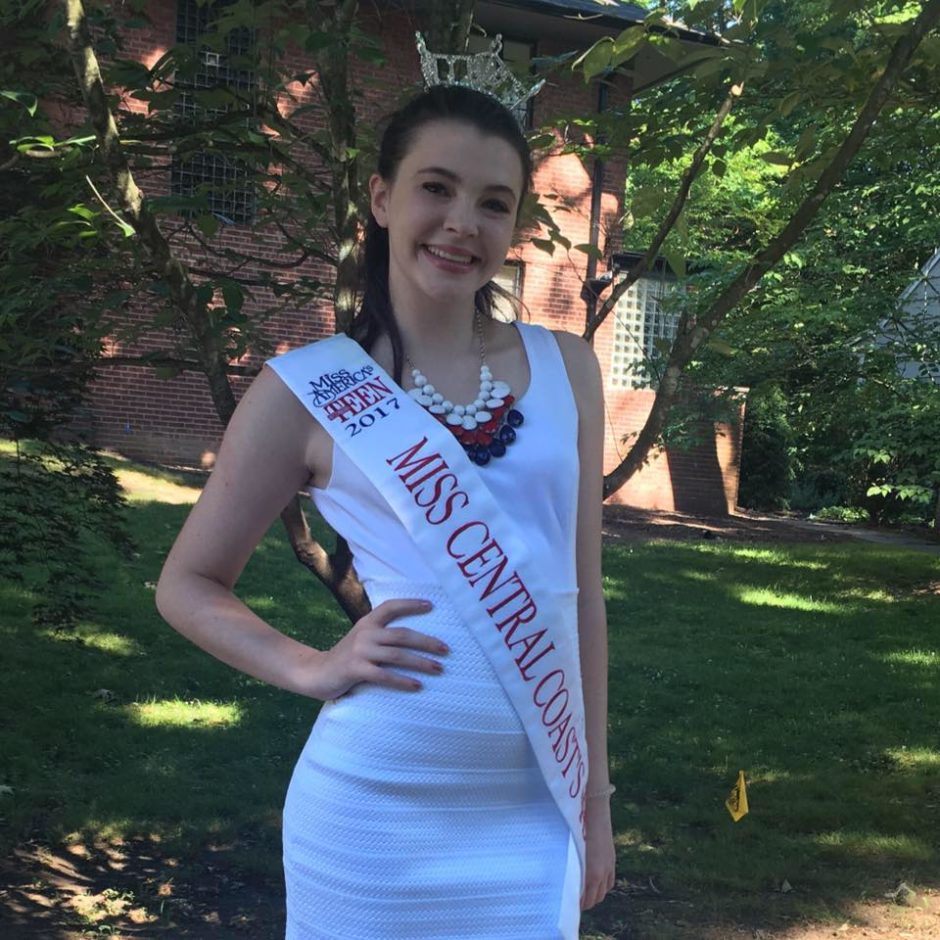 Where can fans follow you on social media?
I have an instagram account on which I document all of my volunteering experiences, @misscentralcoastoteen17 as well as a hashtag #mccoteen17. As well as a facebook, Miss Central Coast Outstanding Teen Scholarship Organization where I also document all of my experiences and stay in touch with my pageant sisters!
Do you have any final words for the readers of Bravura Magazine?
Be a pineapple: stand tall, wear your crown, and be sweet on the inside! Don't let others bring you down and stay true to yourself!
To purchase tickets for the Miss NJ Outstanding Teen pageant, click here! See who gets crowned on January 21, 2017! You can also support the Miss New Jersey Education Foundation with an in-kind donation!