Singer, songwriter, and producer, VASSY has made quite the name for herself in the Pop/Dance/EDM music industry.
With roots based in Greece, and hailing from Australia, VASSY, it was only a matter of time until Australian Radio Station, Triple J, discovered her!
With that said, we're just a few days into the New Year, and VASSY is gearing up to take Philadelphia by storm for Hair O' The Dog. I had the opportunity to catch up with her before she takes the stage at The Fillmore!

Vassy, so you will be performing at Hair O' The Dog in Philadelphia this weekend! Thoughts please!
Not only is it my first performance in Philly but its at the most FAB event that people all over the US are familiar with so its exciting to be part of such a cool event where you get to see everyone glammed up and having a ball!!
How did VASSY transpire from your original name?
It's short for my Greek name Vasilliki.
You started singing as a child; what hurdles & struggles did you face? How did these help you to become the artist you are today?
Yes, growing up in a remote part of Australia was hard. I was not overly exposed and there were no outlets or opportunities. I was kicked out of my school's choir; and I was told I didn't have what it took. I was also discouraged from music as my father was a traditional Greek man, who wanted me to pursue something more like law, medicine or so on. I ended up getting a degree in first class honors before I started my career in music.



You come from a Greek family; did you listen to a lot of Greek music growing up? Has it inspired some of your music?
Yes – a lot of it…LOL…always on in the house; my Mum loved it! And I don't think it inspired my music, but I love listening to it.
As a child, your dad was a strict Greek dad…always hanging up on boys if they called we read! Sounds like a typical Dad J If your father were here with you today, what do you think he would say about your success and career?
Ha, ha…yes, he was very protective. My father never got to see me or hear me sing; my career started after we lost him. I wish he was here to see my accomplishments and feel proud. I think he would finally understand my ambition and how I've executed it.
Who do you look up to musically and as inspiration?
Billie Holiday was the woman that inspired me to sing; There's no one in particular that I look up to now. I just admire people for various things, their voices, their creativity their lyrics, their perseverance their spunk and so on.
Your single "We Are Young" quickly reached the #1 spot of the Billboard Dance charts upon release; this made you the first Australian Artist to go No. 1 with a solo single debut release. What was running through your mind when you got the call?
It happened on my birthday; it was a very cool and proud moment for me.
How did the collaborations with David Guetta, Tiesto and others come about? Can we expect to hear more in the future?
They were all organic collaborations – none of them were planned or anticipated. I've had two records now with Tiesto; it has been fun. But I think now it's time for me to focus on my solo project.
What we love most about your style is that it's a fusion of so much, including dance, Reggae and soul; tell us why you choose to incorporate so many different sounds!
Because I'm versatile and I love different styles its very me. I try to be authentic and stay true to myself, so I do things that feel natural and feel good.
When you turn on the TV and hear your music playing in the background for an EA Games or Pepsi ad, or even in the background of hit TV show, Grey's Anatomy, how does that make you feel? Did you ever think that your music would get such world-wide appeal and acceptance?
It's a great feeling. I love that people around the world get to experience my songs for various reason in different settings and platforms, it gives them a sensory-experience and that gives me joy!!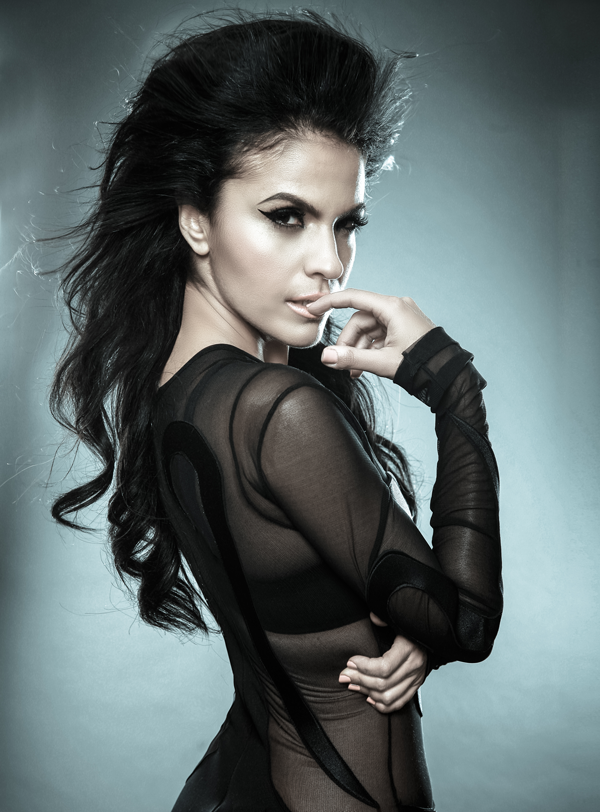 What do you hope the one thing is that people can take away when listening to your music?
To feel good, empowered, encourage inspired and motivated; I want them to feel good and get a lil' buzz like I do when I listen to records I like.
I have friends from Australia and they tell me that it has become very large in the dance music scene lately! As a native of Australia, do you feel that you may have had something to do with that turning point? Or was it just waiting to happen, you kind of opened the door for other artists?
My success into the dance world was not intentional – it just happened and I have been embraced fully. I'm leading the way and creating the path for many others to come, but I've been away from OZ for so long I don't even know if they remember or know who I am anymore…lol! You have to be on the ground to be remembered and most of my career now has been here in the US; I had huge success in Australia but it was in a pop-indie world.
When DJs used to feature vocalists on their tracks, it was merely an oversight for many; do you feel that has changed now?
Yes it has now; it's now time for the ARTIST to grow again and be embraced and nurtured. DJs will always be popular, which is cool. But it's nice that we now get to shine again..Tiesto is always telling me I have to become a DJ and I will kill the game, ha, ha! But I tell him, "Nah, it's just not for me." I love to write and sing songs… I love the soul in it! May not be as cool, but its emotive!
"Bravura" is an artist word for exceptional; what makes you "bravura" as an artist?
I don't give up…I believe in myself, I genuinely care about my fans and people and I don't let anyone get in my way of my dreams! I have been working as a humanitarian now for several years; I just stay low about it – not to show off but to just want to help others.
What does 2017 hold for Vassy?
New solo…VASSY records…shows in the US & out of the US… special acoustic performances, and a release of all my Dance Anthem Hits in a more intimate setting. Not to mention some cool collabs…lots to come…lots of work to be done too!

Be sure to follow VASSY on all of her social media outlets:
Twitter \\ Facebook \\ Instagram

And if you already haven't, be sure to get your tickets for Hair O' The Dog, happening THIS Saturday in Philly!
#HOD2017 Video Trailer from Hair O' The Dog on Vimeo.