The Road to Miss New Jersey's Outstanding Teen – Miss Cape Shores' Outstanding Teen, Alexandra Nicole Hughes
We are excited to share with our readers, a new series with you called, "The Road to Miss New Jersey's Outstanding Teen." The next young contestant to be featured in our series is, Miss Cape Shores' Outstanding Teen, Alexandra Nicole Hughes!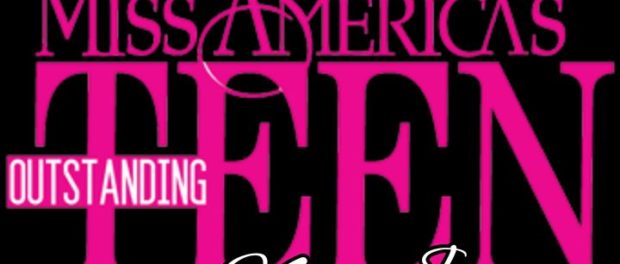 Tell us your name, title, and the platform you're representing. And why did you choose this platform?
My name is Alexandra Hughes and I am New Jersey's reigning Miss Cape Shores' Outstanding Teen 2017. My platform is "What Size Is YOUR Digital Footprint?" a topic that is so important to not only teens, but everyone living in the digital world today. I chose this topic because as I was getting older and beginning to use social media more, I realized how important it is to maintain a positive digital image and footprint especially as I mature and go into college and begin working. Employers and college admissions are looking more and more into a person's digital footprint before admitting them into schools or hiring them for jobs and I just wanted to make sure that everyone is aware of the importance of it. This is why I chose my platform for the Outstanding Teen program.
Is this your first pageant, or have you competed in pageants before?
This is the first time that I will be competing in the Miss New Jersey's Outstanding Teen Pageant. I actually just became eligible when I turned 13 in March of 2016 and I tried a few locals before winning my title of Miss Cape Shores' Outstanding Teen. Before participating in the NJOT pageants, I tried my lick at a few others and always had a positive experience.
What have you learned thus far from our current Miss NJ, Brenna Weick, that can help you be a better Outstanding Teen?
One of the most important things that I have learned from the reigning Miss New Jersey, Brenna Weick, is to stay focused, and never give up. Watching Brenna compete over the years when I was a little girl always inspired me to go out on stage and do my best. She also has a platform that is very relate-able to mine so I think that is even more inspirational for me. Brenna is a very giving and sharing person and I always remember to try and be like her when it matters most to people. Once, a few years ago, Brenna loaned her convertible to my little sister so that she could be in a parade. That was a genuine act of kindness that I will never forget. Striving to be more like Brenna could only help me to become the best Outstanding Teen I can be.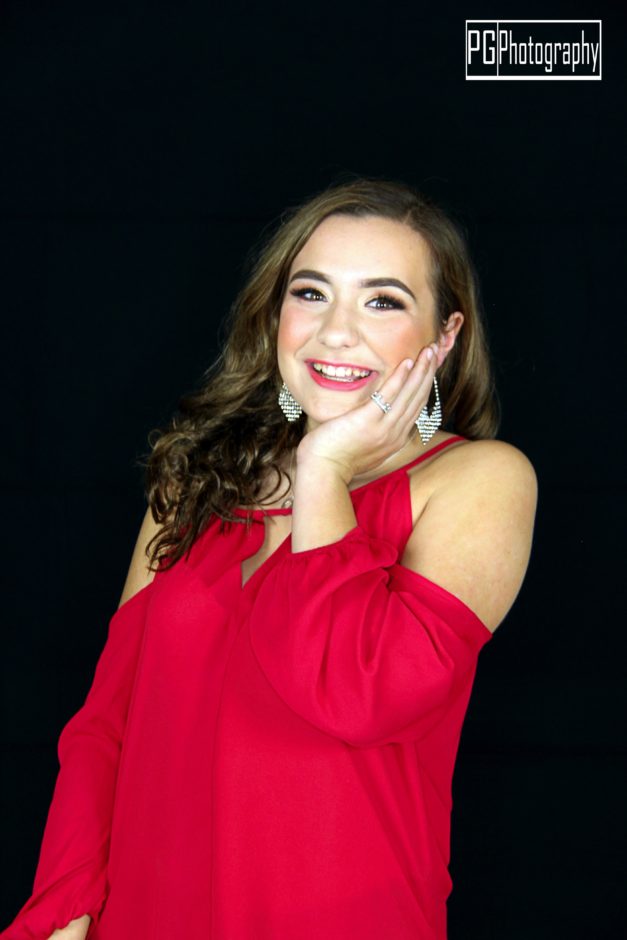 If you were to win the title of Miss New Jersey's Outstanding Teen, what is the biggest challenge you think you will face? How do you hope to overcome it?
If I were to win the title of Miss New Jersey's Outstanding Teen one of the biggest challenges that I think I will face would be learning how to juggle school and home responsibilities along with promoting my platform and supporting my state and my sister queens. Since I am the oldest of three sisters, I know what it takes to be a positive role model and want to make sure that I am always just that! I would hope to overcome this challenge by starting off on a positive note and staying organized! I always have my agenda and use it! Funny, even though I keep one digitally, I still use the good old paper and pencil agenda and like to write things down!
If you were to win the title of Miss NJO Teen, how do you hope to better educate your generation about your platform and the importance it holds?
Winning the title of Miss New Jersey Outstanding Teen would be just the tool that I need to get even further out into my great Garden State of New Jersey and educate the people of my generation, and other generations, about my platform and the importance that it actually holds. With the responsibility of holding the position of Miss NJO Teen, also comes the importance of promoting what it means to have a positive digital footprint. Making sure that everyone's eyes are open to the digital world we live in can have a major impact on our futures. I hope to make the words…What Size Is YOUR Digital Footprint?…something that makes people think before they click!
What advice do you have for those who want to compete for a local title?
The best advice that I could offer to others who are thinking about competing for a local title is to just get out there and do it! You never know what can happen! Even though it can be intimidating to get up on stage and compete in all phases of competition, or go through an interview, you will walk away with a feeling of completion and be proud of what you have accomplished. At the end of the day, even though you may or may not "win" the sparkly hat, you always "win" something each and every time you try. You win being positive, you win knowing you gave it your personal best, and most importantly, you win knowing that you have grown as a person.
Because of the way media and certain television networks have portrayed the lifestyle of a pageantry, there is a preconceived notion of what a pageant girl is. How do you think that being a part of the Miss America Organization, you're able to break that barrier?
Lately, the lifestyle of pageantry has been portrayed in a not so positive light by the media and certain television networks. There is this preconceived notion that a pageant girl has to "look" a certain way, "act" a certain way, "be" a certain way or "fit" into a certain mold. This can be very negative and a turn off for pageant fans. Not all pageants are alike. Being part of the Miss America Organization actually gives teens, and young women the opportunity and chance to change those negative thoughts and ideas and break the molds and reach for the stars! The Miss America Organization is focused on the four points of the crown…scholarship, success, style, and service. By following the path that the Miss America Organization has laid out for its pageant girls for over almost a century, we will be breaking barriers everywhere we go!
Bravura is an artistic word for exceptional. Tell our readers what makes you "bravura."
It's funny, I really never thought of myself as Bravura , I just do the things I do because I love doing them! The dictionary explains bravura as great skill or energy in doing something. When I stop and think about it, that's me. Whatever I am doing at home, school, in my community, or with my platform, I try to give it my all. I focus all of my energy on whatever it is I am working towards. Sometimes being Bravura means that you have to be daring and take chances. These are two things I never shy away from. Sometimes, it's the best way to learn! Bravura is also a word that can describe doing something so amazing that others are brought to their feet to celebrate it. That is something that I strive to do on a daily basis. Giving whatever I set my mind to makes me feel proud. It makes me feel Bravura. Even if you look around and you are the only one on your feet it is better to be up than down!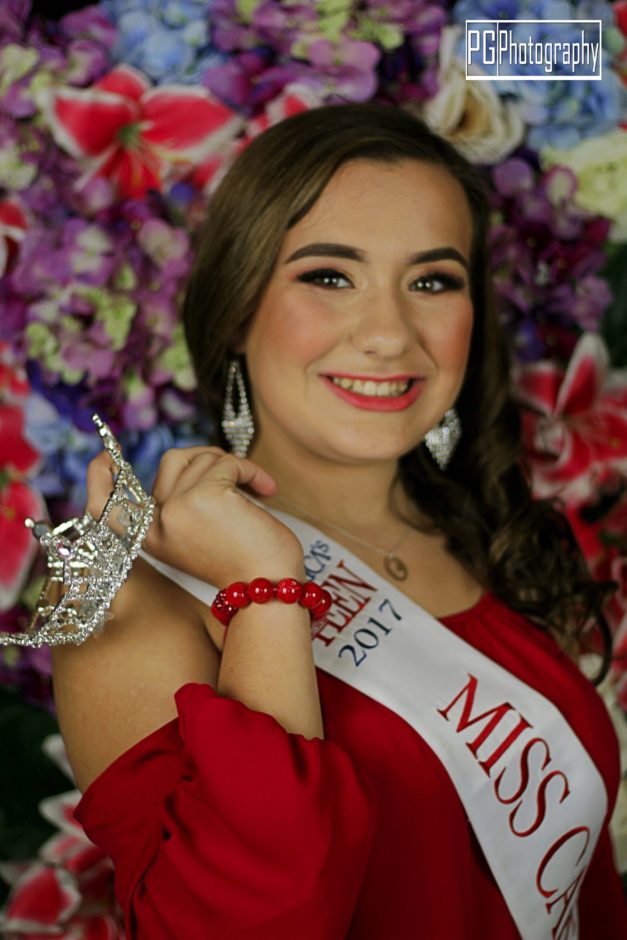 Where can fans follow you on social media?
If anyone would like to follow my journey you can find me on Instagram; you can find me by searching Misscapeshoresoutstandingteen. You can also follow me at Miss Cape Shores' Outstanding Teen 2017 of Facebook.
Do you have any final words for the readers of Bravura Magazine?
As you can imagine, I was so excited to hear about the opportunity being offered by Bravura Magazine. I am anxiously preparing and waiting for the day that I officially get to compete for Miss New Jersey's Outstanding Teen 2017 (January 21, 2017). No matter what the outcome is, I will go into it knowing that I was ready, and come out of it knowing that I gave it my all and accomplished something that I can be proud of. I WILL be Bravura!

To purchase tickets for the Miss NJ Outstanding Teen pageant, click here! See who gets crowned on January 21, 2017! You can also support the Miss New Jersey Education Foundation with an in-kind donation!
See more images from Alexandra's exclusive photoshoot with Bravura Magazine and P.G. Photography!