The Road to Miss New Jersey's Outstanding Teen – Miss Bergen County's Outstanding Teen, Tiffani Britton
We are excited to share with our readers, a new series with you called, "The Road to Miss New Jersey's Outstanding Teen." The next young contestant to be featured in our series is, Miss Bergen County's Outstanding Teen, Tiffani Britton!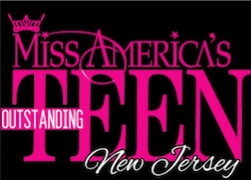 Tell us your name, title, and the platform you're representing.
My name is Tiffani Britton, I am Miss Bergen County's Outstanding Teen 2017, proudly promoting my platform "The Smile Makerz".
Why did you choose this platform as you competed in the Outstanding Teen program?
I am very passionate about volunteering, lending a hand, and putting a smile on someone's face in all you do. The seed was planted for volunteering when I was 8 years old and blossomed from that point on. I saw how you didn't need to do something extraordinary to make a difference or make someone smile. Small acts of kindness will change the world and society as a whole, and it makes you a smile maker too!
Is this your first pageant, or have you competed in pageants before?
I have competed in other MAOTEEN local pageants before, starting last year! This is my fifth pageant!
What have you learned thus far from our current Miss NJ, Brenna Weick, that can help you be a better Outstanding Teen?
Brenna has taught me to persevere and never, EVER give up. She has been in the MAO and MAOTEEN system(s) for several years. She is a wonderful, caring role model who taught me to always follow your heart, because it can lead to places you've never even dreamed of.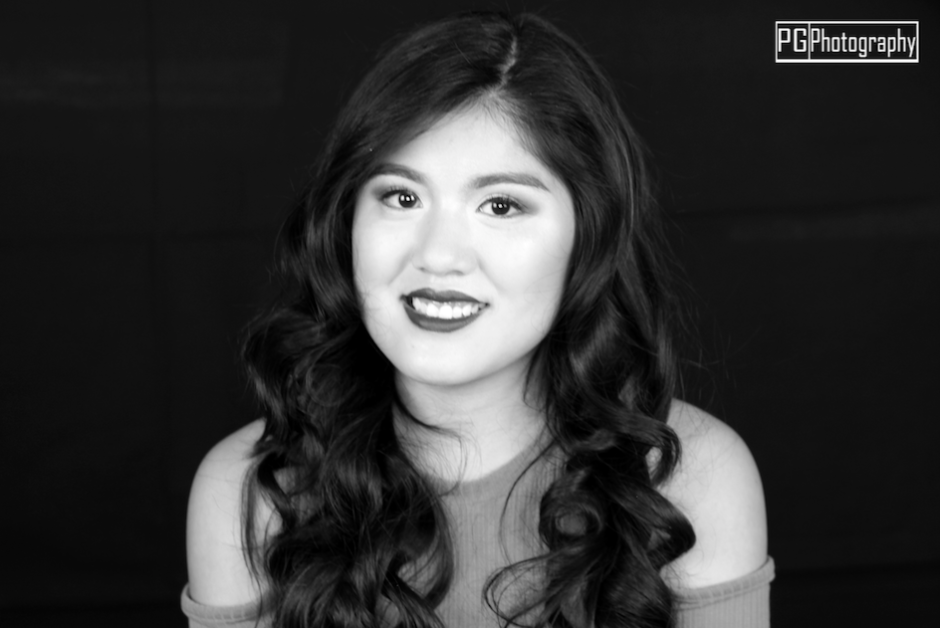 If you were to win the title of Miss New Jersey's Outstanding Teen, what is the biggest challenge you think you will face? How do you hope to overcome it?
I believe my biggest problem would be trying to accomplish too much all at once. I'm the type of person to jump at every opportunity possible and be heavily involved with several obligations. To avoid any possible stress, I can set aside time to listen to music and recoup from any stress.
If you were to win the title of Miss NJOTeen, how do you hope to better educate your generation about your platform and the importance it holds?
I hope to educate my generation on the importance of giving back to your community. Volunteering is effortless, it doesn't involve much time or commitment, and it reaps benefits to all.
What advice do you have for those who want to compete for a local title?
I would tell the girls to work hard for what you want. You may or may not win the local title on your first try, and that's okay. Perseverance will get you the title you deserve. Keep your eyes focused on your goals and you'll get far!

Because of the way media and certain television networks have portrayed the lifestyle of a pageantry, there is a preconceived notion of what a pageant girl is. How do you think that being a part of the Miss America Organization, you're able to break that barrier?
As creator and founder of "The Smile Makerz", I believe I'm already beginning to break down that barrier. Some people have the mindset that pageant girls don't do anything with their title or in their community; they believe the girls just sit around. Within this organization, I'm able to disprove these thoughts as I volunteer daily in and out of school, keep high grades that allow me to be a National Honors Society member, and participating in community events such as walks and parades.|
Bravura is an artistic word for exceptional. Tell our readers what makes you "bravura."
My leadership, communications, and interpersonal skills, which were built from volunteering, have shaped me into an outgoing, ambitious person. I have worked hard and had to rely on my inner strength to get me where I am. I make it my job to be personable and friendly with any person I see; I don't want anyone to feel ostracized like I once was. My bold and bubbly personality makes me stand out in the best way.
Where can fans follow you on social media?
They can follow my journey and platform on Instagram, Twitter, and Facebook!
Instagram: @missbergencountyoteen2017, @thesmilemakerz
Twitter: @thesmilemakerz, @missbergcooteen
Facebook: Tiffani Britton- Miss Bergen County's Outstanding Teen 2017 (@mbcoteen), Miss Bergen County's Outstanding Teen Pageant (@MissbergencountyOT), The Smile Makerz (@Thesmilemakerz)
Do you have any final words for the readers of Bravura Magazine?
Never underestimate yourself. You'd be surprised about what you can accomplish with persistence, passion, and a positive outlook!

To purchase tickets for the Miss NJ Outstanding Teen pageant, click here! See who gets crowned on January 21, 2017! You can also support the Miss New Jersey Education Foundation with an in-kind donation!
See more images from Tiffani's exclusive photoshoot with Bravura Magazine and P.G. Photography!