NYIBW – Designer: Adam Zohar
They proudly state that, "...New York International Bridal Week (has) New York revitalized the bridal industry standard with the delivery of a bridal market that was convenient, engaging and provided ease of shopping," and that it also "...continues to grow on a world-wide level." During the several-day event, we had the opportunity to see many designers from not just within the US, but internationally as well. And one of these fantastic designers was Israeli-designer, Adam Zohar.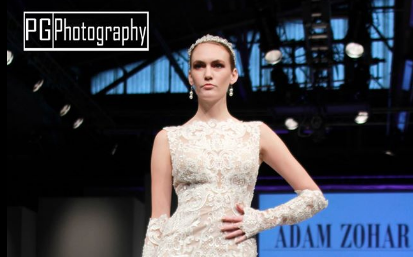 His bio states that, "Adam is an international innovative designer and leader in designing bridal and evening gowns that exude femininity and elegance which create chic." And what sets him apart from other designers is, "the use unexpected materials, remarkable creativity plentiful designs and unconventional cuts,along with attention to details." When one goes to get a gown from Zohar, they should "prepare (themselves) to be amazed and enjoy the magic of Adam's designs…"
Check out some images from Zohar's collection during NYIBW, courtesy of P.G. Photography.