Photoshoot with Designer Kini Zamora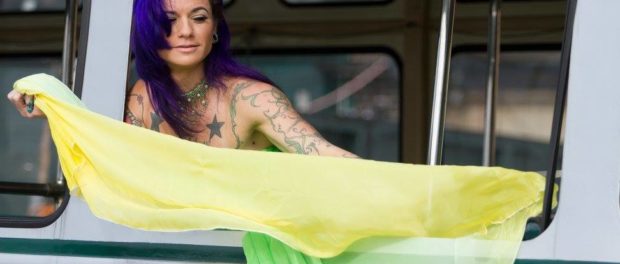 Aloha fashion-lovers! Fashion designer, Kini Zamora, became a household name he landed a spot on the hit Fashion TV show, Project Runway.
His bio reads, "(a)s a quintessential house of fashion, Kini Zamora's design concepts delicately balance his cultural soul with his flare in high fashions. The innovations aim to outfit our clientele who desire to uplift their styles."
It continues, "…Kini's pieces represent genuine and timeless quality…. a rarity that you are proud to wear. Each garment is tailored with a true essence of his character that is continuously inspired by, for and through the universal fusion of aloha."
We recently had the opportunity to collaborate with this amazing designer for a shoot in Brooklyn, NY! The captivating Samantha Synn was our model for the day. Tamiz U. Rezvi of TUR Photography, who is also our Creative Director, led the shoot. Ashley Rice was our makeup artist. And of course P.G. Photography assisted us with behind-the-scenes photos!
Be sure to follow Bravura Magazine on all major social media outlets! And if you love what you see, don't forget to share!