"Top Chef" Finalist Lindsay Autry Will Open The Doors to The Regional Kitchen & Public House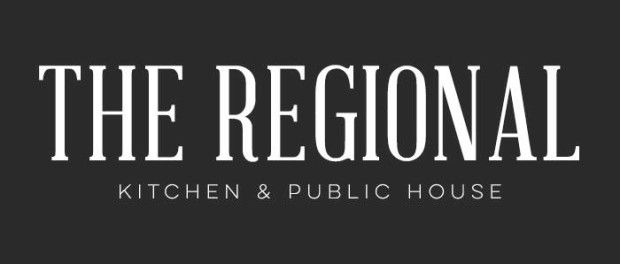 Celebrated South Florida Chef Lindsay Autry will open the doors of THE REGIONAL Kitchen & Public House at CityPlace in West Palm Beach, Fla. to the public on Saturday, September 10, 2016. Over the past couple of months, Chef Autry and Thierry Beaud, Proprietor of TITOU Hospitality Group, have worked tirelessly to transform the blank, open space into the vision the pair had of an open pantry kitchen and a warm, intimate dining space. The restaurant will boast a main dining room tastefully partitioned, outdoor seating on the refinished patio, significant private dining space and a distinct, lively bar and lounge area.
The REGIONAL Kitchen & Public House menu is inspired by consciously sourced ingredients and embraces the traditions of American cookery. Autry, who has spent nearly a decade working closely with South Florida's most fundamental industry professionals – fishermen, farmers, and culinary artisans – will bring their freshest ingredients to her cuisine. Some of the exciting fresh menu items include:
• Pimento Cheese: served table-side with house club crackers & crudités
• Parkerhouse Rolls: with "everything" butter
• Boneless Half Chicken: lemony orzo risotto, brussel leaves, feta & pepperoncini
• Local Snapper in Banana Leaf: green tomato salsa verde, roasted market vegetables
"The REGIONAL will introduce a blend of traditional and new dishes featuring some of the best ingredients in our region," said Autry. "It's been an amazing opportunity creating a menu that combines the influences of Florida living with recipes inspired by my Southern roots."
THE REGIONAL Kitchen & Public House intends to present a unique perspective on America's time-honored cuisine through local ingredients, seasonally influenced dishes and the soulful inspiration
of a chef-driven kitchen.
Chef Autry's intimate knowledge of regional product, as well as that of the exceptional product sourced beyond Florida's borders, is matched only by the extraordinary culinary talents that have earned her industry celebrity and continued national acclaim. During her most recent visit to Kai-Kai Farm, Autry began to choose some of the selections of the best local ingredients for THE REGIONAL Kitchen & Public House's new and evolving menu. "We toured the farm, ate warm strawberries right off the vine, and got our hands dirty. Knowing where our food comes from, seeing it through the whole process from ground to plate, those are the things I've dreamed of for this project," said Autry.
"We are excited to open the doors to our newest restaurant, The REGIONAL, to the public. Our amazing team has worked hard to bring this new concept to fruition, and we couldn't be prouder of the outcome." said restaurateur Thierry Beaud. THE REGIONAL Kitchen & Public House will become the fifth restaurant concept for the TITOU Hospitality Group under Mr. Beaud's leadership.
About Chef Lindsay Autry:
Autry's exceptional culinary skills have earned her the opportunity to work alongside some of the best chefs at prominent restaurants along the East Coast and in Mexico. A graduate of Johnson & Wales University, Autry honed her skill under James Beard Award winning Chef Michelle Bernstein, working as sous, then executive chef at a number of Bernstein's top restaurants before headlining as a "Top Chef" finalist. Chef Autry was the Executive Chef of the historic Sundy House in Delray Beach, Florida with whom she also traveled to New York City to cook at the prestigious James Beard House, and in Spring 2015, Chef Autry won the Miami leg in the traveling culinary battle COCHON 555, which allowed her to compete against the country's best in the final Grand COCHON competition during the 2015 Aspen Food & Wine. Before founding THE REGIONAL Kitchen & Public House with Beaud, Chef Autry owned and operated her own successful catering company, Fin & Feather Palm Beach. As a native North Carolinian, Chef Autry describes her cuisine as soulful, embracing Mediterranean flavors with a blend of her southern roots.
About THE REGIONAL Kitchen & Public House:
THE REGIONAL Kitchen & Public House's cuisine honors the traditional appeal of deep-rooted American foods, while celebrating the innovative approach of today's progressive kitchens. The brainchild of celebrated chef Lindsay Autry of Bravo TV's "Top Chef", and accomplished restaurateur Thierry Beaud, THE REGIONAL Kitchen & Public House's warm and sophisticated ambiance brings together a unique open pantry kitchen, convivial dining room, outdoor patio, private dining space, and a distinct, lively bar and lounge area. THE REGIONAL Kitchen & Public House will be serving dinner daily; lunch and weekend brunch in the coming months. It is located at 651 Okeechobee Blvd., along the Southwest corner of CityPlace in the heart of downtown West Palm Beach's thriving entertainment district. For more information, visit EatRegional.com.