Miss America Takes Over The Pier Shops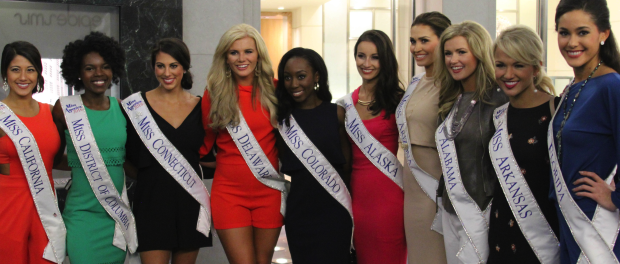 Earlier this evening, the Miss America contestants took over The Pier Shops in Atlantic City, and for anyone who is familiar with The Pier Shops, it is nothing less than couture shopping at its finest. The girls were surrounded by the likes of Tiffany & Company, Louis Vitton, Michael Kors, White Lotus Boutique, and others!
Upon breaking up into small groups, the girls went from shop to shop, where they were greeted with swag bags, goodies, and much more to add to their exceptional shopping experience!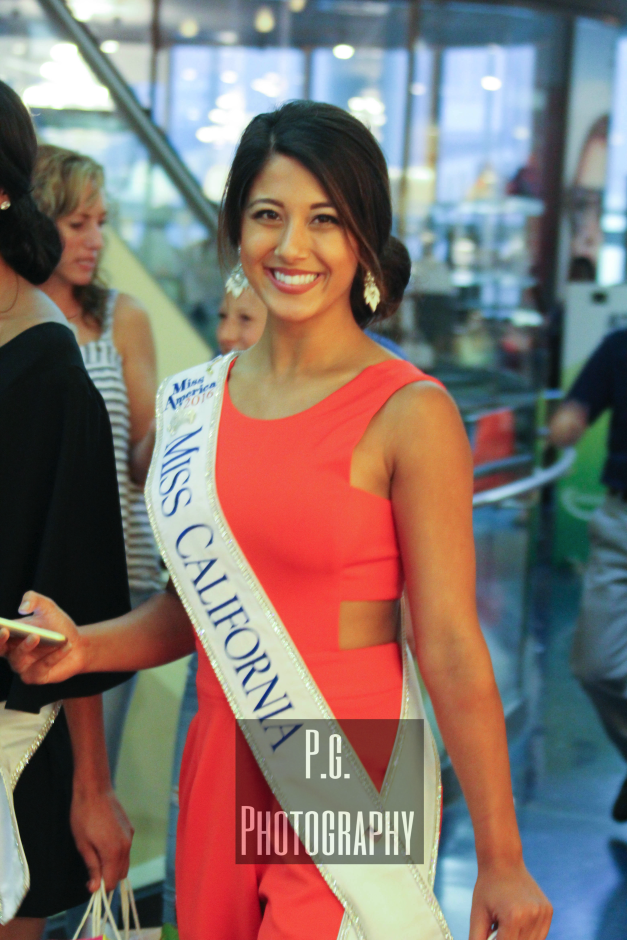 I had the chance to catch up with Miss California, Jessa Carmack, who was nothing less than a fashionista! She shared with me that when it comes to her style & taste in fashion it's three words, "Simple…casual…and glamorous." And that is exactly how she looked as she walked The Pier and checked out the Jersey Shore's taste in fashion! And you can watch her crowning below:
All of the girls truly showed their personal taste in fashion with what they wore as they shopped The Pier. One of my personal favorites was Miss Alabama, Hayley Barber (3rd from right in picture below). When I spoke to her about her personal style, she said, "my inspiration would be the 50's, such as Audrey Hepburn, and I also like to push the edges a little bit!"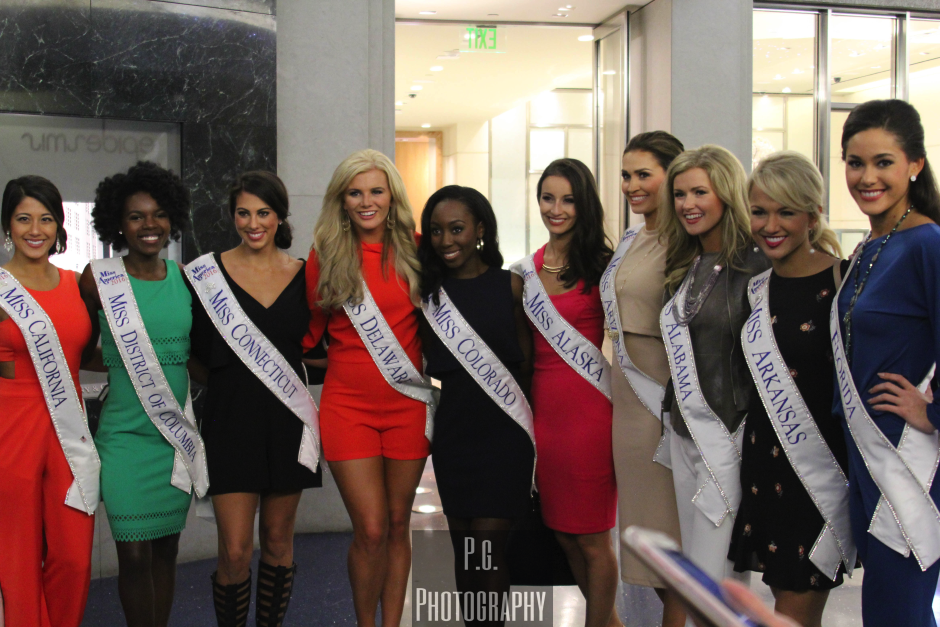 It's Sugar, (as seen below), was also a favorite spot for the girls on their shopping trip! As they walked into the store, they were greeted with chocolate roses — and which girl doesn't like roses? Especially one which you can eat! As you can see, the ladies were all smiles for the camera, as they posted with their chocolate roses! Seen below is Miss Maine, Miss Hawaii, Miss Indiana, and Miss Illinois.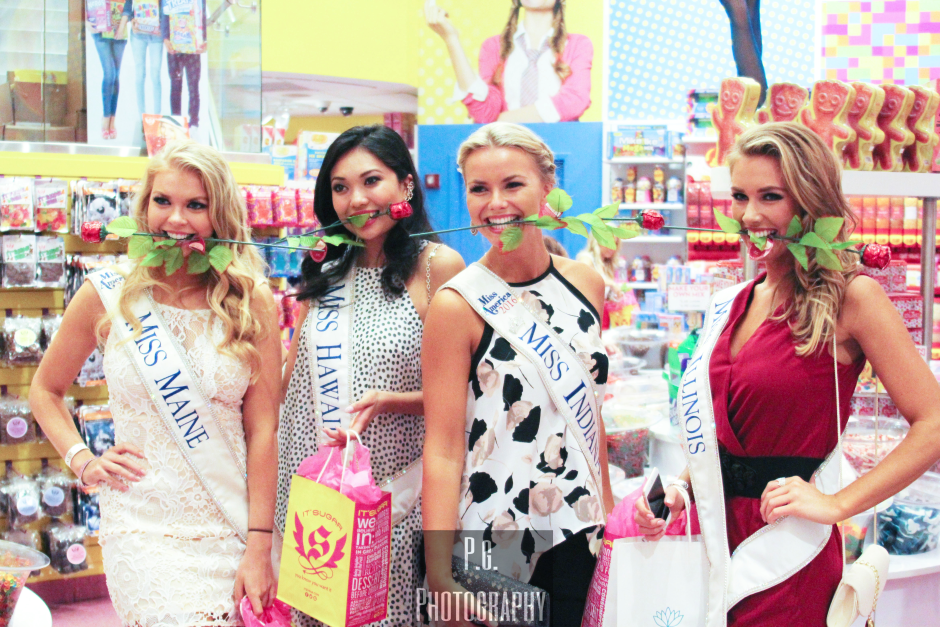 Post-shopping, the ladies were treated to a delicious dessert reception, hosted at Phillips Seafood – which happens to be a personal favorite of mine as well! Not only was dessert served, but prizes as well! Miss Delaware won a swag bag from White Lotus Boutique, and our very own Miss New Jersey, won a cowboy hat from Zane's! The ladies truly did enjoy themselves this evening!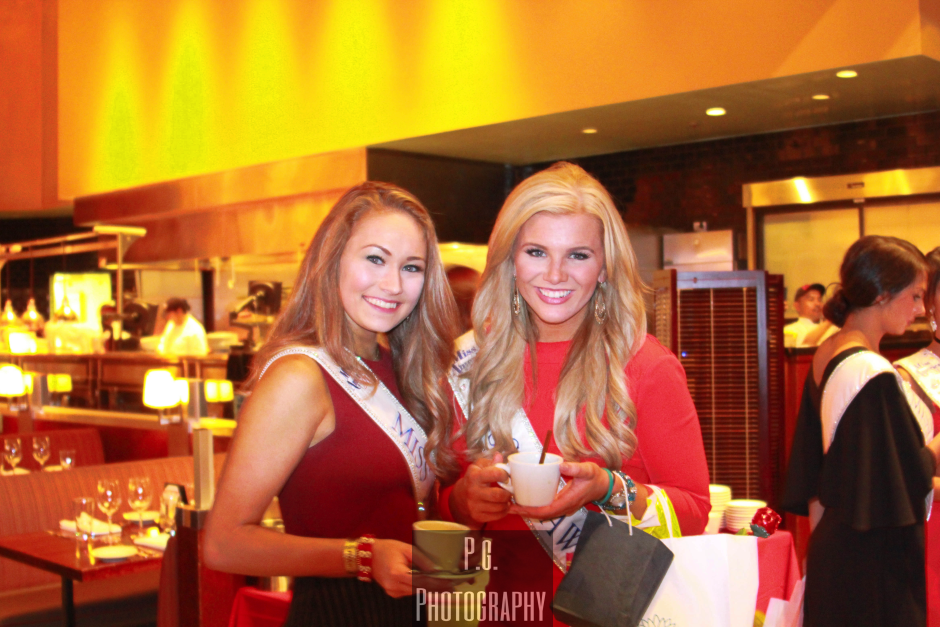 Click here to see our complete album from this evening!
For more information on the Miss America Organization, please click here. You can also purchase tickets to see who becomes crowned Miss America 2017! And there's still time to vote for the People's Choice for Miss America! We look forward to bringing you more from Atlantic City in the coming week!!