The Road to Miss America – Miss West Virginia Morgan Hope Breeden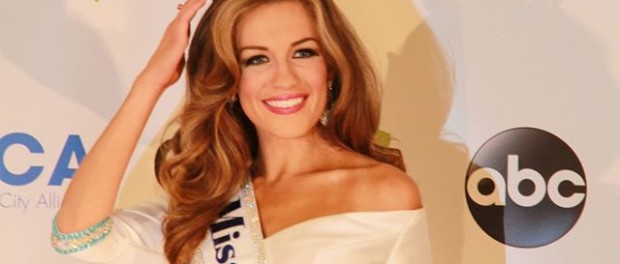 The next contestant featured in our series, "The Road to Miss America," is Miss West Virginia, Morgan Hope Breeden.
Age: 21
Hometown: Charles Town, West Virginia
Platform Issue: Bullies Beware: I Have a Lion In My Heart!
Talent: Piano
Education: Bachelor of Science Degree in Psychology from Shepherd University
Scholastic Ambition: Obtain a Ph.D. in Clinical Child Psychology
Scholastic Honors: Shepherd University Senior Class President
Someone Who Inspires Me: I'm inspired by Ellen DeGeneres. It is remarkable to see a celebrity who makes the active choice to be a positive role model. I am inspired by her genuine desire to bring laughter and joy into the lives of others through her selfless acts. Also, she is a hilarious comedian, but never at someone else's expense.
My Proud Accomplishment: I have achieved dream of mine that all started 10 years ago – to be on the Miss America Stage representing my Almost Heaven Home.
My platform is my story. For ten years I was consumed by depression and fear; I was a victim of severe bullying. Fortunately, I found my courage and "Put a Lion in My Heart!" For six years I have been helping victims find their inner courage and overcome their despair. For ten years, I have been preparing to be Miss America by sharing my story and using every opportunity to make a difference. When I found my courage, I also discovered my dream was to become Miss America and dedicate my year of service to our youth by being a positive role model.