The Road to Miss America – Miss South Dakota Julia Caroline Olson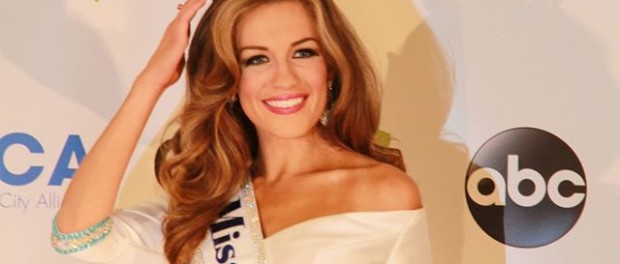 The next contestant to be featured in our series, "The Road to Miss America," is Miss South Dakota, Julia Caroline Olson.
Age: 23
Hometown: Sioux Falls, South Dakota
Platform Issue: Worth It – Diamonds in the Rough
Talent: Classical Vocal – "Quando m'en vo"
Education: Bachelor of Science Degree in Early Childhood and Elementary Education from South Dakota State University
Scholastic Ambition: To obtain a Master's Degree in Education
Scholastic Honors: Jackrabbit Guarantee Scholar; Dean's List
What I would like to accomplish as Miss America: I want every single person I meet to leave my presence feeling loved and valued. As Kid President would say, I want to be somebody who makes everybody feel like a somebody.
My Secret Wish or Dream: I not-so-secretly would love to meet Tim Tebow and travel to the Philippines to serve at one of his orphanages!
As a young girl my dad would describe me as someone with lost puppy syndrome. Whether it truly was a lost puppy, or a friend being left out at school, I found that my heart was always with the outcast or underdog. Later as I pursued my Elementary Education degree, I felt that same passion for my students. I firmly believe that God created each of us for a unique purpose, so my personal mission is to make sure everyone I meet feels like they are valued, loved, and worth it.