The Road to Miss America – Miss South Carolina Rachel Wyatt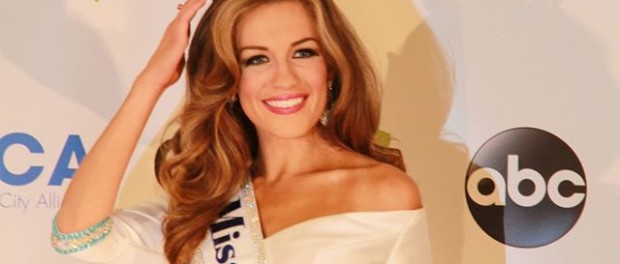 The next contestant to be featured in our series, "The Road to Miss America," Miss South Carolina, Rachel Wyatt.
Age: 21
Hometown: Piedmont, South Carolina
Platform Issue: Autism Speaks
Talent: Dance
Education: Earning a Bachelor of Arts Degree in Communication Studies at Clemson University
Scholastic Ambition: To complete a Bachelor of Arts in Communication Studies; To obtain a Master of Science in Speech Pathology
Scholastic Honors: President's List; Dean's List; National Honor Society; South Carolina Life Scholarship Recipient
My Motivation: Witnessing others succeed
My Defining Moment: Having the opportunity to share my testimony at Forward Christian Youth Conference 2013 opened my eyes to the voice the title of Miss America's Outstanding Teen granted me. I felt inspired and humbled as thousands of attendees from all over the world prayed over my life and future.
After experiencing an unforgettable year as Miss America's Outstanding Teen in 2013, Rachel used the scholarship funds she was awarded to attend Clemson University, where she continued living out her platform and dancing. She is excited to now have the opportunity to serve as Miss South Carolina, and potentially Miss America, because these titles allow her to give back to the organization that shaped her into the woman she is today. Rachel is grateful for the people who have made sacrifices for 96 years to ensure the Miss America Organization is able to continue empowering women and changing lives.